Mosaic Autumn Festival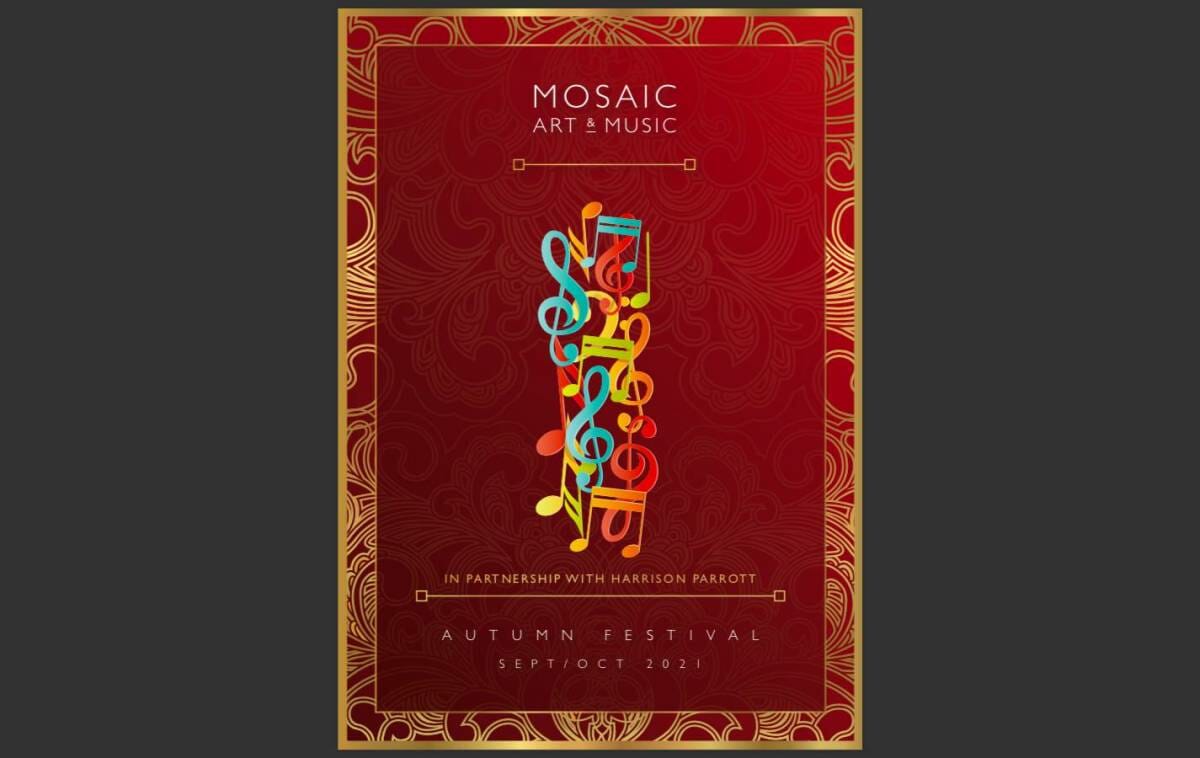 A new classical music festival in Monaco and the Cote D'Azure, Mosaic Autumn Festival is debuting with seven concerts in various venues of Monaco and Cap Ferrat in September and October and a Gala Dinner at the Villa Ephrussi.
Featuring both established musicians and rising stars of the classical music scene, the Festival has as its central focus the wish to bring the very best musicians to the South of France. Each of the concerts features musicians who have made their mark on the international stage and who are recognised as leaders in their field.
Produced by Mosaic Art and Music, the Festival has developed from a series of concerts and art events that Mosaic organised for small audiences.
Demand was such that a festival of the very best talent seemed the obvious conclusion. In collaboration with media partner Hello Monaco, the Autumn Festival is an opportunity to bring together audiences with a passion for the arts.
AUTUMN FESTIVAL PROGRAMME
SEPTEMBER / OCTOBER 2021
PIERRE-LAURENT AIMARD – PIANO
A programme of works by Beethoven and selections from Bach's Well Tempered Klavier Book II
TATIANA SMELOVA – PIANO & NIKOLAI LUGANSKY – PIANO
A programme including works by Rachmaninov and Beethoven
JEAN-EFFLAM BAVOUZET – PIANO
A selection of works by Haydn, Beethoven, Debussy, Ravel & Pierre Boulez
JEAN RONDEAU – HARPSICHORD
"Melancholia" –featuring works by Frescobaldi, Gibbons, Picchi and Strozzi
NICOLAS ALTSTAEDT – VIOLONCELLO & ALEXANDER LONQUICH – PIANO
Beethoven cello sonatas
MARTIN FRÖST – CLARINET, ROLAND PÖNTINEN – PIANO & SÉBASTIEN DUBÉ – DOUBLE-BASS
Brahms/Poulenc clarinet sonata & selection of pieces from 'Backyard Stories', Martin's new album on the Sony label
PENE PATI – TENOR
A selection of works by Verdi, Duparc, Strauss, Liszt and Tosti with accompanist TBC
GALA DINNER AT THE VILLA EPHRUSSI
Dates and Venues to be confirmed.