Did you make plans from this weekend? If not than here are a few suggestions on how to spend time in the Principality.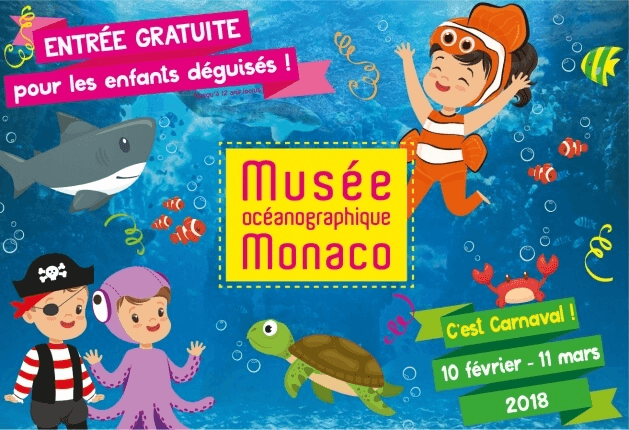 For kids and adults a visit to Oceanographic Museum of Monaco will be interesting and fun. It's Carnival time there! Free entry for children in costume (age 12 and under). A full programme of events and activities for the holidays: 360° films, touch tank, feeding the animals in the touch tank, and much more on 10 February to 11 March, Oceanographic Museum of Monaco.
Pupils of the Higher Institute of Music (IESM) and the Percussion Class of the Rainier III Academy will give a concert on Saturday 10 February, at 8 pm Théâtre des Variétés.
Now half way through the season the games are getting very intense, so don't miss this PRO A Basketball Championship game between Monaco and Gravelines-Dunkerque on Saturday 10 February at 7 pm Stade Louis II – Salle Omnisports Gaston Médecin.
Another sports event will unfold weekend in Monaco Bay: the 34th Primo Cup – Credit Suisse Trophy (1st weekend), organised by the Yacht Club of Monaco from Thursday 8 February to Sunday 11 February.