Luxury
When art meets motoring: Rolls-Royce and Bentley Monte Carlo are taking personalisation to a new level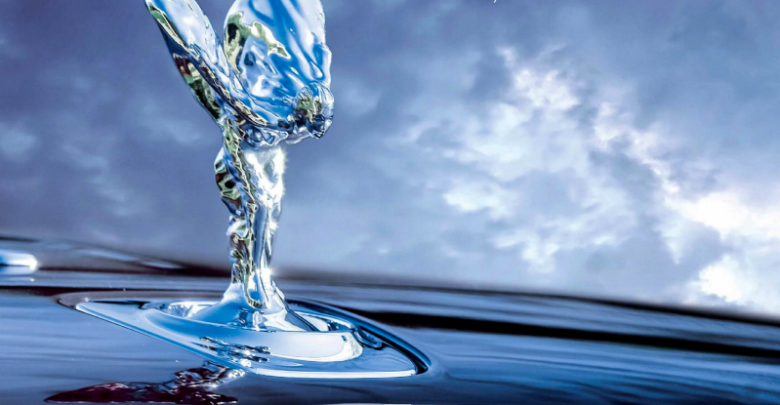 Monaco brings together some of the world's most powerful men and women seeking for a comfortable lifestyle and ready to live the most unique experiences.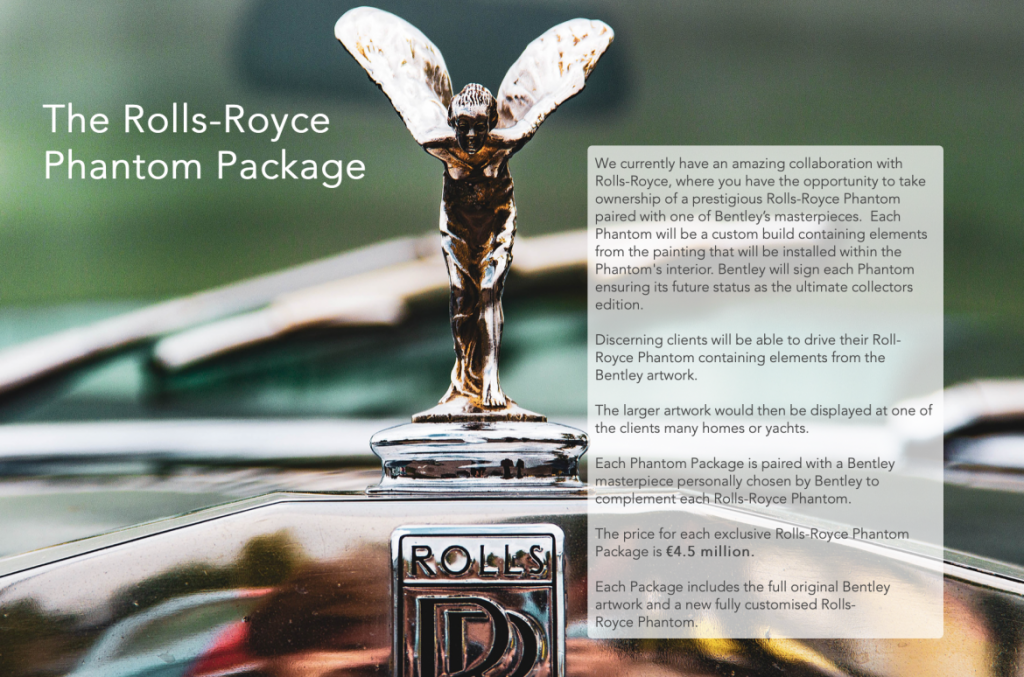 We all agree that a ride in a timeless and iconic Rolls-Royce is quite a privilege. But what can be more exclusive than an elegant Rolls-Royce Phantom in your garage?
How about turning it into a piece of art with the amazing collaboration of Rolls-Royce with Vincent Bentley?
With his own painting style, the British artist has already won the heart of Jack Barclay Bentley in Mayfair, the very first Bentley dealer in the world. Vincent Bentley's paintings were displayed in May 2019, alongside the luxury cars of the British manufacturer in Jack Barclay Bentley showroom.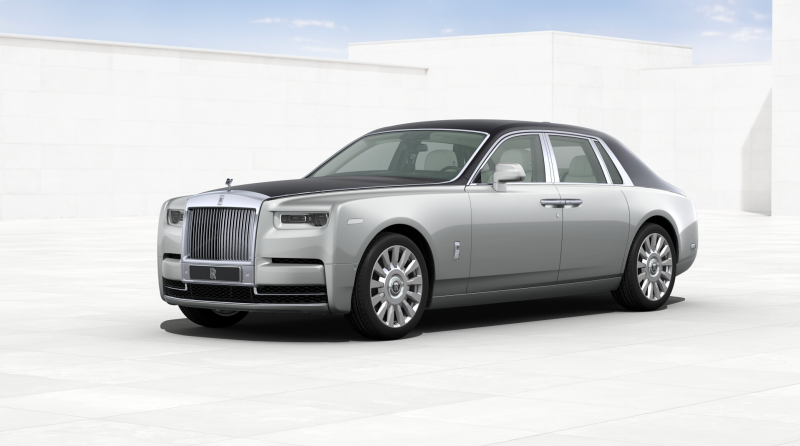 Today, the British artist and the Rolls-Royce team offer a unique experience to car lovers and art connoisseurs willing to drive their personalised Rolls-Royce Phantom containing elements from Bentley's works.
The result of this collaboration which pairs art and the world of motoring is an exclusive Rolls-Royce Phantom Package. Each Package includes the full original artwork by Bentley and a new fully customised Rolls-Royce Phantom containing elements from the painting that will be installed within the Phantom's interior. The artist known for his striking works will sign each Phantom ensuring its future status as the ultimate collectors edition.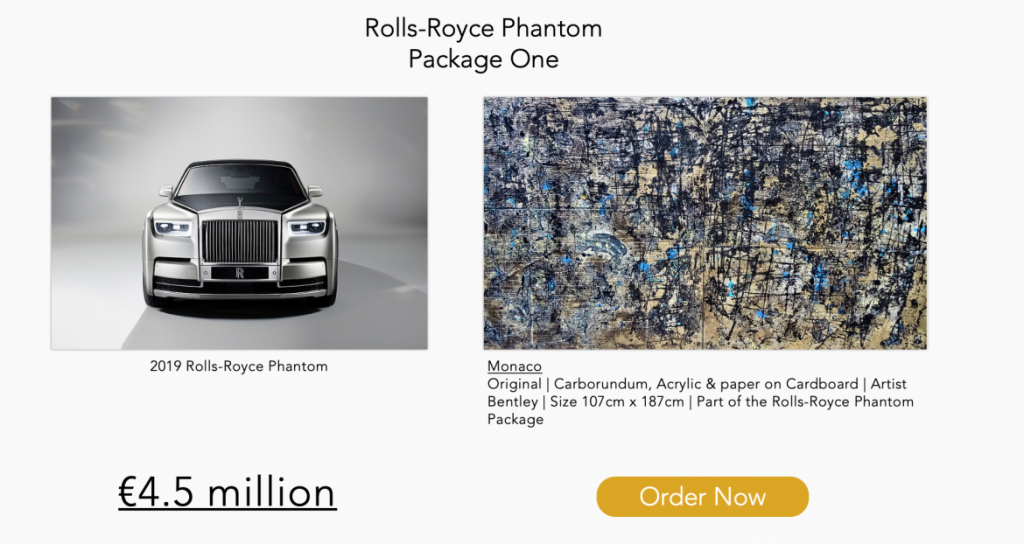 Who can get the package?
This offer is available for Bentley Monaco club members. To become a member of this exclusive club, contact your details through the bentleymontecarlo.com website. You would then have private access to certain upcoming exclusive Bentley paintings and events.
Two Rolls-Royce Phantom Packages are available at the moment. Each of them is paired with an original painting by Bentley. The price for each exclusive Rolls-Royce Phantom Package is €4.5 million.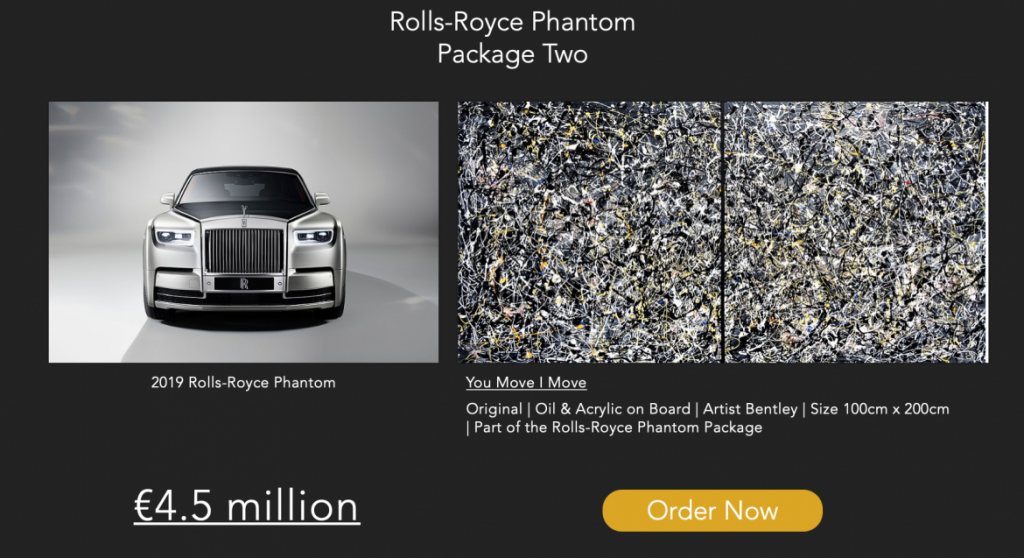 For further information, please contact: sales@bentleymontecarlo.com, https://www.bentleymontecarlo.com
The article is published as advertisement.