MC Lifestyle
Wellness
Keeping Monaco healthy with Susan Tomassini: Watercress – the anti-cancer superfood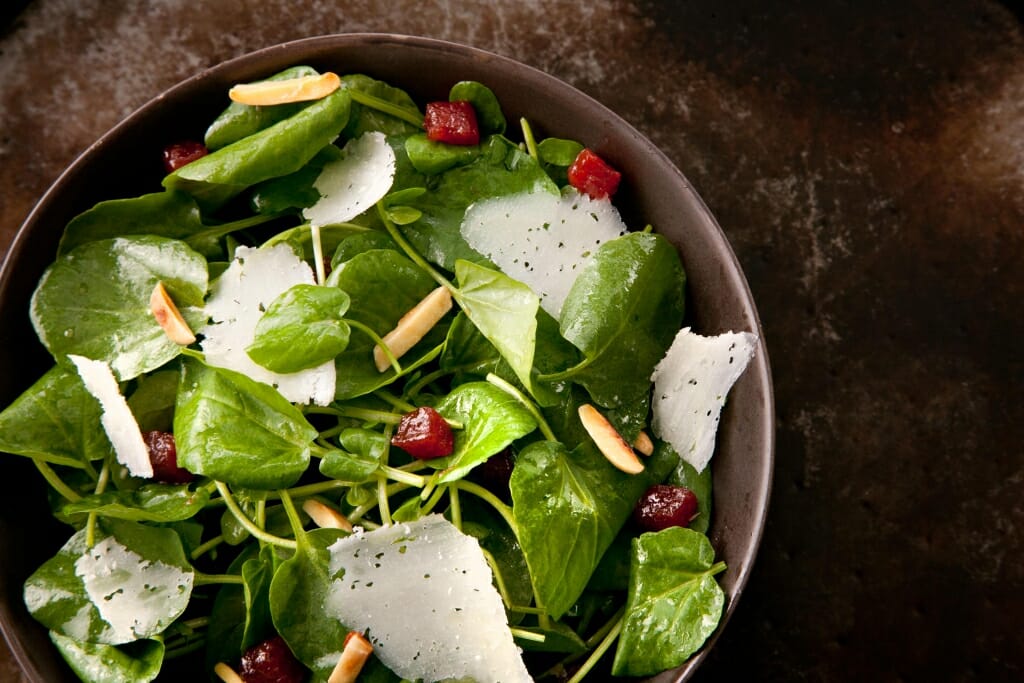 When was the last time you ate watercress? It seems that eating it daily can significantly reduce the DNA damage caused by free radicals – one of the main causes of degenerative diseases such as cancer. Even adding reasonable amounts to your meals from time to time is associated with additional anti-cancer effects.
Leafy greens with attitude
Watercress is a member if the cruciferous vegetable family, closely related to cabbage, mustard greens and rocket. It has a subtle tangy or peppery taste. It has character.
Extremely versatile, you can use watercress as a salad green mixed with Romaine lettuce, fresh spinach and avocado, or steamed or sautéed and eaten as a vegetable. It also makes a wonderful soup.
Watercress was once considered a poor man's food, as people would gather this nutrient-rich aquatic plant from streams and supplement their diet with it when times were hard. I was introduced and fell in love with it as a child as it's a standard ingredient in British sandwiches. Now I snap it up whenever I see it at the supermarket!
Anti-cancer effects
Watercress is very low in calories, but very high in phytonutrients and antioxidants that inhibit carcinogens. Some studies have found that watercress contains a compound that actually suppresses breast cancer growth by knocking out a protein that signals normal tissues to grow new blood vessels to feed tumours and allow them to spread – a process called angiogenesis.
Simply put, watercress may help eliminate cancer cells before they can form harmful tumours. And the amazing variety of nutrients contained within these small green leaves helps nourish your cells to promote optimal health. This is because watercress is packed with fibre, potassium, protein, calcium, folate, vitamin B12, vitamin A and other nutrients considered important to maintain optimal health. And gram for gram, watercress has more vitamin C than an orange and more folate than a banana.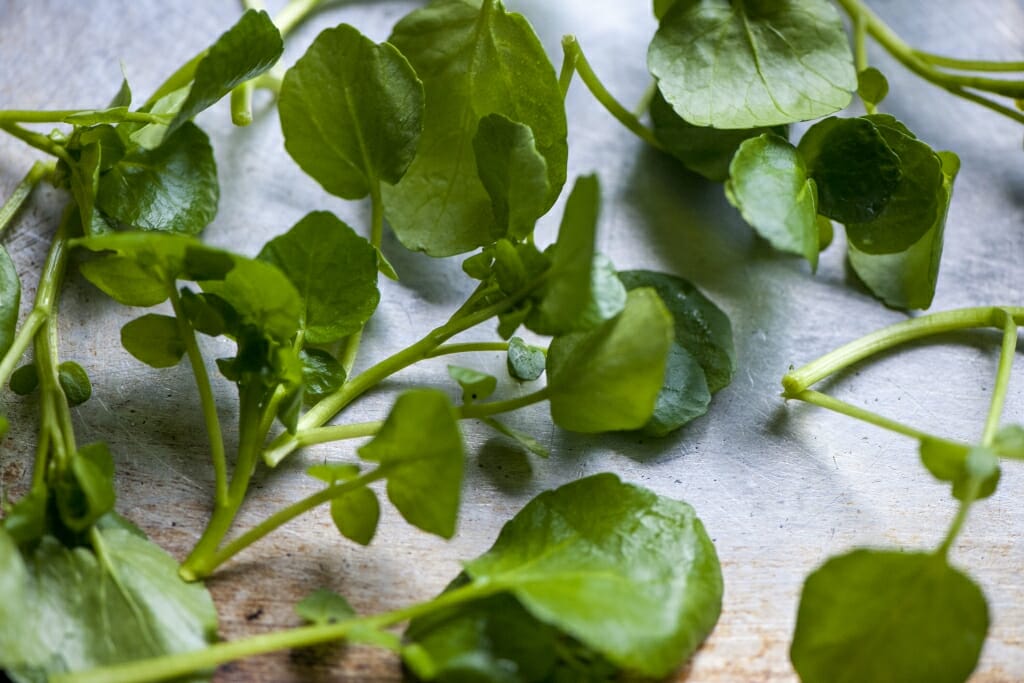 This does not mean that watercress is a cure for cancer. But research does show it may very well help arrest cancerous growths, not only in the breasts but in other areas of the body as well.
Good for your eyes and heart too
Watercress is particularly rich in lutein and zeaxanthin, two potent antioxidant carotenoids that may help:
• Lower the risk of age-related macular degeneration, the most common cause of blindness in adults.
• Strengthen your cardio-vascular system and clear plaque from your arteries.
It is also an ideal source of plant-based calcium – of which your body needs plenty to maintain bone density and prevent osteoporosis. Calcium also helps strengthen your cardiovascular system and plays an important role in fighting high blood pressure and diabetes.
As a nutritionist, I am well aware of the problems inherent with trying to obtain one's calcium through supplements or dairy products. Calcium-rich vegetables like watercress are a better choice. And because it's a food, not a drug, it's safe to eat watercress to your heart's content. However, as little as two servings a week can enhance your health and reap nutritional benefits.
Preparation
You can usually find watercress at most grocery stores – often prewashed. When buying it from market stalls simply trim the stems and rinse the greens in cold water to remove any pollutants, parasites or other impurities. Dry the leaves on a paper towel or in a salad spinner and it's ready to use.
Why not give this soup a try? It's one of the easiest things you can do to protect your health – and it's delicious too!
For nutritional consultations on a wide range of health issues, contact Susan Tomassini, Licensed Nutritionist BSc (Hons) Dip BCNH @ 06 17481114 or visit www.foodwise.life for your personalized nutritional program!
Courgette & Cress Soup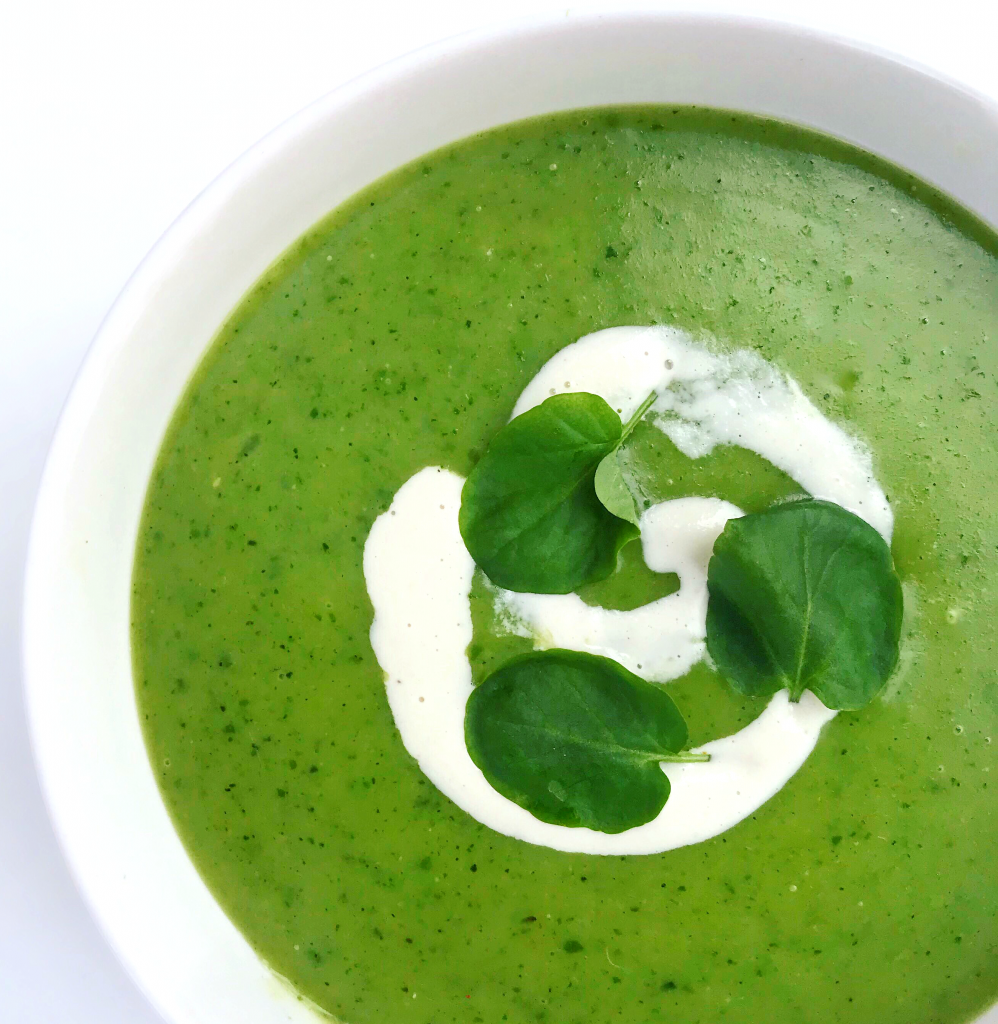 INGREDIENTS
2 tablespoons coconut oil
1 medium onion (diced)
4 stalks celery (diced)
4 medium courgettes (diced)
1⁄4 cup almond butter or 1⁄2 cup raw cashews
1 litre vegetable stock
2 cups watercress (chopped)
Himalayan salt and freshly ground black pepper, to taste
Olive oil to garnish
In medium soup pot, heat the oil over medium heat. Add the onion and celery and cook for 5 minutes, until translucent. Add the courgette and sauté another 3 minutes. Add the almond butter or cashews and vegetable stock and bring to boil. Reduce heat until courgette is tender. Add watercress and cook for 3 more minutes then turn off heat. Using a slotted spoon, transfer vegetables to a blender with about a cup of stock and blend until smooth. Pour back into pot and combine. Drizzle with olive oil, salt and pepper to taste and serve.
(Note: you can make an easy vegetable stock just by combining one organic stock cube with water)