Latest news
A Look at the Monte Carlo Gambling Experience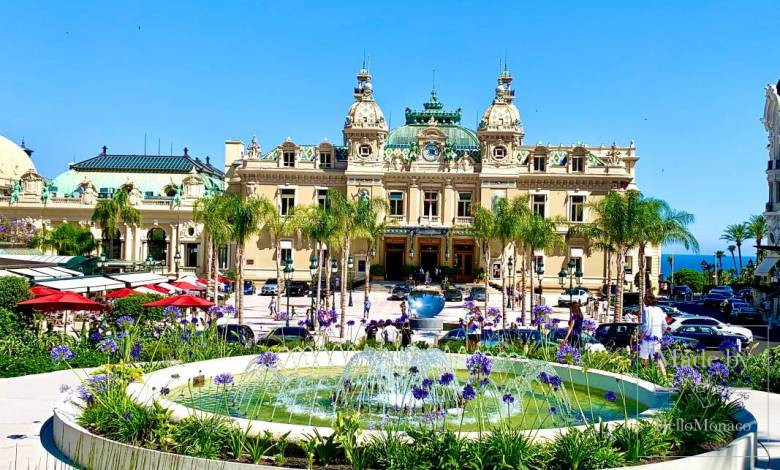 Monaco, the world's second-smallest country, is a gambling Mecca, ranking alongside Las Vegas and Macau in most people's minds. The Monte Carlo Casino complex is considered one of the most lavish and well-known in the world, popular for its breathtaking fountains in front and, of course, the numerous adventures of James Bond there.
On paper, the territory is the epitome of glitz and glamour, having million-pound yachts perfectly positioned in the harbour and the winding streets offering the perfect setting for Formula One's most famous Grand Prix race. Monaco is trying to maintain gambling as a national business rather than a recreational activity, which has resulted in some unusual and stringent laws.
What Casinos Can You Find in Monte Carlo?
Many people are familiar with Monte Carlo as a gambling destination. As a result, they may anticipate numerous casino options. However, the truth is that Monte Carlo does not provide many options. It only has the four casinos listed below:
Casino de Monte Carlo
Casino de Monte Carlo boasts the most real money slots and table games in the area. It also has the extravagance you'd expect during your stay here. It's a must-see for a traditional and high-class gaming experience. It has a rich history in media and is an integral part of Monaco's culture.
Casino Le Café de Paris
Café de Paris is an outdoor café as well as a slots parlour. This establishment has almost 500 video poker and slot machines.
Monte Carlo Bay Casino
The Bay Casino also has a slots parlour but no table games. It is part of a larger hotel complex, even though it is worth a visit if you want a modern take on Monaco's classic gaming scene. Moreover, the hotel provides quality wifi and separate sitting space.
Sun Casino
Sun Casino, located within the Fairmont Hotel, offers table games and slots. This is a must-visit place if you prefer to play games in shorts and sandals.
What Casino Games Are Available in Monte Carlo?
Monte Carlo does a fantastic job distributing a wide range of gambling among its four casinos. There is an extensive collection of table games and slot machines throughout the territory.
The following are some of the table games available in Monte Carlo:
Baccarat

Blackjack

Craps

European Roulette

Stud Poker

Texas Hold 'em
Basically, it hardly comes as a surprise that some of the world's most popular games are possible to play, with a vast collection possible to choose from. Indeed, while many will have had to enjoy some of their favourite variants on an online casino platform such as the classic 32Red blackjack game that is possible to play whenever you want via a smartphone, tablet, or PC, the casinos in Monte Carlo will allow bettors to be able to access many of their favourite variations in person.
What Sets Monte Carlo Casinos Apart from Others?
Most casinos incorporate different techniques to keep your attention focused on the games. They don't contain windows, clocks, or anything else that would indicate how much time you've spent on the gambling floor. However, Monte Carlo approaches the situation very differently. They contain wall clocks and large windows with views of the outside world.
Another distinction is the composition of the gambling floors. Casinos in Monte Carlo do not have as many slot machines as other gaming destinations.
On average, they have several table games, where they make most of their money. In contrast, Las Vegas casinos have slot and video poker machines on their gambling floors.
The gambling floors in Monte Carlo are also much better furnished than those found elsewhere. They opt for a classic and elegant style, with candelabras, chandeliers, and marble floors.
Similarly, all dealers are dressed formally. This finishing touch completes the illusion that you've stepped into a wealthy 1800s gambling house.
Lastly, the casinos in Monte Carlo are not as loud as those in Las Vegas, Macau, Atlantic City, and other gambling hotspots. The quieter atmosphere is because of fewer slot machines and a smaller crowd at the table games.
Final Words
Monte Carlo is not your typical gambling destination. Instead, it's one of the world's most luxurious gambling destinations. This renowned Monaco district lures movie stars, royalty, and billionaires. Many of these people enjoy gambling in the legendary private rooms of the Casino de Monte Carlo.