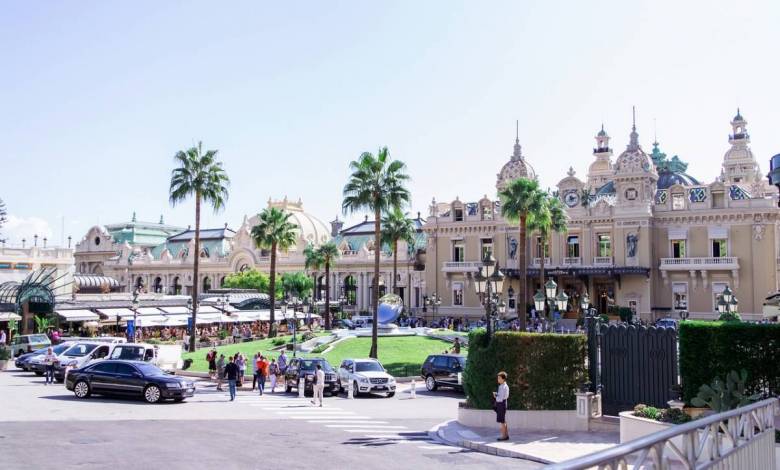 As well as beautiful scenery, sunshine, yachts, general glitz, and glamour, a cornerstone of Monaco is the Monte Carlo casino. Undoubtedly, one of the world's most beautiful settings to have a flutter, the belle-epoque architecture has been featured in many films and is famous worldwide. New casinos are springing up around the globe, and online gambling is taking the world by storm. In many countries, people can now play from the comfort of their own homes. Operators try to entice them to line up by drawing up the best casino bonuses list and similar offers. Despite this, the Casino de Monte Carlo has stood the test of time and glittered for over one hundred and fifty years. So, how did Monaco become such a hub for gambling and who was responsible for creating the earliest incarnation?
The casino opened its doors in 1865, and it had been the brainchild of Princess Caroline. The ruling family needed a way to prop up their precarious finances and bring in new tax revenues. The idea was to create an attraction that would bring visitors to the Principality. In 1848 family lost revenues on olive oil and fruits after Menton and Roquebrune broke away, so they needed to shore up their funding. It was then that the idea of the casino was first mooted, although it did not become a reality for over a decade. It took a good deal longer for it to become a success.
We do not know when the first casinos came into being; there were probably gaming houses in ancient Mesopotamia and Greece – there has always been entertainment around games of chance. The first known gambling house, the Ridotto in Venice, was established in 1638. It was opened to provide controlled gambling during the Carnival season. However, by 1774 the government felt it was making the local gentry impoverished and closed it down. There has always been a contradictory relationship between authorities and gambling. The state wants the revenue for its coffers, but it also wants to protect its people. Princess Caroline did not want her citizens to gamble; instead, she wanted to attract wealthy people from outside. It is still illegal for Monegasques to gamble to this day.
In 1854 the future Prince of Monaco, Charles, worked on plans with Albert Aubert and Napoleon Langlois to develop a resort. There would be a gambling casino, villas and a spa to treat various ailments. The pair were given a thirty-year license to operate their business which cost four million francs to complete. They opened their resort in a temporary location at Villa Bellevue.
However, it was not the success that anyone had dreamed it would be. Hardly anyone came as there were hardly any roads connecting Monaco to Nice or the rest of Europe. In 1857 They sold their rights, and Pierre August Daval took over the business operation. In 1858 he started the construction of a new permanent home in Les Selugues. The project was completed in 1863. By 1859 it had begun to turn a profit, but it was not to the scale that Princess Caroline had anticipated.
At this point, Caroline set out to recruit Francois Blanc from the Bad Homburg casino in Germany to the enterprise, but he turned down the offer. Eventually, he was persuaded to come to Monaco and took over the business in 1863 with a fifty-year concession. As the single majority shareholder, he set about expanding the business and turning it into a booming success. He started by changing the name to something more straightforward and more attractive. In honour of Prince Charles, its name was changed to Casino de Monte Carlo.
The games rooms were redesigned, and a concert hall was added in 1879. Many parts of the building were remodelled in the following decade, and another gaming room was added. The lavish, opulent style emerged, and the Beaux Art buildings still remain intact to this day.