Latest news
How to get that Monaco vibe through the best online casinos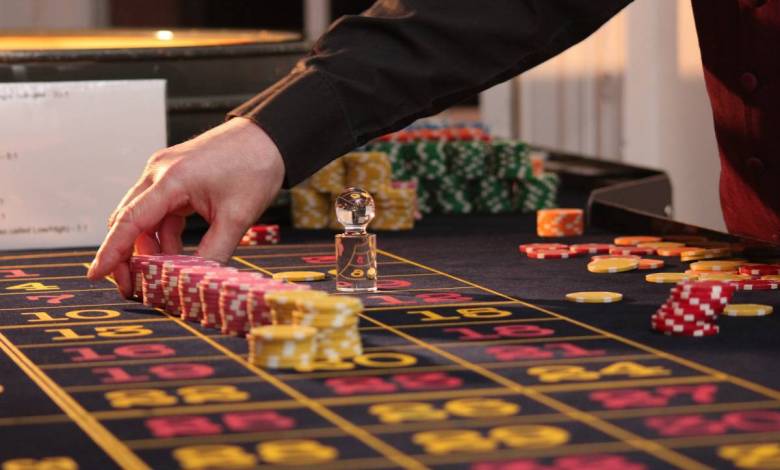 Casinos in Monaco can be found in Monte Carlo. The most popular gaming destination in Europe, Monaco's casino attracts gamblers from all over the world. Monaco is the second-tiniest country in Europe, after Liechtenstein.
Since the mid-1800s, people have been able to gamble legally in Monaco. This includes betting on sports, going to casinos, playing the lottery, and gambling online. There are some problems, though.
If you go to Monaco, you can sometimes pay to get into these casinos, but locals can only gamble online. This means you won't be playing blackjack or roulette with any of the country's residents. This rule has a way around it. You can still go to the casinos if you live there but were born somewhere else.
Monaco Historical roots
You can spend the day or night relaxing on the beach, taking a sports car or yacht out for a spin, or sipping drinks in a café by the docks. You should also plan to go to a casino. Millionaires and royals live in Monaco, which is the height of luxury and glitz. Most people think of casinos in the area when they hear the name Monte Carlo, which is one of the four parts of Monaco.
Casinos in this area have been around since 1856, when Prince Charles III of Monaco gave permission for a joint-stock company to build one. Five years later, it was set up, and Prince Charles III named the area around it "Monte Carlo." Monte Carlo became a place for the rich and famous as a way to get the economy going. It has an opera house, a sports centre, and five-star hotels.
What Games Can You Play at Online Casinos?
Real money online casinos have a huge variety of games, like blackjack, roulette, poker, baccarat, keno, craps, and more. To aid those bettors who would like to wager whilst living in this country filled with culture, we recommend that they visit this guide on virtual casinos reviewed by Sportslens team of experts in order to ensure a safer and more informative experience. Some casinos even have games like Monopoly or Wheel of Fortune that are like game shows. Poker is also a very popular game in online casinos. There are cash prizes at poker tournaments at Bovada, BetOnline, and Ignition, and most of the casinos we looked at had virtual poker games.
Live Dealer Games
You can now play blackjack, roulette, baccarat, Super 6, and even Hold'em at live dealer tables in many casinos. These casinos put you in touch with a real dealer through video chat, so it's almost like being on the casino floor.
Breaking News: New Monaco Gambling Law
Laws about gambling are constantly looked at and changed over the years. Almost all of the new laws are made to protect players and keep them safe. But some make sure that the casinos have the same chances as everyone else.
In 2020, the gambling laws in Monaco were changed so that local casinos could go after people who owed money to them. Article 1804 said that people who went to casinos could not be sued for gambling debts. This has been changed so that local casinos, like the Monte Carlo Casino, which has a lot of high rollers, are safer. The Monte Carlo Casino is one of the best in Europe, and a lot of big bettors go there. But if these players didn't pay their debts and couldn't be made to, it could hurt the business financially.
Monaco Wagering Regulators
The Ministry of Finance and Economics is in charge of all of Monaco's casinos. The Gambling Authority and Department of Gambling Control were set up by the ministry to keep an eye on all casinos and their workers. Anyone who wants to open a casino will have to get a licence and show they know how to follow all gambling rules. The Prince of Monaco is in charge of this permit.
Summary
Monaco's casinos have an old-world charm and luxury that can't be found anywhere else. This continues to draw tourists, but some of them wonder if the trip is really worth it. Modern changes have led to a lot of online casinos, which are new and interesting because they are convenient and have perks. Even though Monaco's casinos are very fancy, they can't match the deals that new players can get online these days. Gala Spins, an online casino, gives new players up to £20 and 30 free spins as a way to get them interested in a wide range of games.
This includes the fact that online gaming is much simpler to get into and is also a much faster way to make sure the player is successful. Even though casinos in Monaco can't offer similar deals, they are always trying to change in order to attract younger people. For example, they have public art, fine dining, and bars. So far, they have been successful, and tourism is still one of Monaco's most important sources of income.