Sport
Ferrari Believes They Have the Best Team in F1: Leclerc & Sainz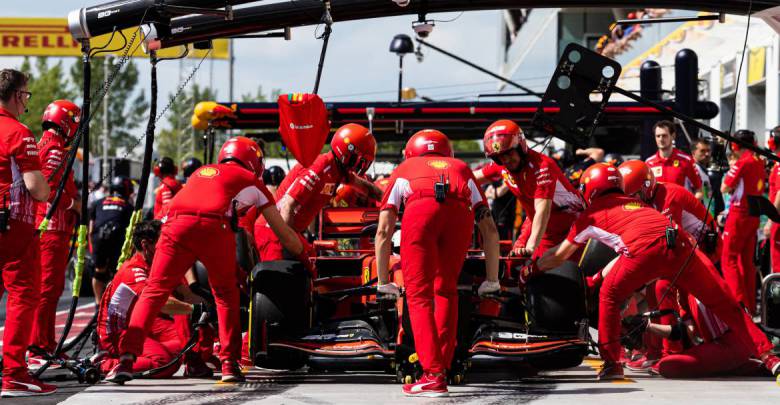 Piero Ferrari, the vice chairman of Ferrari, recently went on record to state the driver tag-team of Charles Leclerc and Carlos Sainz is Formula One's best.
Leclerc burst onto the F1 scene driving for the Ferrari team in 2019; Sainz joined his teammate in 2021 following a two-season tenure at McLaren.   
The combined performances of the duo that season – that assisted Ferrari in claiming P3 in the Constructors' Champion – saw Mattia Binotto claim he was working alongside the best driving team in Formula One.
And now, Ferrari has fought during the 2022 season to produce a challenger that owns the capability of obtaining the 2022 F1 title. Leclerc is determined to fix the issues and overtake Verstappen to reclaim his previous Championship lead.
Sainz isn't far behind his Ferrari partner, currently positioned at P4 in the F1 standings, 37 points shy of Leclerc, as Ferrari maintains P2 in the Constructors' with a 56-point gap separating them from Red Bull.
Speaking to reporters, Piero Ferrari expressed his opinion in unison with Binotto by naming Leclerc and Sainz as the number one Formula 1 team.
When discussing some of the greatest duos in Formula 1 history and highlighting the youth and talent that Ferrari currently own with Leclerc and Sainz, he said: "It's always difficult to draw comparisons between past and present drivers.
"Charles Leclerc is an intelligent driver, an incredibly gifted guy in all respects, with extraordinary reflexes and great focus. Carlos Sainz has also proven to be a fast and reliable young man."
"They are superb, and they make the perfect match. Today, they are the best pair in the Championship."
Although the top betting sites have positioned their odds to favor Verstappen in his quest to secure the 2022 F1 title and win consecutive championships, Piero and Leclerc remain optimistic about their chances.
The Ferrari VC explained that the team had suffered losing periods in its history. Still, Ferrari has always bounced back into a "new winning cycle," and he has "confidence" that the next cycle is just around the corner.
It's been fourteen years since Ferrari last won the Constructors' Championship, but this 2008 winning year could be replicated if their current success continues to grow.
"We must seize the opportunity presented by the most significant rules change in over 40 years", Pierro said.
"The Scuderia Ferrari team has really pulled together and responded to the many difficulties that have come up. We want to get back to fighting for first place – that's our goal this season."
"I've overseen various aspects of the motorsports area since 1970. Fingers crossed, it seems to me that Scuderia Ferrari is on the right track, and the Bahrain GP was the best way to start the 2022 season."
"I'm confident because I know how much work has gone into the new F1-75 car. There have certainly been fewer periods in the history of Ferrari (we are the oldest team running, having competed in every world championship since 1950). Still, we have always got moving again with new winning cycles."
"I have faith, and I'm looking forward to it because Charles Leclerc and Carlos Sainz are excellent drivers."
Ferrari Believes They've Solved the Verstappen Puzzle
After making improvements to their car in recent weeks, Ferrari believes their Red Bull championship rivals only possess a "negligible" advantage in straight line speed.    
The two teams have unquestionably produced the best cars on the grid thus far, as they've equally been exceptionally ahead of anyone else in terms of performance. Ferrari's F1-75 has owned an advantage in the corners, but Red Bull has covered ground with their straight-line speed in the RB18.
Leclerc and Sainz have been quicker when entering the slower sections of this season's circuits, but Verstappen and Sergio Perez have competed with them down the straights. However, Binotto believes this is about to change. 
"We had a disadvantage compared to the Red Bull, no doubt, in terms of straight-line speed – especially in DRS zones," Binotto said. "In terms of the power of their DRS, compared to ours, we worked a lot on it. So, the new rear wing that we introduced first with Charles in Canada has had it on both cars since the UK."
"And with that new rear ring, I think we have simply reduced the gap we had in terms of speed. They still have a slight advantage, but it's very little or negligible."