Sport
Following US sport from Monaco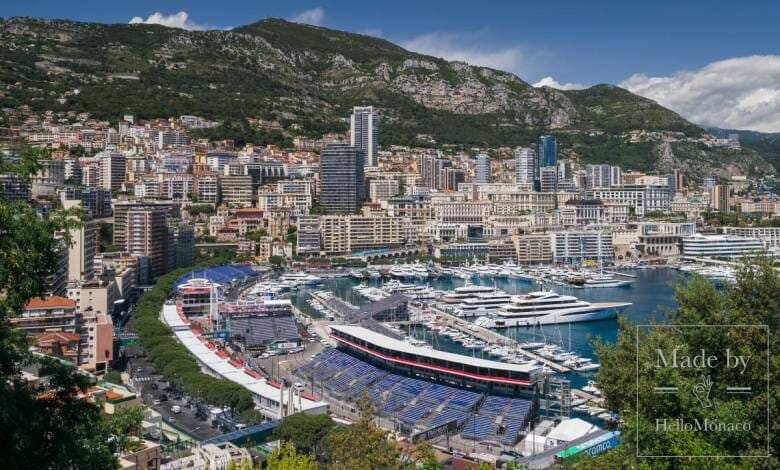 Recent data shows France ranks amongst the top 10 most popular destinations for American expats with over 100,000 Americans currently living there. Another popular destination for those lucky enough to afford it, is the city-state of Monaco.
The Principality of Monaco, is a sovereign principality located next to the Mediterranean Sea on the Côte d'Azur. With a population of around 38,000, it is famous as a mecca for the rich and famous.
Sport in Monaco
There's no doubt Americans love sport and there's plenty of sporting action to enjoy in Monaco. Home to the Rolex Monte-Carlo Masters tennis tournament, the world famous Monaco Grand Prix as well as A S Monaco Football Club, there is plenty to see and do.
But for American sports fans needing their fix of US sport, following their favourite teams from thousands of miles away can seem almost impossible. So just how easy is it to follow all the sporting action back home?
NBA
With the NBA 2022 playoffs on the horizon, excitement is growing for what promises to be an exciting finale judging by the latest NBA odds. Round one tips off on Saturday, April 16th with the finals starting on June 2nd.
With more and more French players playing in the NBA in recent years, interest in France has risen dramatically. But how do basketball fans get to see the big games?
BeIN Sports France
A BeIN Sports France subscription allows access to all the NBA games from the comfort of your Monaco home. The subscription is available monthly or annually and is available on other streaming platforms such as Foxtel, Kayo or Fetch.
French viewers will be able to watch bespoke programming, including the NBA Xtra daily show which is live every weekday afternoon on beIN Sports 1. BeIN will also continue to host the league's official website in France, which contains highlights, news, statistics and scores and more.
NBA League Pass
By purchasing NBA league pass package, fans can stream every game live, plus watch all things basketball back in the studio. Unfortunately, access is blocked to viewers outside America, but there are ways around it.
The three most common options to use are a Smart DNS, Virtual Private Network or a Browser Extension. All three tools allow you to hide your IP address, making it look like you are watching from the states.
NFL
Thanks to the success of NFL games played in London, England, many European fans are desperate to get their fix of NFL action. That's where the NFL Game Pass Europe, an online streaming video service, comes in.
It is a no-contract streaming service that delivers live and on-demand NFL games and content over the internet. Originally launched in 2017, the service now provides a reliable, quality stream and subscribers can choose from to two different plans: Season Pro and Essential.
NFL Game Pass Europe: Season Pro
Season Pro is the top plan offered and is an annual plan, although it can be paid in instalments. The Season Pro Plan includes live and on-demand NFL Network content including the Superbowl, all playoff games, NFL Network Live and NFL RedZone.
NFL Game Pass Europe: Essential
This budget offering is alot cheaper than an annual subscription but does not offer live games. However, if you're only looking to watch the NFL RedZone, then it's a great option. This plan also offers access to the NFL network, content downloads, NFL originals, games highlights and more.
France also has two official NFL broadcasters in TF1 and beIN Sports. However, TF1 will only show the Super Bowl whereas beIN will show every fixture live and allow users to watch previous games on-demand. As with the NBA, a subscription fee is required to access beIN Sports France.
MLB
The MLB was first broadcast in France by BeIN when it aired the 2014 World Series. As part of its current agreement, BeIN Sports channels will air at least two regular-season matches per week, along with the MLB All Star Game, the playoffs and the World Series.
MLB.com
Access to MLB.com is restricted in France, however, if you are using either a VPN, Smart DNS or Browser Extension, you can hide your location. By appearing to be located in America, you can unlock all the content on MLB.com and watch baseball games from anywhere.
Watching sport in Monaco
Whatever your American sporting fix there's a way to access it no matter where you are in the world. Thanks to the growing popularity of American sports globally, more and more foreign broadcasters are showing games to fans from around the world and France is no exception.
While some of these games are free to air, many are through a subscription package but are still easy to access. For those of you desperate not to miss a single minute of live action back home, a VPN or similar device will be required to give you the front row seat you crave.