art3F International Contemporary Art Fair Monaco
August 25

-

August 27

€10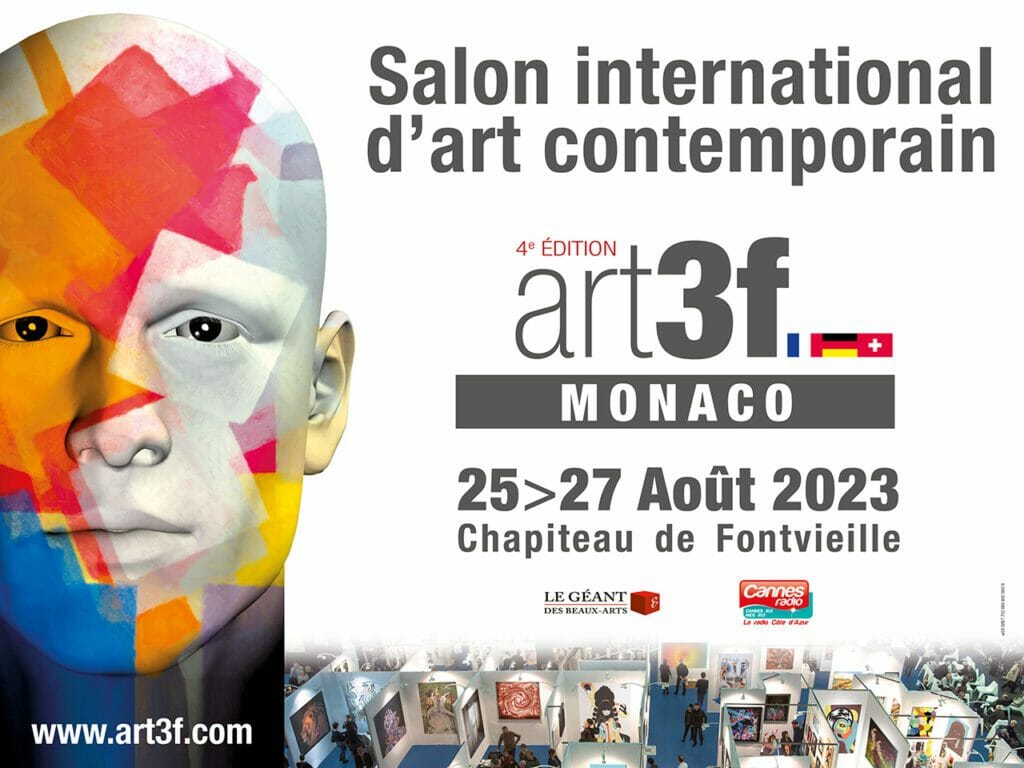 The fourth edition of art3f, the international contemporary art fair will be held from Friday 25 to Sunday 27 August 2023, in Espace Fontvieille.
art3f is a new approach to traditional contemporary art fairs, bringing a human warmth to these cultural events and no snobbishness and no preconceptions. art3f is an experlt concocted blend of popular, accessible art and the very finest artistic representation of the moment. The perfect way to discover great art with the whole family.
Friday: 4 p.m. to 10 p.m.
Saturday: 10 a.m. to 8 p.m.
Sunday: 10 a.m. to 7 p.m.