"Dawn Passengers" a scientific romantic comedy in Théâtre des Muses
November 8, 2018

-

November 11, 2018

€28 – €99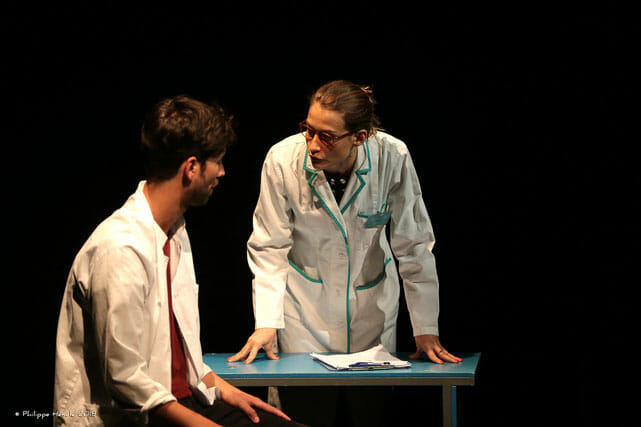 "Les passagers de l'aube" ("Dawn Passengers"), a scientific romantic comedy by Violaine Arsac on Thursday 8, Friday 9, Saturday 10 November, at 8.30 pm and Sunday 11 November, at 4.30 pm in Théâtre des Muses.
This is the story of a young and brilliant intern, in the final year of neurosurgery whose future seems all traced, until his certainties are shattered. A scientific controversy that will lead to a flight forward, thus endangering his career, his engagement and the esteem of his best friend. From an unbridled quest where Western medicine and ancient wisdom are confronted, love and reason, Cartesian approach and quantum physics, questioning the brain, consciousness and our human condition. Can science join the spiritual?
Can a rational doctor come to believe that a man is more than a scientific mechanic?
Beyond the theater, an intimate and universal questioning, carried by a story of love out of the ordinary, luminous and senseless.