European Waste Reduction Week in the Oceanographic Museum
November 20, 2021

-

November 29, 2021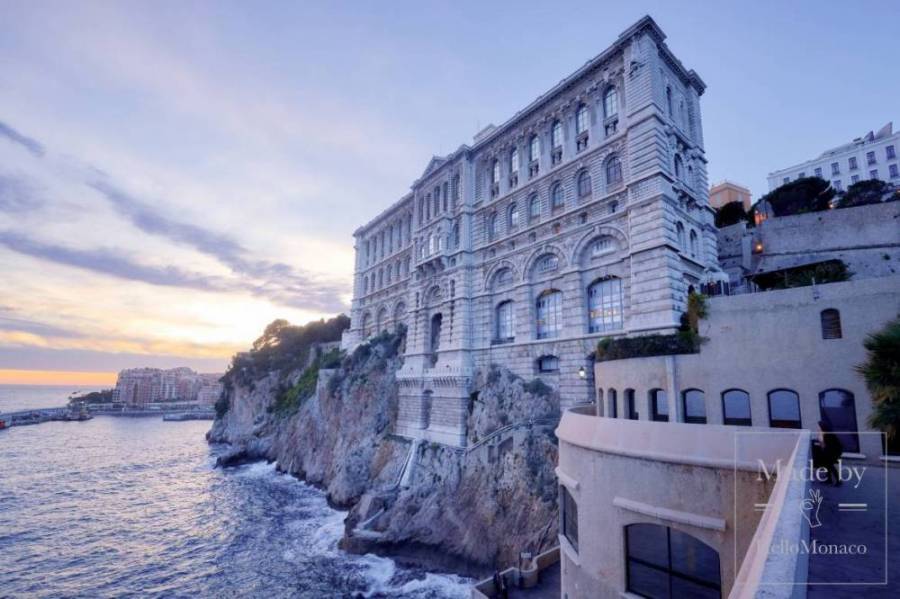 The European Waste Reduction Week (SERD) will take place from 20 to 28 November 2021, around the theme of "Sustainable communities". This initiative invites the voluntary countries, of which the Principality of Monaco is a part, to promote the realization of awareness actions on the sustainable management of resources and waste. On this occasion, the Oceanographic Museum will offer three highlights around the "3Rs": Reduce, Reuse, Recycle.
[REDUCE] 1 day, 1 chef, 1 "anti-waste" recipe
From Monday 22 to Friday 26 November, from 11:00 a.m. to 1:30 p.m.
5 renowned chefs will offer visitors an eco-responsible coffee break around "zero waste" recipes, to be enjoyed with the help of edible cutlery from November 22 to 26, between 11:00 a.m. and 1:30 p.m.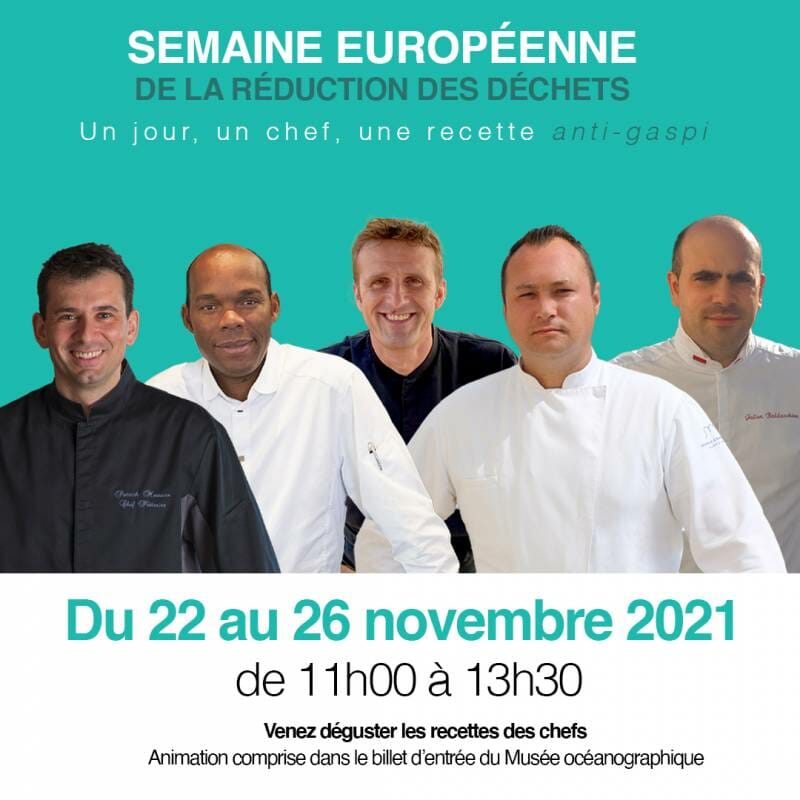 On the menu:
Monday, November 22: Chef Patrick Mesiano (Pastry Chef at the Hôtel Métropole Monte-Carlo)
Brioche lost from the orchard.
Tuesday 23 November: Chef Marcel Ravin (Executive Chef of the Monte-Carlo Bay Hotel & Resort)
Citrus fruit and the next day's bread.
Wednesday November 24: Chef Jean Laurent Basile (Thermes Marins Monte-Carlo)
Tangy pumpkin tart, roasted seeds.
Thursday, November 25: Chef Sylvain Etiévant (Riviera Marriott Hotel La Porte de Monaco, Cap d'Ail)
The Barba of the Left Behind
Friday November 26: Chef Julien Baldacchino (Monaco City Hall)
Fine stuffing tart with sardine flesh and clementine marmalade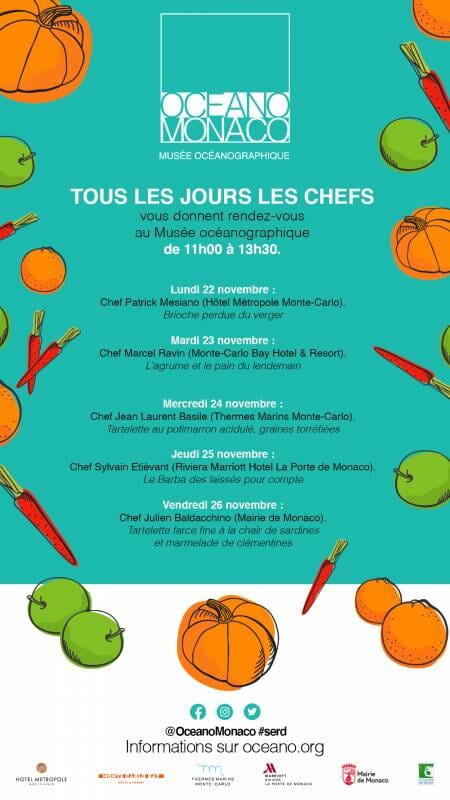 [REUSE] "Sowers of Hope" Collection
From Monday 22 to Friday 28 November
For the second time, the Oceanographic Museum is organizing a collection of clothes and toys from its employees, those of Monaco Explorations and CFM Indosuez Wealth Management, for the benefit of the Monegasque association "Les Semeurs d'Espoir". The clothes collected will be distributed between Nice and Menton.
[RECYCLE] "Super sorter" challenge
Wednesday November 24 and Saturday November 27
Young people aged 6 to 14 are invited to take up the "Super sorter" challenge. At the entrance to the Oceanographic Museum, several types of waste will be offered to young visitors to practice sorting and learn good practices. Each "Super Sorter" will be awarded a diploma and free entry.