Joshua Redman, Brad Mehldau, Christian Mcbride, Brian Blade – A Moodswing Reunion
November 9, 2022 @ 8:30 pm

-

10:00 pm

€70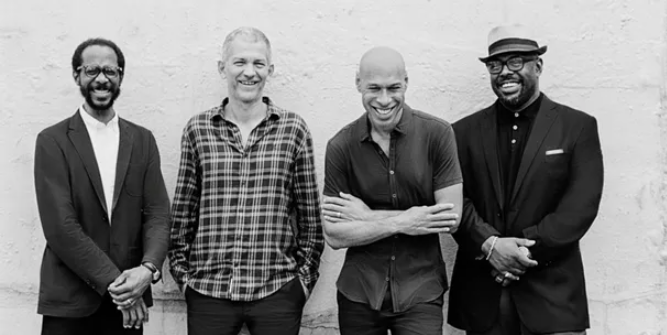 Save the date! Monte-Carlo Jazz Festival will begin on November 9th. Redman, Mehldau, Mcbride, Blade: A Moodswing Reunion, will launch this 16th edition!
RoundAgain MoodSwing, the 1994 album of Joshua Redman's first quartet, is an amazing cocktail of four musicians (saxophone: Joshua Redman, piano: Brad Mehldau, bass: Christian McBride and drums: Brian Blade) who quickly established themselves in the music business.
Tours followed and the quartet consolidated for a year and a half, but with extroverted and charismatic musical personalities, the members of the group were soon destined to pursue their solo routes as musicians, conductors and composers. Although they collaborated occasionally through the decades, the four friends did not get together for the time being.
An appointment not to be missed in short, for these four great musicians or rather, "A Moodswing Reunion".
Source: www.montecarlosbm.com