"John Paul II – Antoine Vitez, Meeting at Castel Gandolfo" in Fort Antoine Theatre
July 12, 2018 @ 9:30 am

-

11:00 pm

Free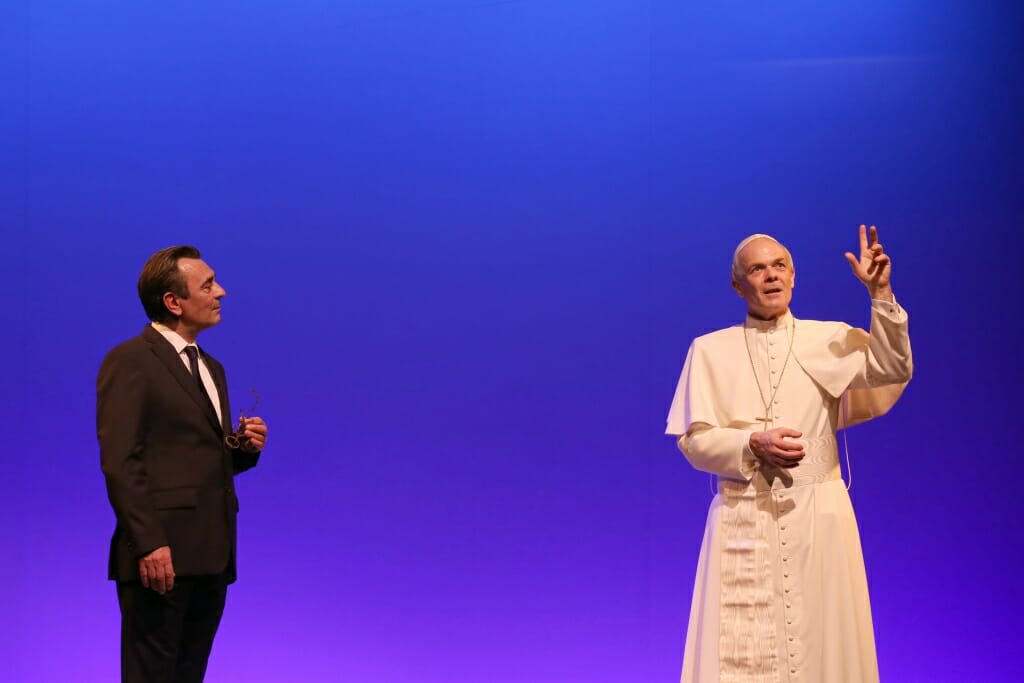 "Jean-Paul II – Antoine Vitez, Rencontre à Castel Gandolfo" ("John Paul II – Antoine Vitez, Meeting at Castel Gandolfo") by Jean-Philippe Mestre in association with the Diocese of Monaco, organised by the Department of Cultural Affairs on Thursday 12 July, at 9.30 pm, Fort Antoine.
On 28 July 1988, the Comédie-Française gave a private performance of "Mystère de la charité de Jeanne d'arc" ("Mystery of the Charity of Joan of Arc") by Charles Péguy to Pope John Paul II in the gardens of Castel Gandolfo. Antoine Vitez, the administrator of the Comédie-Française, was keen to be on board.
At the end of the performance, a wide-ranging discussion took place between Pope John Paul II and Antoine Vitez, in which many topics were addressed: the theatre, actors, the inquisition, power, science, Communism, the Church, etc. Following this discussion, the novelist Jean-Philippe Mestre had the idea of immersing himself in the writings of these two people and imagining a dialogue between John Paul II and Antoine Vitez, which is transcribed in this play.
Faith in God? Faith in Man?
An eternal debate!
From 12 years of age (1 hour 15 mins)