Monaco Edition of "High End Congress Of Economic Diplomacy"
May 17, 2022

-

May 19, 2022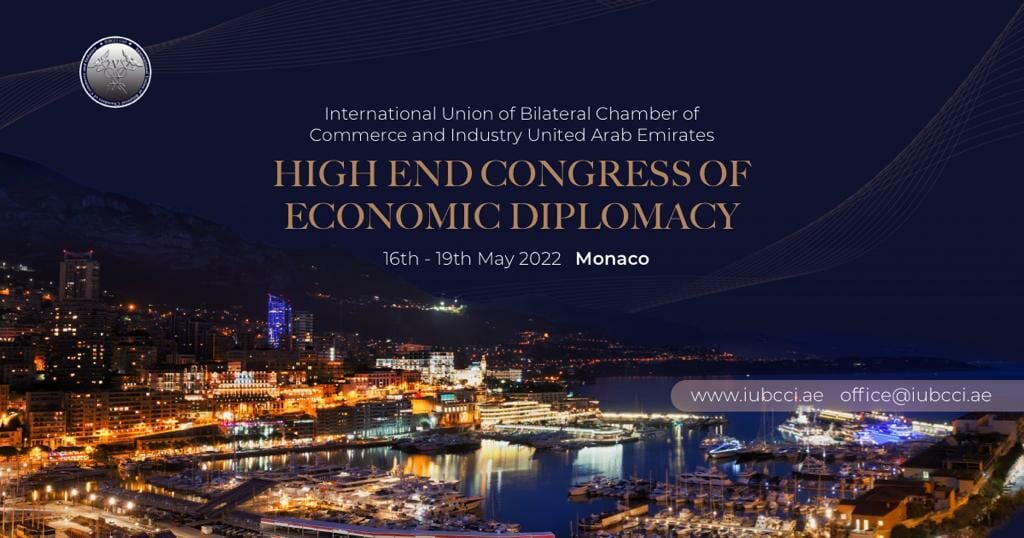 International Union of Bilateral Chambers of Commerce and Industry United Arab Emirates will organize Monaco Edition of "High End Congress Of Economic Diplomacy" on 17th of May at One Monte Carlo. May 18th, delegates will have a Networking brunch and cocktail on the yacht for Financial sector, Real Estate, Development Sectors, Eco/Energy Sector, IT/Technology Sector. The day will continue with a Media Cocktail and Gala dinner at Hôtel de Paris.
The 2nd Edition of "High End Congress of Economic Diplomacy", a landmark event, will gather participants from different countries, respectively members of the Government, representatives of the diplomatic corps, businessmen and investors of the participating countries.
"Our mission is to interconnect countries, to provide international know-how and to be a link between countries with economic, social, business and development opportunities." – Cristina Ciobanu, Chairman IUBCCI UAE & President of Diplomacy Chamber of Commerce Romania/UAE.
Source: High End Congress of Economic Diplomacy