Opéra de Monte-Carlo – "Lucia di Lammermoor"
November 17, 2019

-

November 23, 2019

€40 – €105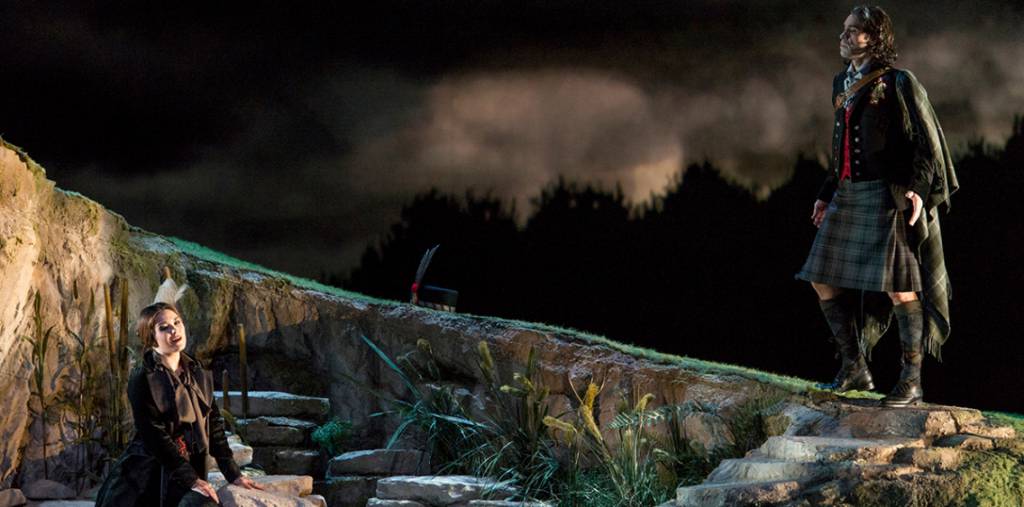 "Lucia di Lammermoor" by Gaetano Donizetti with Artur Ruciński, Olga Peretyatko, Ismael Jordi, Diego Silva, In-Sung Sim, Valentine Lemercier and Maurizio Pace, the Chorus of the Opéra de Monte-Carlo and the Monte-Carlo Philharmonic Orchestra conducted by Roberto Abbado, organised by the Opéra de Monte-Carlo on Sunday 17 November, at 3 pm and Friday 22 November, at 8 pm Grimaldi Forum Monaco – Salle des Princes.
The creation of "Lucia di Lammermoor" in 1835 proved a triumph. Four days after the premiere, Gaetano Donizetti wrote: "Lucia […] has been performed, and between friends let me bring shame on myself and tell you the truth. It pleased, and pleased very much, if I am to believe the applause and the compliments I have received. […] In the [first] finale, after great cheers at the adagio, Duprez in the curse – before the stretta – elicited the wildest applause. Every number was listened to in religious silence and spontaneously hailed with shouts of Evviva!" Thus "Lucia" immediately set out to conquer Europe, then the world. The prime donne of the nineteenth century were at the peak of their influence and the cuts and alterations quickly transformed "Lucia" into a spectacular demonstration of singing centred around the heroine. Donizetti's only tragic opera to have survived the test of time without risking oblivion is much more than that, however. It is also its dramatic grandeur that makes it one of the most loved Italian operas. Donizetti's letter, but also the sublime pages of Flaubert in which Emma Bovary attends a performance of "Lucia" at the Rouen Opéra, remind us that the audience of the time had understood the very essence of this masterpiece.
17 November 2019 at 3 p.m.
19 November 2019 at 8 p.m. (upon invitation from the Prince's Palace)
22 November 2019 at 8 p.m.