23rd Historic Monte-Carlo Rally
January 29, 2020

-

February 6, 2020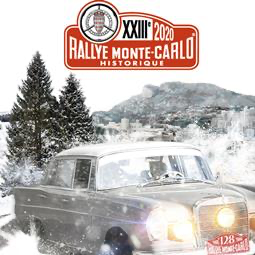 23rd Historic Monte-Carlo Rally, for cars raced in the Monte-Carlo Rally between 1911 and 1980 from Wednesday 29 January to Wednesday 5 February 2020, Principality of Monaco.
Just three days after the finish of the 88th Monte-Carlo Rally, the competitors in the 23rd Historic Monte-Carlo Rally will take on an equally testing challenge. The race will of course include the regularity stages that have so often provided the biggest highlights of an event that this year celebrates the 60th anniversary of the victory for the Mercedes 220 SE n°128 driven by Walter Schock and Rolf Moll. The Organising Committee of the Automobile Club de Monaco was keen for this 2020 edition of the Rally to be even more spectacular than ever, with a field of competitors vying to take over the mantle of last year's winners, Michel Badosa and Mogens Reidl in their Renault 8.
As usual, the Historic version of the Rally is reserved for cars that took part in the Monte-Carlo Rally between 1911 and 1980. To give every competitor a fair chance, there will be three target average times meet and maintain throughout the race.