4th Monte-Carlo Classic Rally
January 29, 2020

-

February 2, 2020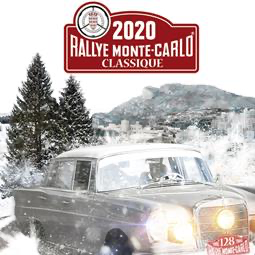 4th Monte-Carlo Classic Rally is from Wednesday 29 January to Saturday 1 February 2020, Principality of Monaco.
The Classic Rally takes place alongside the Concentration Leg of the Historic Monte-Carlo Rally. A line-up of eleven exceptional cars will follow the route of the concentration leg behind the Historic Rally cars. They will not be racing against the clock, but there will be checkpoints as far as Valence (which is also a rally point for the Historic Monte-Carlo Rally).
Competitors who wish to do so may then make their way back to the Principality (having removed their Rally numbers) on Sunday 2 February, via the route of their choosing  (although without taking the regularity stages of the Historic Rally) to the Port of Monaco , where the cars will be parked in "parc fermé".