Latest news
Albert and Charlène are celebrating their 12-year wedding anniversary! The prince and the mermaid, a love story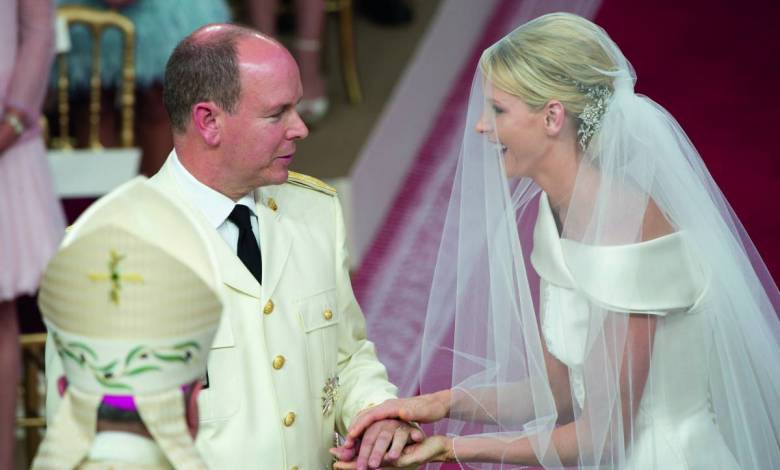 12 years ago one of the most glamorous weddings on the planet was celebrated in Monaco in the spotlight of international cameras. On July 2, 2011, the princely palace courtyard served as a sacred venue for the Sovereign Prince Albert II and Miss Charlène Wittstock to say "yes" to each other. They were saluted by the most prestigious of guests, royalty and heads of state. The Belgian King, former tennis player Henri Leconte, musician Jean-Michel Jarre, wife of the former French president, Bernadette Chirac, the French head of state Nicolas Sarkosy, youngest son of Queen Elisabeth II Prince Edward were among the illustrious audience…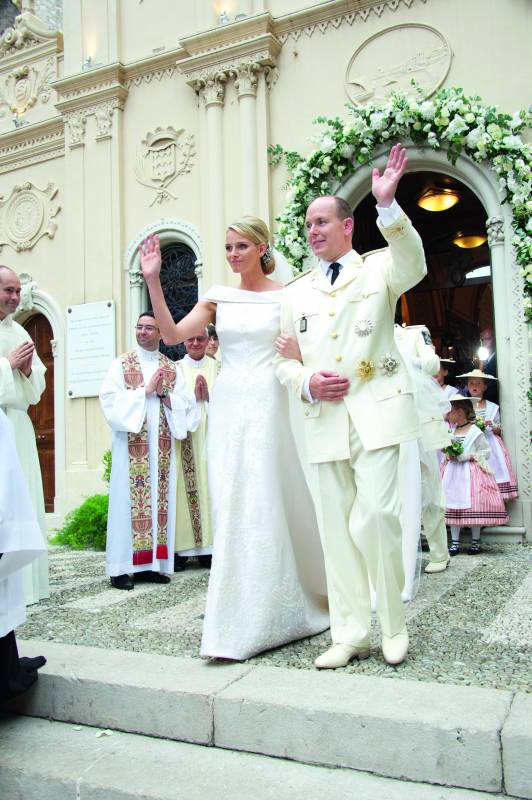 A brilliant ceremony
On that sunny day the Princess was dazzling in her off-white, Armani-embroidered satin dress. The Prince was attired in an immaculate carabinier uniform. One significant detail, Charlène, whose sober and natural elegance had immediately won over hearts, was not wearing a traditional tiara. It is only the following evening, in the golden Opera Garnier and the Monte-Carlo Casino terrace, that her porcelain complexion was complemented by a thin-stemmed diamond tiara. This delightful piece of jewellery was specially created for the occasion by Lorenz Baümer. Having given free rein to his imagination, the jeweller baptized it the "Écume de Diamants" (Diamond sea-foam).
Another remarkable, marine-designed jewel was the "Ocean" set by Van Cleef & Arpels, official princely palace supplier since the wedding of Prince Rainier and Grace Kelly in 1956. This necklace, both original and impressive, is adorned with diamonds and sapphires on white gold, evoking a movement of waves. It was gifted by Monegasque sovereign to his princess. The sea, a subject so dear to Charlène's heart, is something that the Prince has been striving to protect for years. It was destined to strengthen the connection between the newlyweds.
The couple were warmly acclaimed by the Monegasques, greeting them on their path and then awaiting an heir. This marriage, so ardently desired, has once again lit up the famous Rock.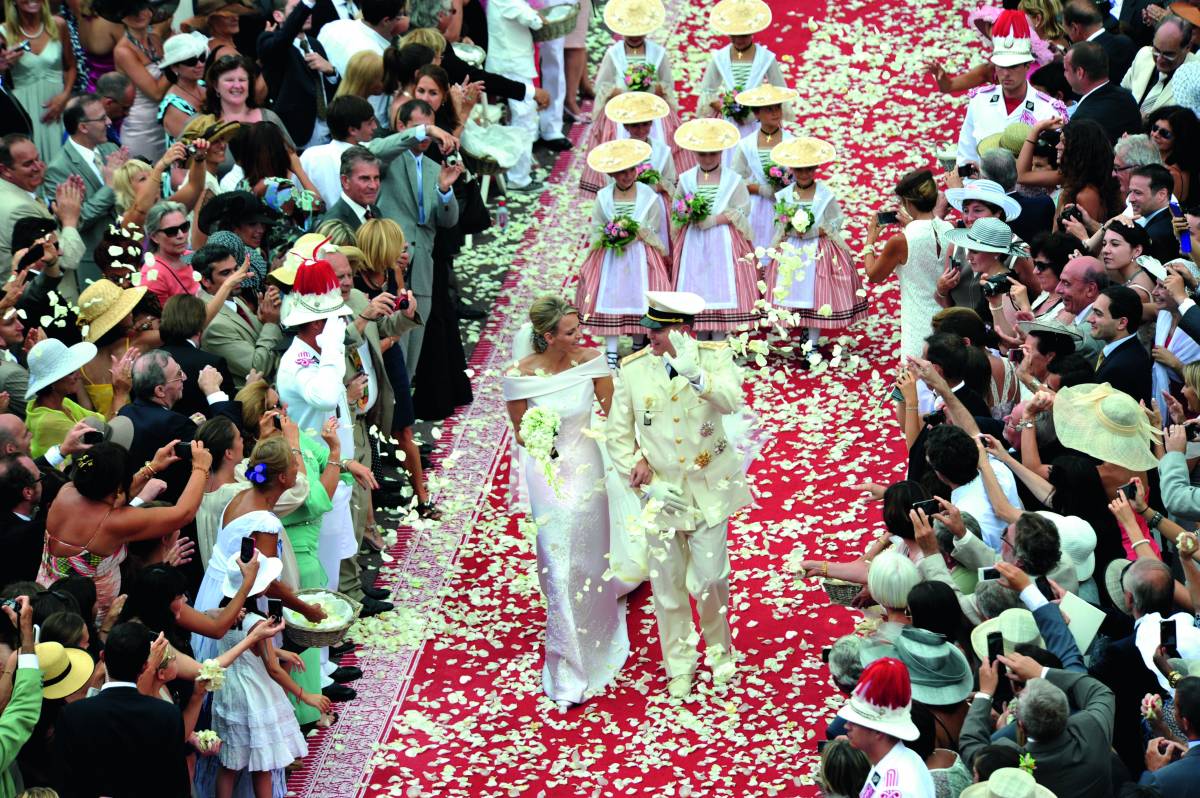 Years of waiting and courting
It all started with a prestigious swimming competition starring the future Princess of Monaco. Charlène's athletic looks, virtuosity and strength will have conquered the hearts of all "Mare Nostrum" spectators. She brilliantly won the 200-metres at this international swimming contest in Monaco. The Prince was dazzled by the blonde mermaid. Their eyes first met when he was presenting her with a victory bouquet. The son of Prince Rainier and Princess Grace then felt a strong emotion, decisive for the Principality's destiny…
The happy end, however, took years to happen. South African swimming champion, Charlène Wittstock, pursued her career as a top athlete. It was not until the next year that the Prince got another chance to court her.
This meeting did not take place in a sumptuous palace, but a comfortable hotel where Charlène was sharing a meal with her fellow swimming athletes. Prince Albert invited her for dinner. Her hesitation was only short before she accepted. Their date carried on well into the night. Wrapped up in languid dancing, they just couldn't get enough of each other…
After this memorable evening, the Olympic swimmer returned to South Africa and carried on with her training. "We finally met a few months after my father's death, in the company of mutual friends, on New Year's Eve 2005–2006, in Cape Town. We've taken up the thread of our brief relationship from there.» That's what Prince Albert says in his book "Albert II of Monaco, a man and a prince. Conversations with Isabelle Rivère and Peter Mikelbank" published three years ago.
This was the start of a special bond that remained secret until the whole world learned about the couple and speculation began about a possible union.
It all became official on February 10, 2006, at the Olympic Games opening ceremony in Turin. The couple appeared serene and visibly very close, their romantic intentions now obvious. Even before the official statement, it didn't take long to figure out what was happening. They still gave themselves four more years. Albert and Charlène's engagement was announced on June 23, 2010, ten years after their first meeting.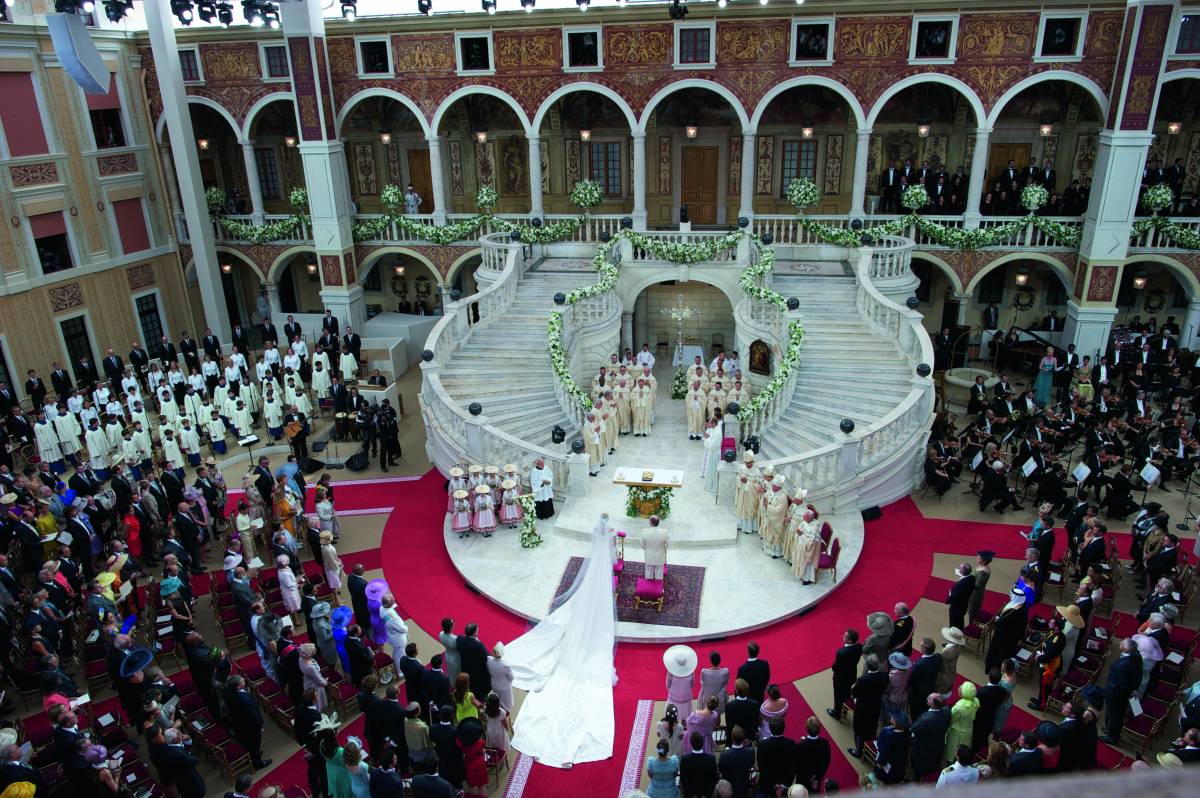 They wanted an heir… They got two!
 Back when their union was celebrated 12 years ago, Monegasques had but one idea in mind: the arrival of a future heir to perpetuate the 700-year-old Grimaldi dynasty. Since the constitutional reform of 2002 any legitimate child, whether a girl or boy, was eligible to inherit the throne. But the happy event took time to come, raising certain concerns. All fears were dismissed, however, on a beautiful spring day of May 30, 2014. That's when the princely palace announced a birth scheduled for the end of the year. Twin babies were actually expected, one of them to become a future sovereign. Princess Charlène gave birth to a girl, Gabriella, and a boy, Jacques. Even if his sister was born a few minutes earlier, the male heir is to inherit the throne according to a 17th century treaty.
A different status and a different destiny. The young crown prince is being prepared for his future sovereign role. Both twins, however, enjoy the same education based on love and a relative simplicity. They both attend a public school, sharing the joy of friendship with their peers. Their parents are doing their best to make their childhood as normal as possible. The twins occasionally accompany their father on his official trips. They are also the apple of their mother's eye. The affection both parents are showing is truly overwhelming.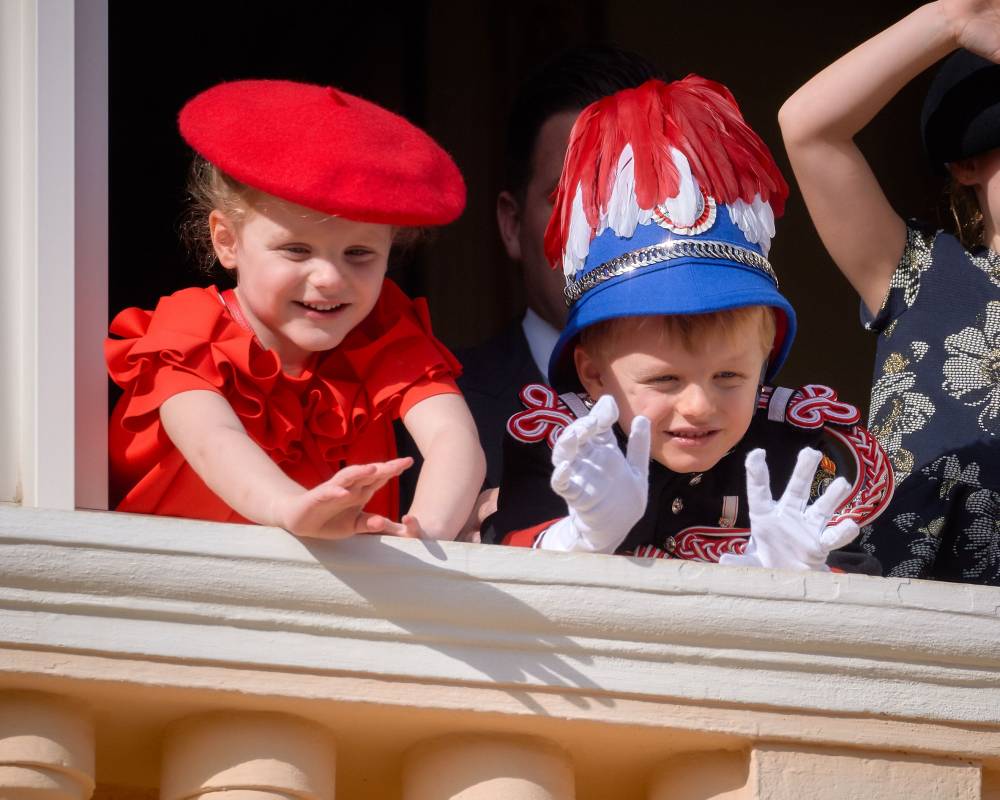 According to a recent interview Prince Albert kindly granted us, he is following the example of his own parents, Prince Rainier and Princess Grace. Speaking about his mother, he said: "She surrounded us with a boundless affection!.. She attached a great importance to the family life and sometimes did the cooking without anyone's help. She treasured our moments of intimacy, with no staff around, in our own little cocoon… For my part, I am trying to devote the utmost of my time to my children, despite all my obligations. I am convinced that, surrounded by love, they will grow up in the most harmonious way ".
With their pretty faces, naturalness and blondness, Jacques and Gabriella win our hearts every time. A symbol of their parents' love, they are a happy epilogue to this prince and mermaid fairy tale. In every photo, the twins are the very image of grace.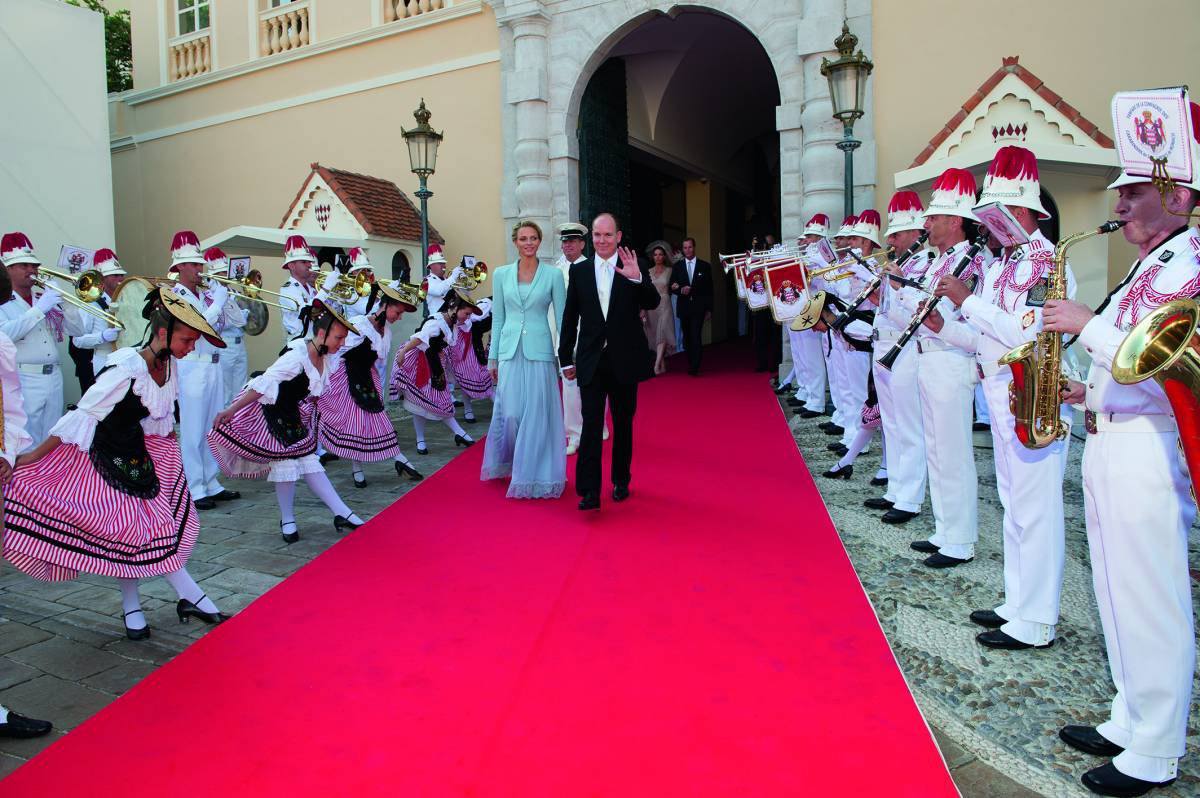 ---
Let's wish the princely couple long life and a very happy wedding anniversary!