3rd Monte-Carlo Star Chef Culinary Festival
September 29

-

November 11

€690 – €850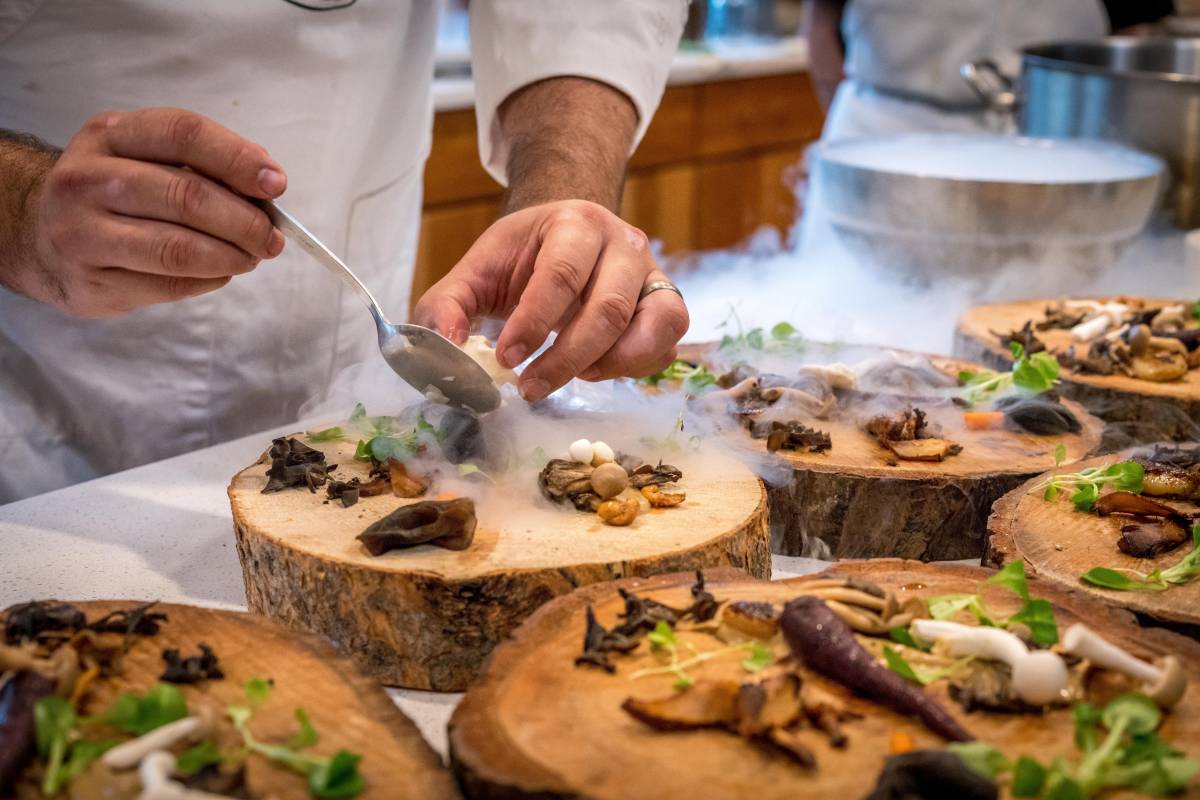 After the success of the first two editions, the Monte-Carlo Star Chef Culinary Festival ("Festival des Etoilés Monte-Carlo") returns in 2023!
This year's program will begin in September, with new and original joint activities! Discover the guests of the star chefs of the Monte-Carlo Société des Bains de Mer and taste unique and unforgettable gastronomic dishes.
The event will begin with the talented Chef of the restaurant Odette, who holds three Michelin stars, as well as the chef of the Claudine restaurant, which has a Michelin star in Hong Kong.  They will work together to offer an exceptional menu on September 29 and 30 at the Monte-Carlo Bay Hotel & Resort on Las Brisas Terrace, always with the two-star chef Marcel Ravin.
Dinners will then take place on October 13th and 14th at the Grill Restaurant at the Hôtel de Paris Monte-Carlo, designed and created by Chef Dominique Laurie and English Chef Jason Atherton.
Also at the Hôtel de Paris, chef Amaury Bouhours of Parisian restaurant Le Meurice will join his mentor Alain Ducasse for a "four hands" dinner with his friend Emmanuel Pilon on October 27 and 28 at the restaurant Louis XV Alain Ducasse at the Hôtel de Paris.
On November 3, chef Yannick Alleno invites Swiss chef Sven Vassili, winner of three Michelin stars, to the Pavyllon Monte-Carlo restaurant at the Hermitage Hotel.
The closing ceremony will take place on November 11th at the Salle Empire at l'Hôtel de Paris Monte-Carlo, with the participation of all Michelin-starred chefs of the SBM Monte-Carlo Group.
Booking
Louis XV-Alain Ducasse at Hôtel de Paris and Le Grill:
T. +377 98 06 88 64 & +377 98 06 88 88 — adhp@sbm.mc / legrill@sbm.mc
Blue Bay at Monte-Carlo Bay Hotel & Resort:
T. +377 98 06 03 60 — Reservation-McBay@montecarlobay.mc
Pavyllon Monte-Carlo at the Hôtel Hermitage Monte-Carlo:
T. +377 98 06 98 98 — restaurantalleno@sbm.mc
Closing ceremony:
T. +377 98 06 36 36