4th Monte-Carlo e-Rally
October 23, 2019

-

October 28, 2019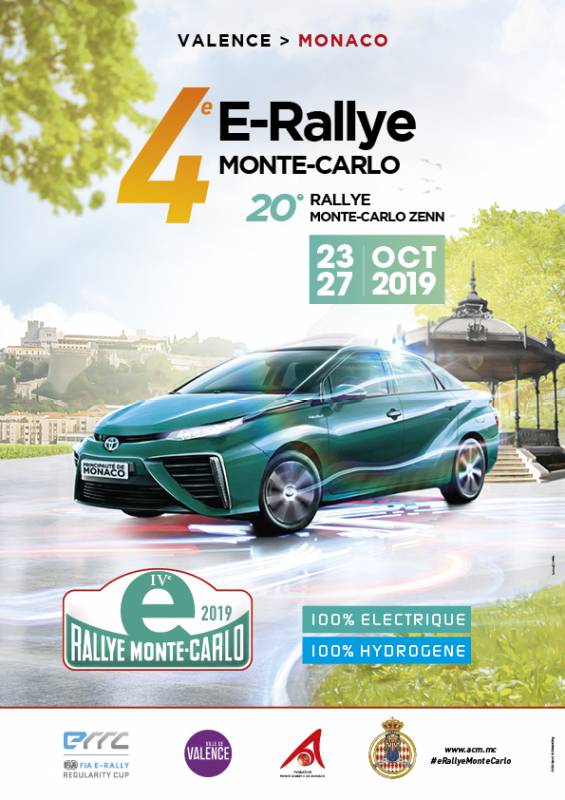 4th Monte-Carlo e-Rally from Wednesday 23 to Sunday 27 October 2019, Principauté de Monaco.
E-Rally Monte-Carlo is an authentic regularity road race reserved to 100% Electric Vehicles (excluding any use of range extenders) and 100% Hydrogen-powered cars. It is now very appreciated by car manufacturers and race teams who are eager to show, in a real and tough environment, the technological and innovative potential of their vehicles. Its new name comes back to 2016, following previous editions called "Rally Monte-Carlo for Electric Vehicles" (1995 to 1999), then "Rally Monte-Carlo Fuel Cell & Hybrids" (2005, 2006), Rally Monte-Carlo for Alternative Energy Vehicles (2007 to 2011) and Rally Monte-Carlo for New Energies / Rally Monte-Carlo ZENN (2012 to 2015). This 4th edition of E-Rally Monte-Carlo will be the 12th and penultimate race of the 2019 FIA E-Rally Regularity Cup.
By definition, E-Rallys are promoting new automobile technologies designed to limit all sorts of pollution (fine particles, CO2, etc.) They also encourage drivers to adopt an eco-responsible driving style, the priority being the protection of environment and the transition in the transportation sector, thanks to using electricity as an energy source for propelling vehicles.