86th Monte-Carlo Rally
January 22, 2018

-

January 28, 2018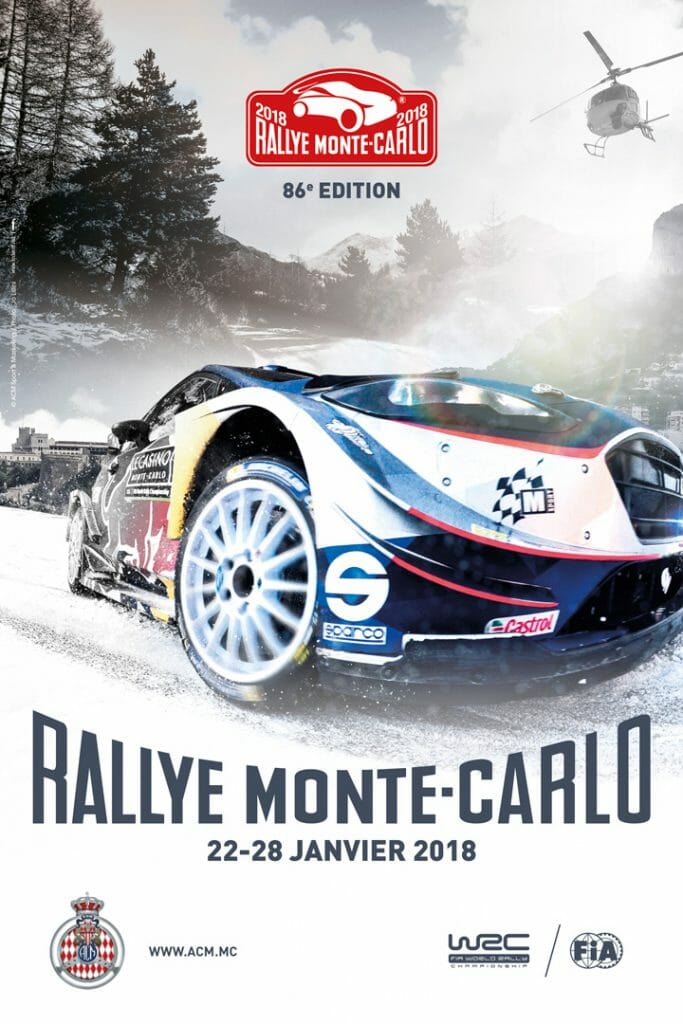 86th Monte-Carlo Rally on from Monday 22 January to Sunday 28 January, Principauté de Monaco.
For the 86th Rallye Automobile Monte-Carlo, the organising committee of the Automobile Club de Monaco has devised a route that is similar to last year with a few new and amended special stages.
This year, the rally will be held a week later than previously, to ensure there is more snow as well as to give teams greater time to prepare for the event after the end-of-year festivities.
Detailed overview of an itinerary that should be surprising but still enjoyable for the competitors.
In 2018, we will see the return of the new WRC cars introduced last year and improved over the last 12 months, as well as the introduction of new cars in lower categories. Look out for the new Citroën C3R5, the Hyundai i20R5 and perhaps the Toyota Yaris R5.
Over 395km of Special Stages (SS) await the competitors, on roads through the Alps, Isere and the Drôme. The first car will leave Casino Square in the Principality at 6:00pm on Thursday, 25 January, heading towards Thoard to drive the 36.58km SS to Sisteron. Cars will then arrive in Bayons for the second SS, a 25.49 km drive to Bréziers before arriving at the Service Park in Gap from 11:56pm and adjourning to the Parc Fermé.
Friday, 26 January will be the longest day, with 151.19km of Special Stages to get through from 8:51am: SS 3/6 "Vitrolles-Oze" (26.72km), with 3 mountain passes, SS 4/7 "Roussieux-Eygalayes" (33.67km), crossing the Col St Jean and SS 5/8 "Vaumeilh-Claret" (15.18km) across a long sinuous plateau, are new and should provide plenty of surprises. The first car is expected to arrive in Gap that evening around 6:00pm.
On Sunday, 28 January, the 60 leading cars will loop through 2 SS twice: SS 14/16 "La Bollène Vésubie-Peira Cava" (18.41km), identical to 2017, and SS 15/17 "La Cabanette-Col de Braus" (13.58km), an entirely new section which will be the Power Stage for the second loop, from 12:18pm. Special stages 12 and 17 will be shown live on television.
Prizes will be awarded to the teams during the traditional Prize-Giving Ceremony, held at 3:00pm at the Prince's Palace and a gala dinner, at 8:30pm, will be held to close the first leg of the FIA World Rally Championship.
For more details on the programme and itineraries, please check the ACM website.
Source: www.montecarlosbm.com