BIG ART FESTIVAL: Anna Netrebko and Yusif Eyvazov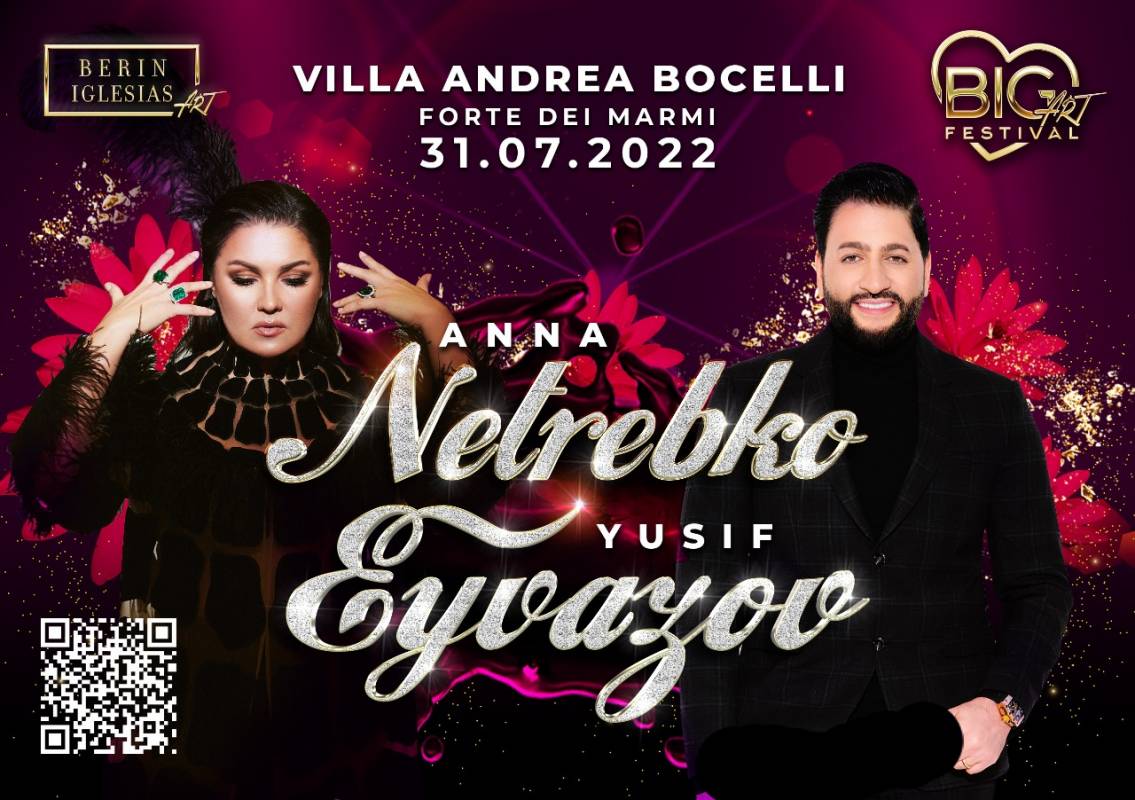 For the second time in a row, and after a huge success in 2021, Big Art Festival invites to an exclusive concert with Anna Netrebko and Yusif Eyvazov in Forte dei Marmi. Villa Bocelli will be opening its gate to its splendid garden for this unique event with the undisputed dream couple of opera,– Don't miss the most luxurious event of summer 2022.
Anna Netrebko and Yusif Eyvazov are the most fascinating operatic couple of our times. On July the 31st, the soprano and the tenor are invited in Italy to give a concert in the Italian singer's villa. Located in the middle of a breathtakingly beautiful landscape at the shore of the Ligurian Sea, the large garden of the grand estate will be the stage for one of the most important high-class events of the year, combining extraordinary music, haute cuisine by renowned chefs and a distinguished service.
Booking at www.berin-iglesias.art // +49 174 2083469
BLACK: 1.500 € (per person)
PLATINUM: 1.100 € (per person)
GOLD: 850 € (per person)
SILVER: 650 € (per person)