Bittersweet comedy "To a tango tune" in Theatre des Muses
November 23

-

November 26

Free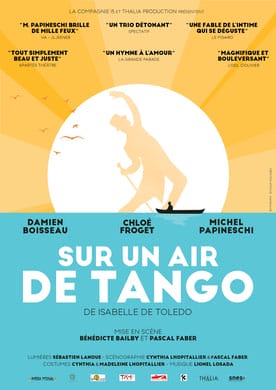 Bittersweet comedy "To a tango tune" will be on stage of Theatre des Muses on Thursday 23 November, Friday 24 and Saturday 25 at 8:00 p.m., Sunday November 26 at 4:30 p.m.
A true paradox between two moments in the life of a father and a son. Like most young fathers, Pierre spends his time working hard in the restaurant he created, driven by the sole desire to make his family happy.
Max, his father, an eternal young man for whom life seems light, enjoys his retirement with his friends and the memory of his deceased wife. At first glance, it would seem that one is struggling to carry his boxes, while the other only aspires to twirl to a tango tune on the ballroom floors. The seasons pass, time slips like sand through the fingers but Pierre, at the turning point of his life, realizes that everything is about to change.