BOHEMIA, a contemporary circus cabaret
January 8, 2021 @ 8:00 pm

-

January 10, 2021 @ 9:30 pm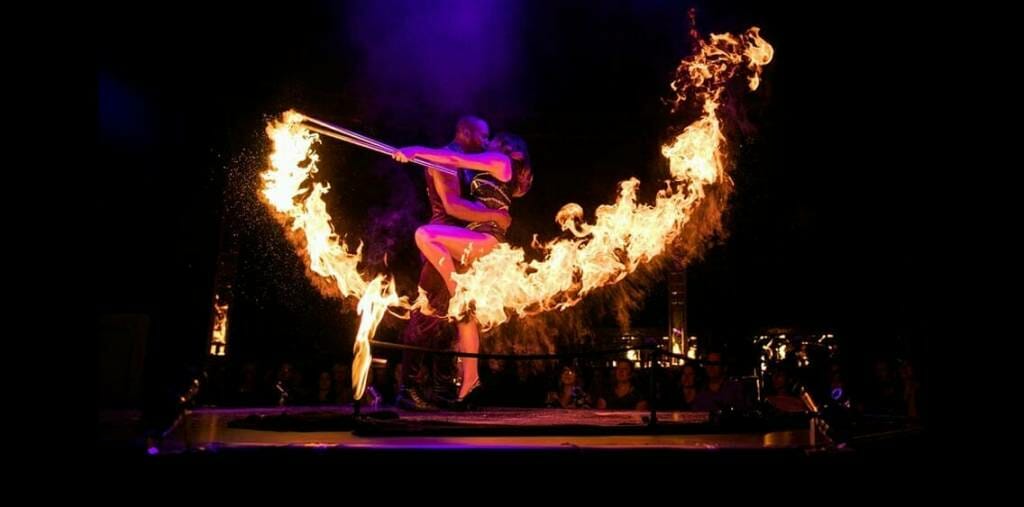 A contemporary circus cabaret mixing acrobatics, dance, comedy, theatre, singing and live music.
For the first time in Monaco, the contemporary circus cabaret BOHEMIA takes over the esplanade of the Grimaldi Forum for 5 exceptional performances in the heart of a Spiegeltent, a large round tent in vintage fabric and wood, adorned with mirrors that will immerse you in a unique atmosphere!
Combining acrobatics, dance, comedy, theater, singing and live music, BOHEMIA has been acclaimed by the public in London where it was created in 2018 by the Black Cat Cabaret. Co-produced this time with the company 8 Stars Monaco, BOHEMIA goes even further and recreates the ambiance and delights of the cabaret, up to the configuration of the room : here the public does not book seats but tables to be shared with relatives while enjoying the show.
Thanks to her humour, voice, crazy costumes and sincerity, Miss Frisky, your Mistress of Ceremony will engage you in an unforgettable experience, twirling and passionate, with her troupe of bohemian and high-calibre artists ; 4 musicians and 7 artists who will dazzle you, including Nicolas Jelmoni, raised in the Principality, previously part of the Cirque du Soleil's troupe, awarded with his partner Charlotte a Bronze Clown in Monaco as well as a Golden Buzzer….and also the organizer of the event as well as Artistic Director of the company 8 Stars Monaco.
January 8th at 8.00 pm – Opening ceremony
January 9th and 10th – Shows at 5.30 pm and 8.00 pm