Concert by Julien Pras (indie pop), supported by Queen of the Meadow (folk)
January 25, 2019 @ 7:00 pm

-

8:30 pm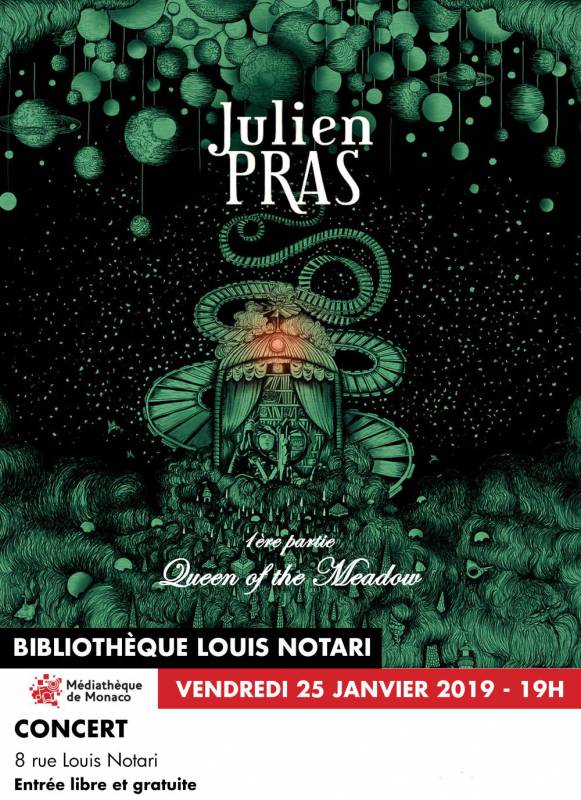 Concert by Julien Pras (indie pop), supported by Queen of the Meadow (folk) on Friday 25 January 2019, at 7 pm Médiathèque de Monaco – Bibliothèque Louis Notari.
After the release of his third album "Wintershed", unanimously acclaimed by the press, Julien Pras, the Elliott Smith Bordeaux, makes us visit his bucolic musical garden. His sunshine pop is timely, in the heart of winter, to warm the faithful public of the concert in the Media Library.
In the early evening, Helen Ferguson will take us into the intimate folk of her project Queen of the Meadow.