Contemporary comedy "Que je t'aime"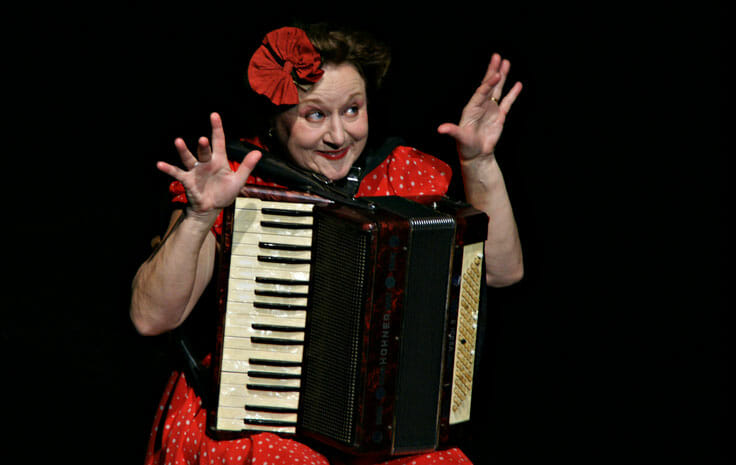 Contemporary comedy "Que je t'aime", written and performed by Clémence Massart on Thursday 30, Friday 31 May, Saturday 1 June, at 8.30 pm and Sunday 2 June, at 4.30 pm in Théâtre des Muses.
Interrupted by reading the mail from the heart of women's magazines of the 50s and 60s, Clémence Massart concocted, with the collaboration of Philippe Caubère, a brother-in-law and life companion, an anthology of slices of women's lives who speak of a timeless and unavoidable subject: love. Love always, and through this fantastical prism, from the midwife to the unworthy old lady, she draws a portrait of a woman in all ages and in all her states.