European Heritage Days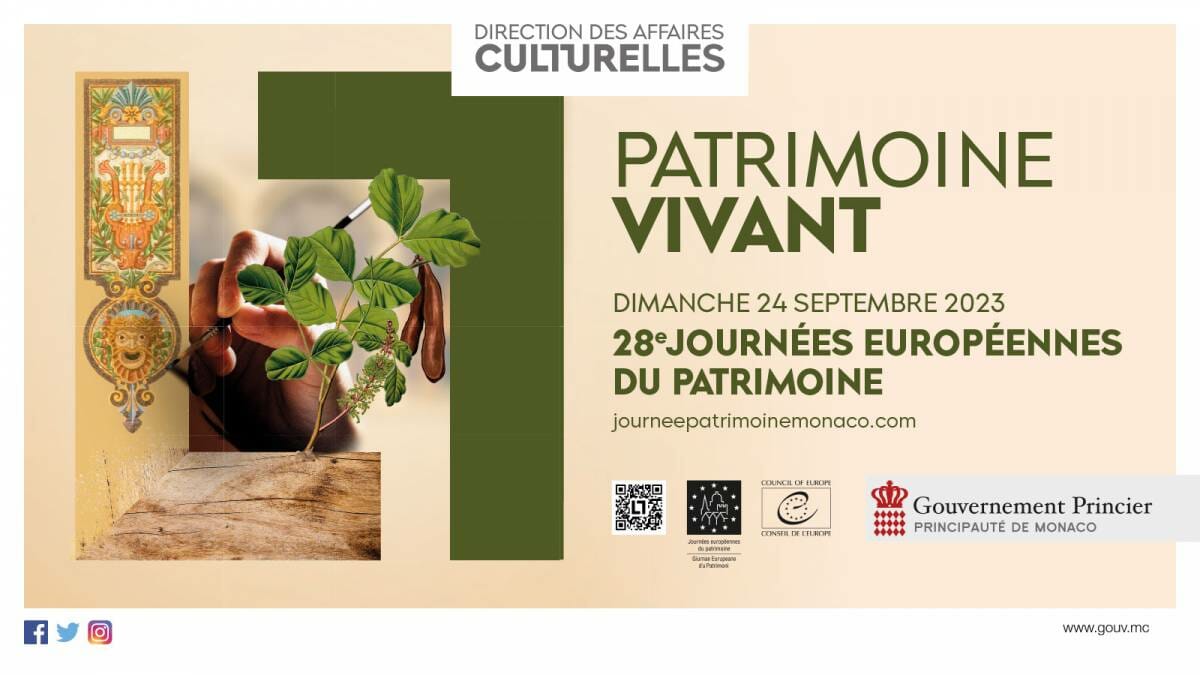 The 28th European Heritage Days: National Council of the Principality of Monaco is organized on Sunday, September 24, 2023 – Under the theme of "Living heritage".
The Ministry of Culture is at the initiative of many cultural events throughout France, in Europe and around the world. Very popular with the general public, these meetings contribute to everyone's access to culture and art. Special attention is paid to young audiences through the various arts and cultural education programmes that accompany these events.
Sunday, September 24, 2023
Presentation of the Assembly and meeting with elected representatives, alternating with events:
10 a.m.: Monegasque Anthem on the forecourt, Monegasque songs in the hemicycle by the U Cantin d'A Roca choir.
10 a.m. to 6 p.m. Exhibitions: "Le Prince Constituant" (Rainier III Centenary Celebrations) and Bonsais.
11 a.m. to 1 p.m.: Barbajuan-making workshop (with tasting).
11:15 am: Monegasque dances with the folk group La Palladienne.
3.15pm: "Audition for the little singers of Monaco".