Exhibition by Pierre Le-Tan
September 23, 2020

-

October 26, 2020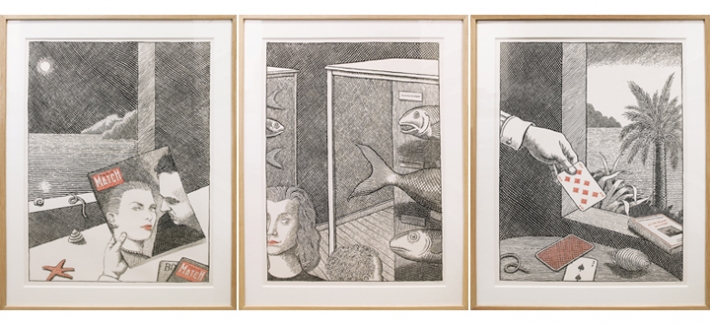 Exhibition by Pierre Le-Tan, painter, illustrator and decorative artist from Wednesday 23 September to Sunday 25 October 2020, Nouveau Musée National de Monaco – Villa Paloma.
Painter, designer, illustrator, decorator, Pierre Le-Tan is the creator of numerous magazine covers and literary works. He is also the author of a collection of poems and albums, drawings for advertising, objects and other interior decors or film sets.
Exposure at the age of 19 by the magazine "The New Yorker" which published two of his drawings on the cover, enabled him to multiply his collaborations with numerous magazines, publishing houses and authors such as Patrick Modiano from 1981.
He also designed advertisements for Galeries Lafayette, Suez, Gucci, Lanvin…
In 2004, the National Museum of Modern Art in Madrid dedicated a retrospective to him.
Pierre Le-Tan was a great collector nostalgic for a past that fascinated him. As a child, he often stayed on the French Riviera; in Nice in particular, where his father, the Vietnamese painter Lê Phổ, son of the Viceroy of Tonkin, had himself lived in the late 1930s and acquired a second home in the 1960s. He delivered his "old-fashioned memories" in an exhibition at the gallery 11 Columbia, avenue Princesse Grace, in Monaco, in 2011, from which these three drawings were acquired by the NMNM.
Source: www.nmnm.mc