Festival of the Sea (Fête de la mer)
June 26, 2021

-

June 27, 2021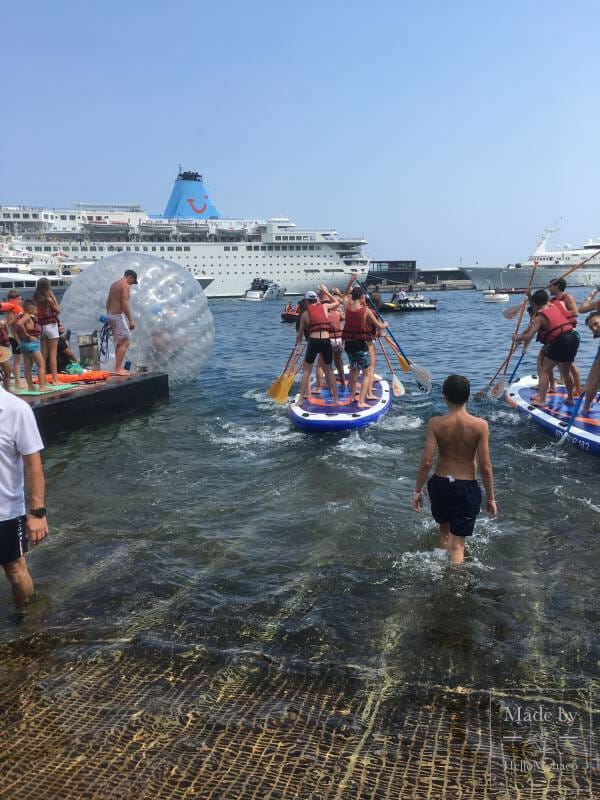 Festival of the Sea (sailing and rowing), organised by the Yacht Club de Monaco on Saturday 26 June 2021, in Yacht Club de Monaco.
Every year St Peter, the patron saint of fishermen, is celebrated in a day-long festival organised by the YCM in partnership with other Monegasque institutions, including Monaco City Hall, Société Nautique de Monaco (rowing club), Association des Pontons de Monaco (pleasure boats), Prince Albert II of Monaco Foundation, Oceanographic Museum, Club d'Exploration sous-marine de Monaco (scuba diving), and the Association Monégasque de la Protection de la Nature (Environment Protection Association).
A giant water slide, stand-up paddles, rowing, sailing, scuba diving introductory sessions, just some of the activities in an action-packed day discovering and experiencing watersports and open to everyone, all day. The highlight is a parade between the two harbours, preceded by a blessing at sea and traditional Monegasque sea chanties. Proof that the spirit of the Condamine harbour is alive and well!
Source: Yacht Club de Monaco