Mademoiselle Gabrielle Chanel in Théâtre des Muses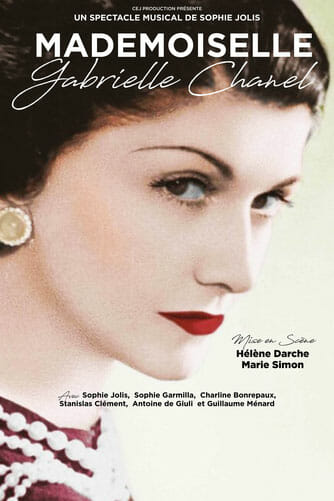 Mademoiselle Gabrielle Chanel will be on stage of Théâtre des Muses from Thursday 4 to Saturday 6 May 2023 at 8.30 pm, and Sunday 7 May 2023 at 4.30 pm.
The adventures of Coco, the life of Gabrielle, the destiny of Chanel. World famous, the Chanel brand is one of France's leading lights. It invented everything about modern woman: freedom of movement, simplicity in elegance, mischievousness, the art of being onself. This musical tells the story of that incredible journey, through the eyes of thirty characters, performed by five actors and singers. With them, the show spans La Belle Époque, and Les Années Folles, two world wars, the swinging sixties… And shows us how an orphan from a modest background, with a rare personality and talent, came to be a global symbol of style and haute couture.