Monaco Sportsboat Winter Series (Act IV) & 38th Primo Cup – Trophée Crédit Suisse
March 3, 2022

-

March 7, 2022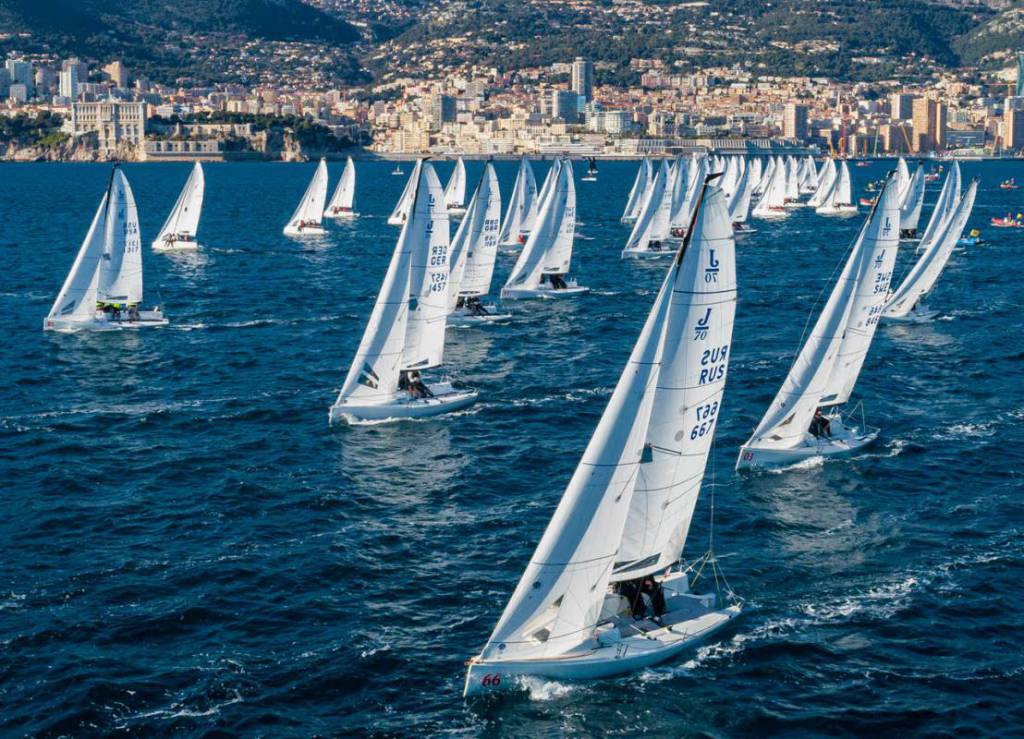 Monaco Sportsboat Winter Series (Act IV) & 38th Primo Cup – Trophée Crédit Suisse, organised by the Yacht Club de Monaco from Thursday 3 to Sunday 6 March 2022, Bay of Monaco.
The international J/70 fleet returns to the Principality 3-6 March for the 38th Primo Cup-Trophée Credit Suisse, which also counts as the fourth and final Act of the Monaco Sportsboat Winter Series. Launched in 1985, at the instigation of YCM President HSH Prince Albert II, this regatta, which rewards the top three teams in each class with clothing from SLAM's advanced technology sportswear, has established itself as the European winter one design meeting in the Mediterranean.
It looks set to be a spectacle with some 100 teams expected in five classes. Alongside the loyal J/70, Smeralda 888 and Longtze Premier will be the trendy RS 21, which made its sportsboat debut in 2018. For the Dragons, this meeting will be the first event of their European Grand Prix circuit which starts 2nd March.