Monaco Spring Arts Festival: 3rd IanniX Workshop
March 26, 2018 @ 9:30 am

-

March 30, 2018 @ 5:00 pm

€60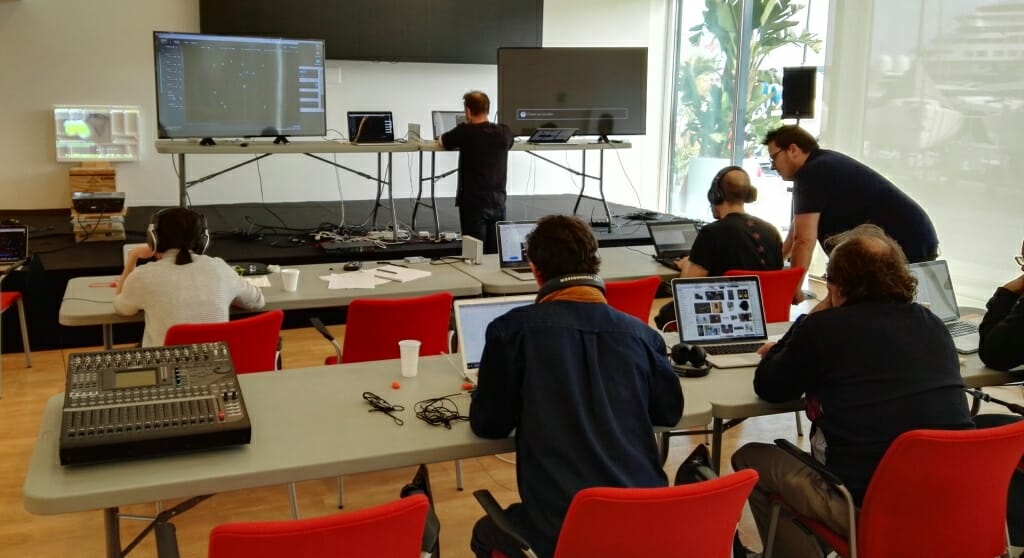 Monaco Spring Arts Festival ("Printemps des Arts): 3rd IanniX Workshop (booking required) from Monday 26 March to Friday 30 March from 9:30 am to 5 pm MonacoTech – Fontvieille.
For those who like electronics and new technologies, the festival supports Iannix software.
This free-to-use and relatively straightforward software allows everyone to draw, spatialise sounds, and also control lights, video… and many other things too. This very comprehensive, flexible tool, is designed for your imagination. To that end, we are organising a workshop, or workshops if you prefer, for a week with its designers Thierry Coduys and Guillaume Jacquemin, who will help you to develop your ideas, your projects. Certain projects could be selected to be performed as part of the 2019 festival. For artists, students, enthusiasts and anyone else interested by new technologies!
Iannix, a strange name which promises lovely discoveries!
In the workshop, artists and students will be directed to create a piece of graphic music for an imagined artistic creation, using the tools provided, to transform this graphic environment into an interactive music score.
Participants must come with their personal computers (Mac, windows or Linux). Iannix itself does not generate sound or video, it has to be attached to digital output equipment (real or virtual);
A series of tools for the workshop will be available (sound + video + sensors), but students wishing to use their equipment or the software they know best are, of course, welcome to bring them.
Price: €60 for all five day