Monaco's National Day or Sovereign Prince's Day
November 19, 2022

-

November 20, 2022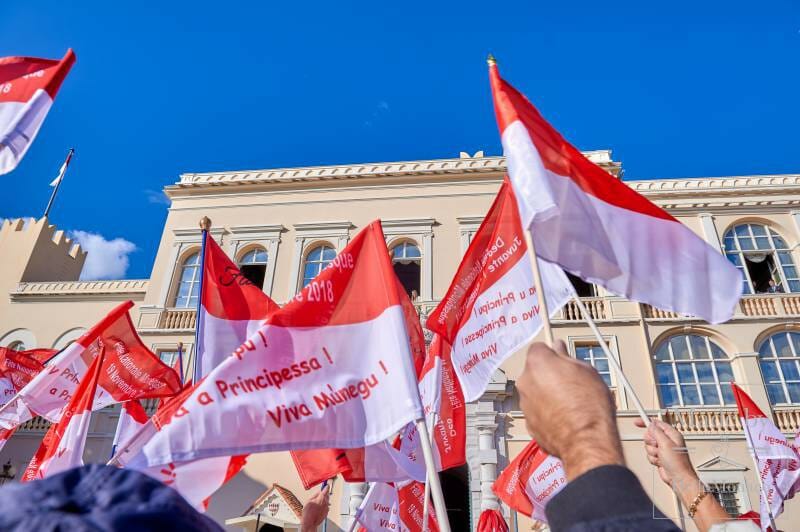 The Monegasque National Day, also known as the Sovereign Prince's Day or 'La Fête du Prince' in French, one of the most important holidays in the Principality, traditionally takes place on November 19, this year it falls on Saturday. It is an official day off in the Principality.
"The Sovereign's Day" is traditionally held on the day of the reigning Prince's patron saint. Rainier III departed from this custom by choosing the day of his enthronement, 19 November, which also happens to be the celebration of Rainier d'Arezzo. In memory of his father, Prince Albert II kept the same date, thus fixing the date of Monaco's National Festival on 19 November.
A few weeks before the celebration, streets, government institutions, offices and shops are decorated with red and white state symbols, and the Marie de Monaco encourages patriotic citizens and residents to hang national colors from their windows and balconies to demonstrate loyalty to the ruling Prince and the state.
On this day, the tradition is that Prince Albert II with his family greets people from the windows of the Palace. The Prince carries out a presentation of medals in the Courtyard of the Palace. And on the main square of the country there is a military parade. Then, in ceremonial costume, he attends a Mass in the memory of his mother, Princess Grace, at the cathedral. All members of the princely family, as well as other officials, are present at the events.