Play "Panic behind the scenes"
September 27

-

December 15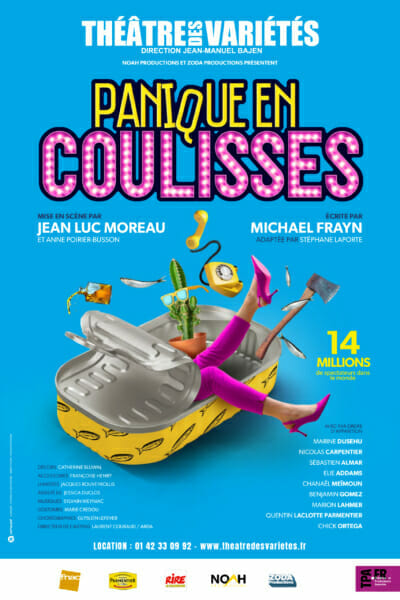 The Play "Panic behind the scenes" is the comedy of the season and can be seen in the Variety Theater from 27 September to 15 December. The play is based on the famous comedy Noises Off by Michael Frain.
14 million viewers around the world have already appreciated this performance.
The production received 11 Tony Award nominations. It is one of the top 10 most performed comedies in the world.
Age of spectators from 7 to 77 y.o.
Joint production of NOAH PRODUCTIONS, ZODA PRODUCTIONS and THEATER DES VARIETES.