The Grand Ball of Monte-Carlo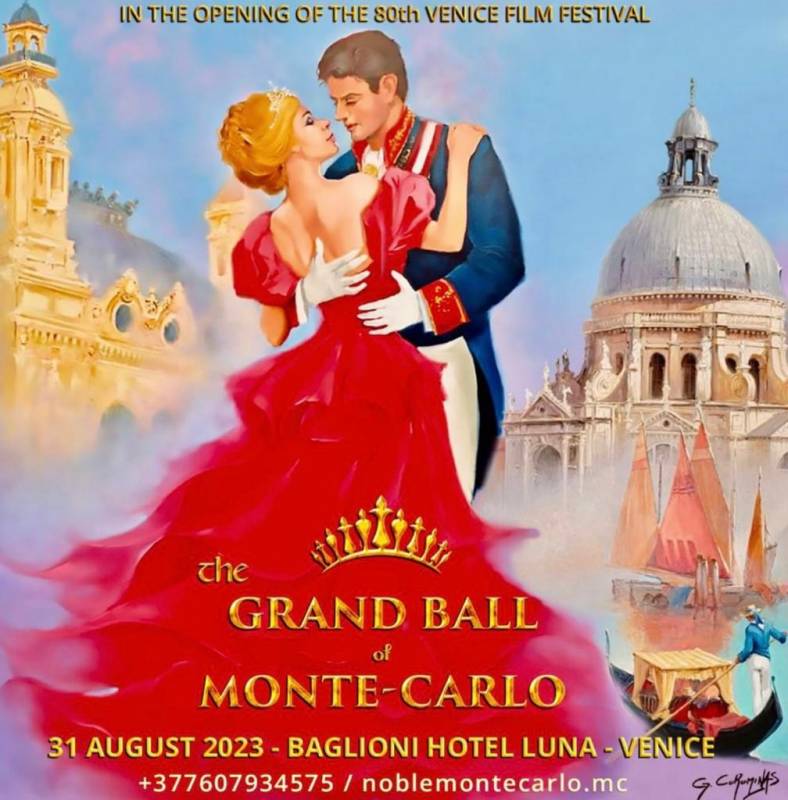 The Grand Ball of Princess and Princesses will be held on August 31st and open the Venice Film Festival 2023 with glorious fanfare and festivities.
With a dedicated event theme "Princes and Princesses", and a tribute to Grace Kelly, the ball is being organized to capture the opening of Venice Film Festival in an opulent and memorable fashion. The venue for the Ball is the uniquely beautiful Baglioni Hotel Luna. Following the evening cocktail, the partygoers will enjoy a lavish gala dinner incorporating international cuisines made by the resident Michelin-starred chef Claudio Sadler, as well as fabulously exciting event including a glamour show and the Ball.
The guest list for the Ball includes world-renowned film actors and actresses who will step off the silver screens and revel in the opulence of Monte-Carlo right in Venice. The Grand Ball of Monte-Carlo promises all the fairy tale charm and enchantment with its "Princes and Princesses" theme. The exclusive Monaco style event has a strict white tie dress code.