The Rallye Père-Fils™
September 18, 2020

-

September 20, 2020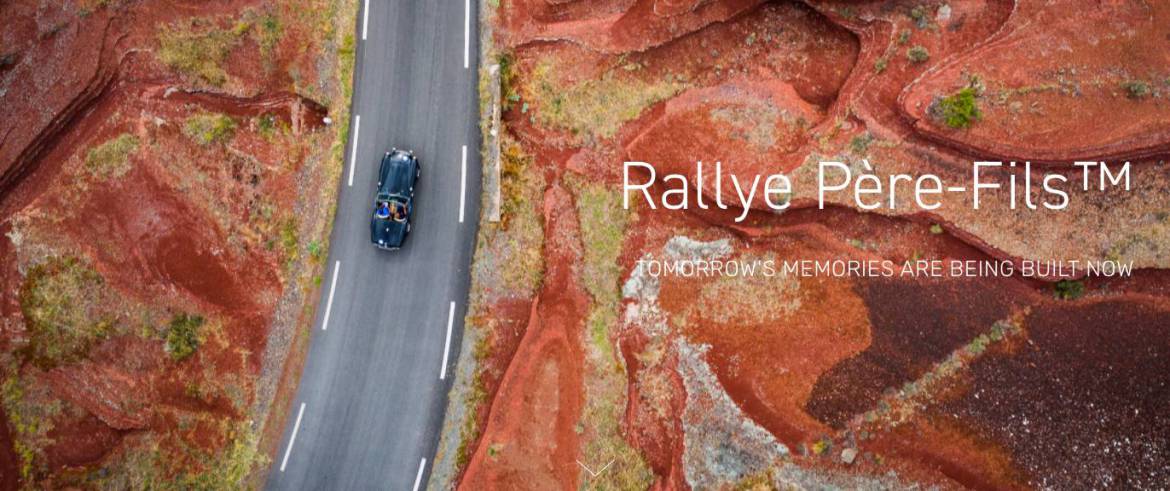 The Rallye Père-Fils™ will take place in Monte-Carlo from 18 to 20 September 2020.
The programme of the Rallye Père-Fils™, the attention to every single detail, the will to surprise, the combination of art de vivre, gastronomy, the thrill of driving, special moments betweenfather and son, and the generational diversity make something so different. As the Rallye Père-Fils™ is a story of transmission, all generations are welcome, talking about pilots and co-pilots but also eligible cars. Beyond many aspects, it is also probably one of the keys that gives its soul to this great event.
The 2020 Rallye Père-FilsTM will take place over three days and will combine the art of living, gluttony, driving pleasure and special moments between father and son. It starts in Monte-Carlo on Friday, September 18 with the first meetings with the other crews, the preparation of the vehicles as well as the aperitif and dinner1 opening the rally. The next day, a very nice route will take participants to the lunch spot and then return to Monte-Carlo at the end of the afternoon. This day will also be sporty since a regularity test will take place on the course! On Sunday, and while the competition will still be active, another stage with extraordinary panoramas will take the teams to the finish line.
Among the 65 crews registered for Rallye Père-Fils™ ️2020, 43 announced to join the event on September 18, including the winning duo of last year with their 1964 AC Cobra.