"The Teacher in a Swimming Costume" in Théâtre des Muses
May 31, 2018

-

June 3, 2018

€17 – €28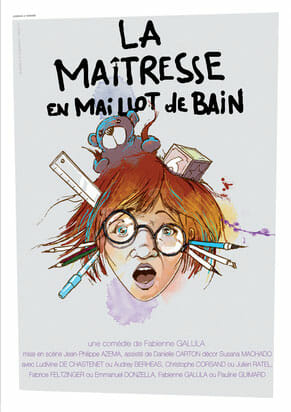 "The Teacher in a Swimming Costume" ("La maîtresse en maillot de bain"), a comedy by Fabienne Galula with Danielle Carton, Christophe Corsand, Fabrice Feltzinger and Pascale Michaud on Thursday 31 May and Friday 1 June, at 8.30 pm, Saturday 2 June, at 9 pm and Sunday, 3 June at 4.30 pm in Théâtre des Muses.
Welcome to the paradise of stickers, comforters and antidepressants! Mandated by the Ministry of National Education, a young psychologist lands in the classroom of a kindergarten. What she will find there is very far from what she imagined …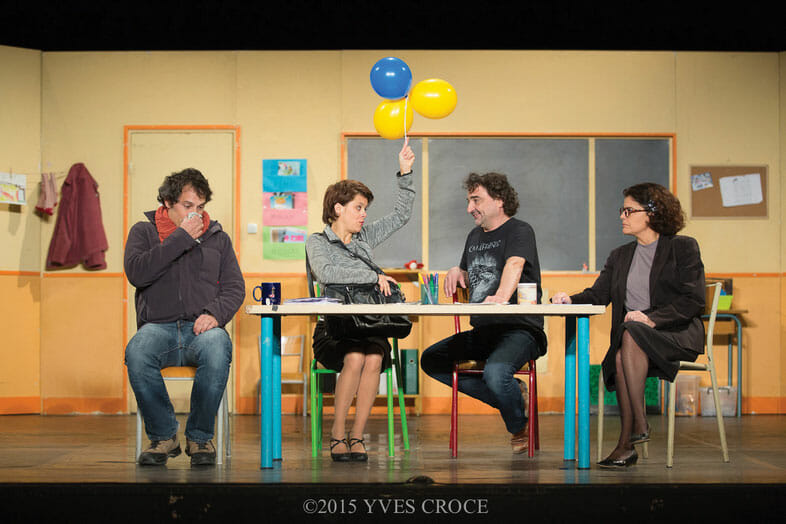 Humane, funny and stimulating, this story about the world of education tells us about our own inner mending, the fear of happiness, and the need to dare despite everything. Tenderness and accuracy of tone make this show terribly true and touching. The dialogues are striking, lively and without any vulgarity. We go out there wondering since when we had not laughed so much in cascades and with such good heart. We will not tell it to too small children.
Tickets are between 17 and 28 euros.