Vassilissa in Théâtre des Muses
January 11

-

January 16

€15,99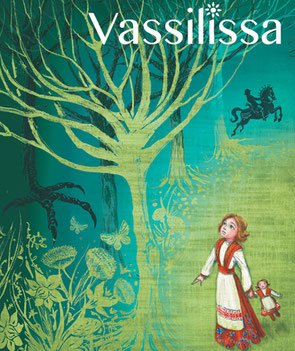 A play for kids "Vassilissa" will be on stage of Théâtre des Muses on Wednesday 11 at 4.30 p.m., Saturday 14 at 2.30 p.m. and 4.30 p.m. and Sunday 15 at 11.00 a.m. with possible additional performance on Sunday 15 at 2:30 p.m.
A little girl, Vassilissa, accompanied by her magic doll, is sent by her stepmother to look for fire in the forest, at Baba-Yaga, a terrible witch.
To bring back the fire, she will have to accomplish the tasks and trials imposed on her by Baba-Yaga. Will she succeed?
Evolving in a setting inspired by pop-up books, an actress alone on stage interprets all the characters from the famous Russian tale, "Vassilisa the Very Beautiful". In a musical atmosphere reminiscent of Russia, Vassilissa and her doll will live an adventure full of surprises and twists.