Travel Club
Les Baux-de-Provence: Prince Jacques' beautiful marquisate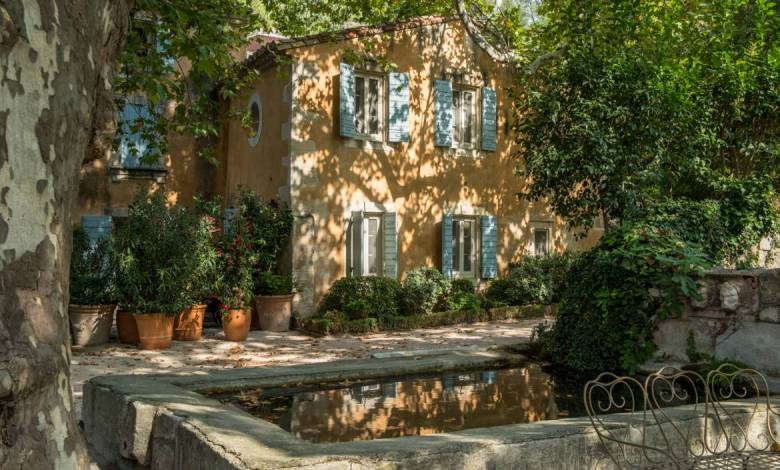 This is one of the most beautiful French villages, perched on a rocky outcrop in the heart of the Alpilles. The fiefdom was granted to Prince Honoré II Grimaldi of Monaco by the French King Louis XIII in 1641. The Treaty of Péronne put an end to the Spanish protectorate over Monaco. This was a way for France to thank the Principality for its contribution during the Thirty Years' War. In recent times the young Prince Jacques became Marquis des Baux at birth, succeeding his father the Sovereign Prince.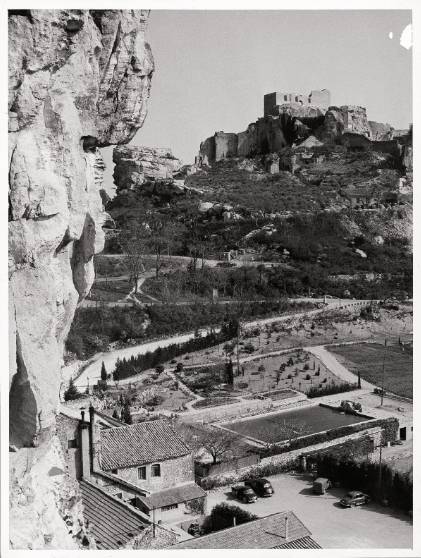 Your visit to Les Baux-de-Provence naturally starts at the Prince Rainier III Square, nestled in the heart of the village. It was officially opened by His Serene Highness Albert II, then Marquis of Baux-de-Provence, ten years ago. Enjoy its breathtaking view of the old stone houses and the dominating tormented silhouette of the medieval castle. Truly magical!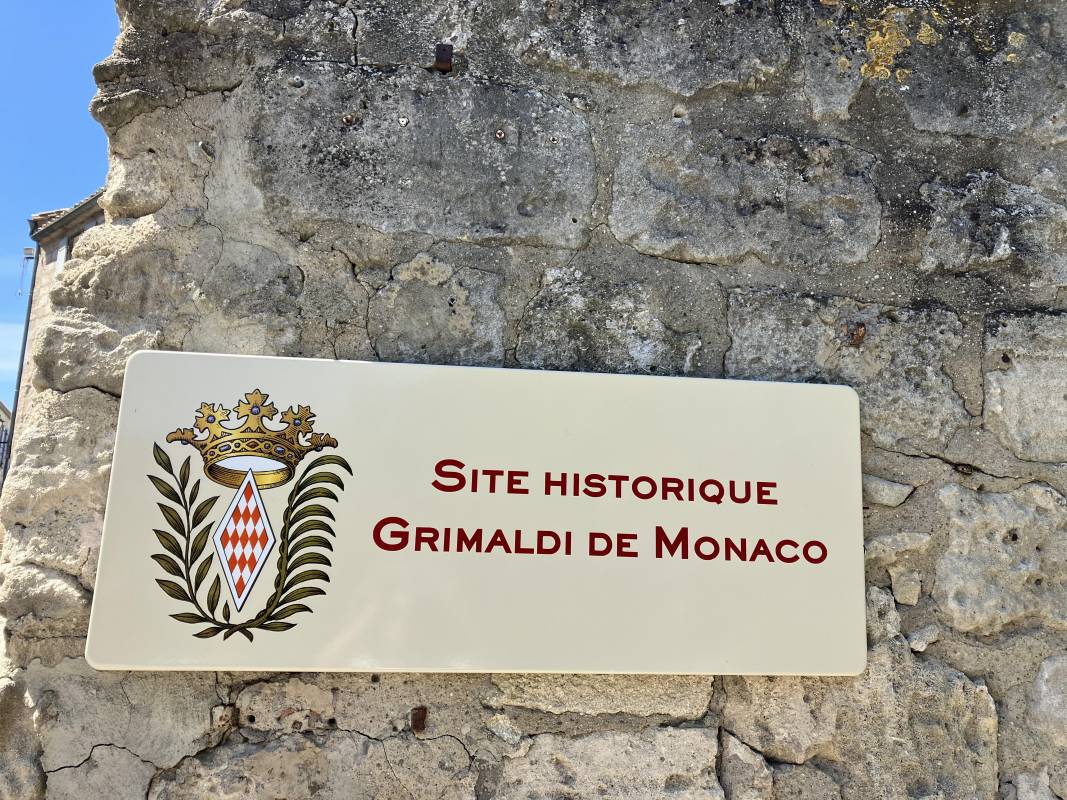 This mysterious town attracts visitors from the entire world like no other. Venture into its alleys, climb to the citadel, explore the vast spaces overlooking olive tree groves and vineyards, and its ruins witnessing a tumultuous past.
All this in a luscious green setting, truly making Les Baux-de-Provence the jewel of the Alpilles.
Baumanière: a prestigious brand and an exceptional estate
On top of its beauty and luxurious services, a natural elegance emanates from its walls and gardens. The "Baumanière spirit" is radiated entertainingly by a large team, cheerfully, but firmly led by its master, Jean-André Charial. The grandfather of this passionate owner, mayor of Les Baux back then, fell in love with this immense property and acquired it in 1945. A fabulous destiny then awaited it. And in 1974 the property became a beautiful "Relais et Châteaux".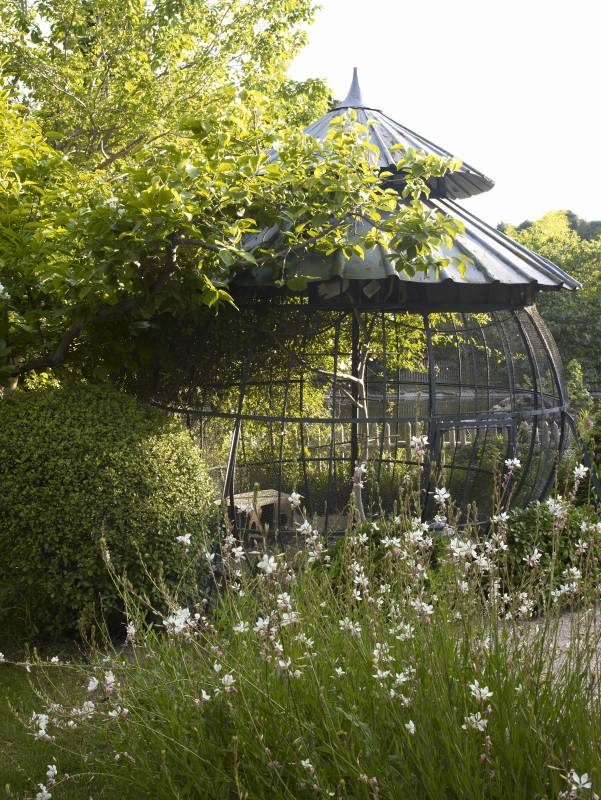 Crowned heads, Heads of State, artists, singers and actors… Baumanière's guestbook is in no way short of fun facts. Her Majesty, the Queen of England, stayed here in the 1970s, US President Truman swam in one of its first pools, Princess Grace came to visit the place with the young Prince Albert just a few days before she passed away in 1982. More recently, President Obama also stopped by for a moment of relaxation…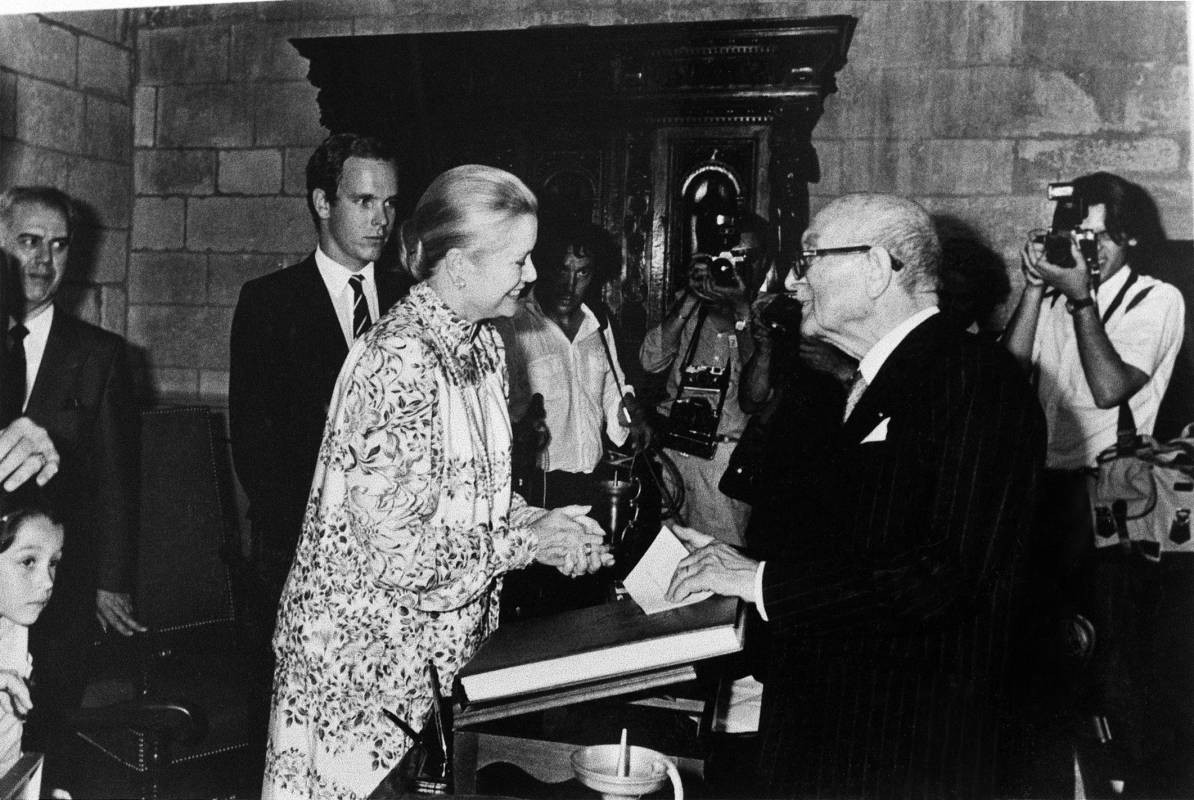 Among its many regulars are Vincent Lindon, Daniel Auteuil, Pierre Arditi, Charlotte Gainsbourg and Yvan Attal, Jean Reno, Paul McCartney, Bono, etc… They all fell under the spell of this vast domain with its enchanted gardens and welcoming buildings. Each house has its own style and each room its own character. Geneviève Charial literally hunts for its paintings, furniture and trinkets to create this kind of atmosphere.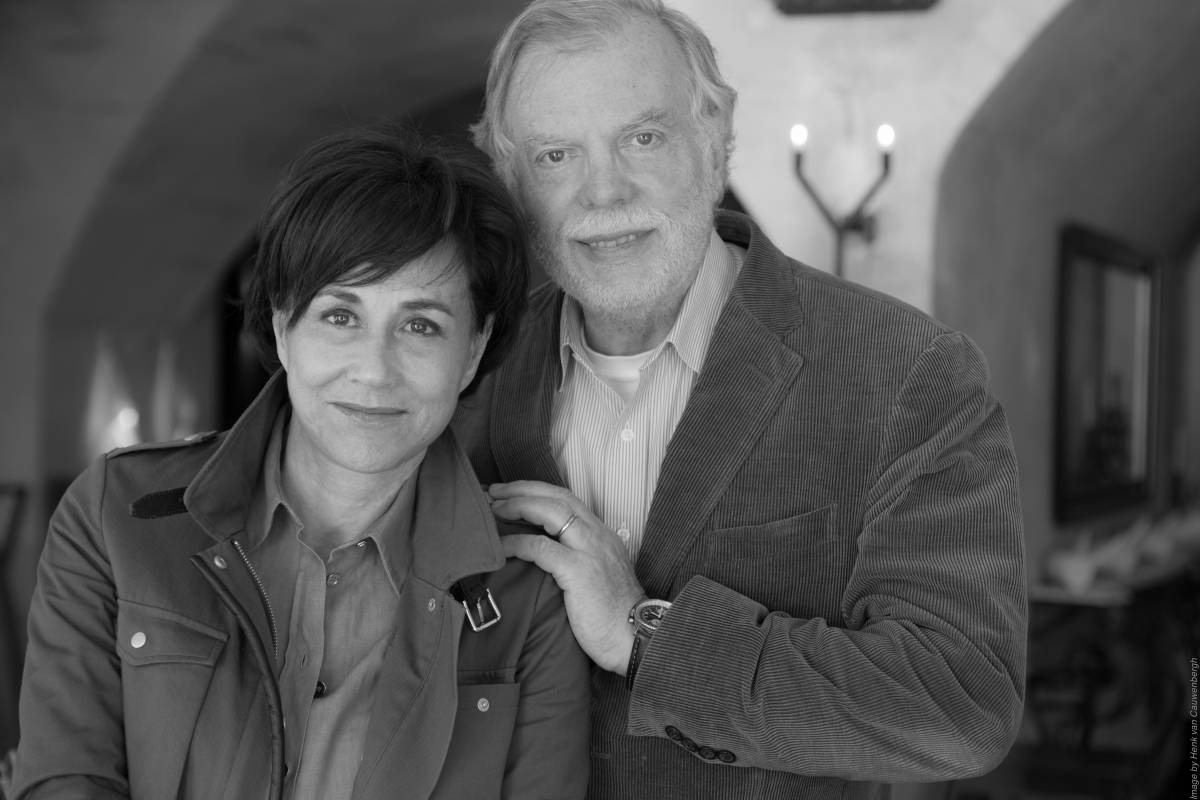 The spa, hosted by a small house entirely dedicated to well-being, opens onto the gardens. Pamper yourself with its treatments and relax in the heart of this generous, carefully maintained nature. Your only problem is going away. You'd struggle to leave a place which so resembles Paradise that the beautiful words of the poet Baudelaire come to mind: "everything is order and beauty, luxury, calm and pleasure". This explains why the number of its regulars is increasingly growing.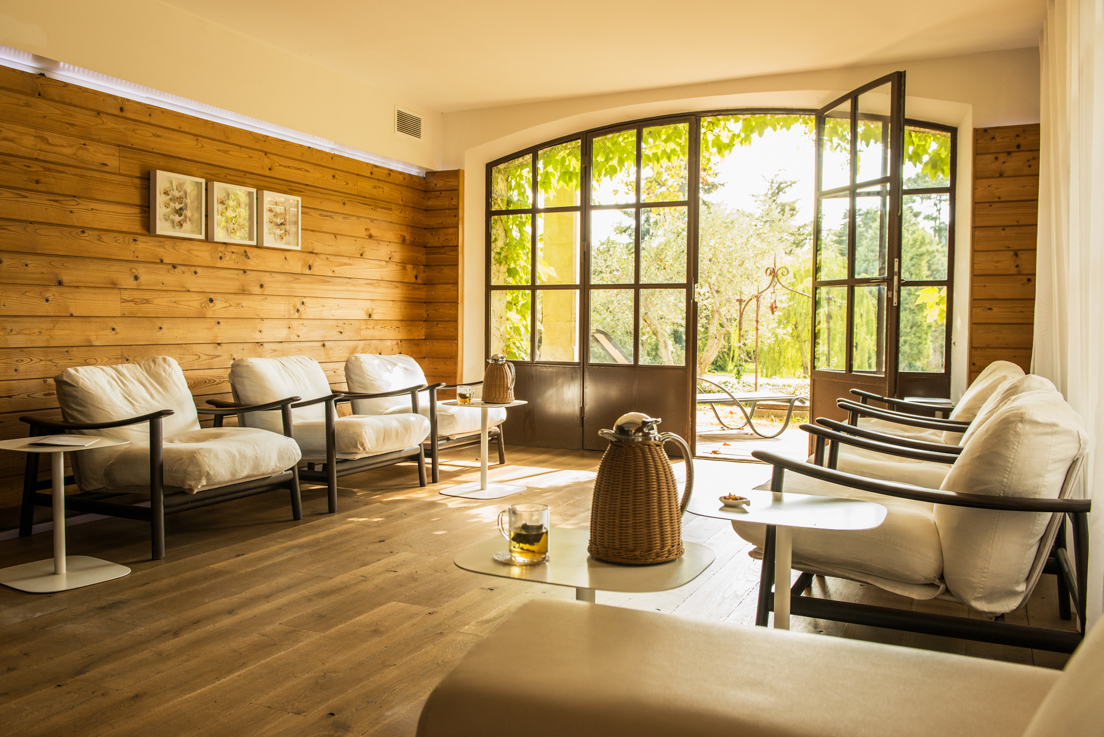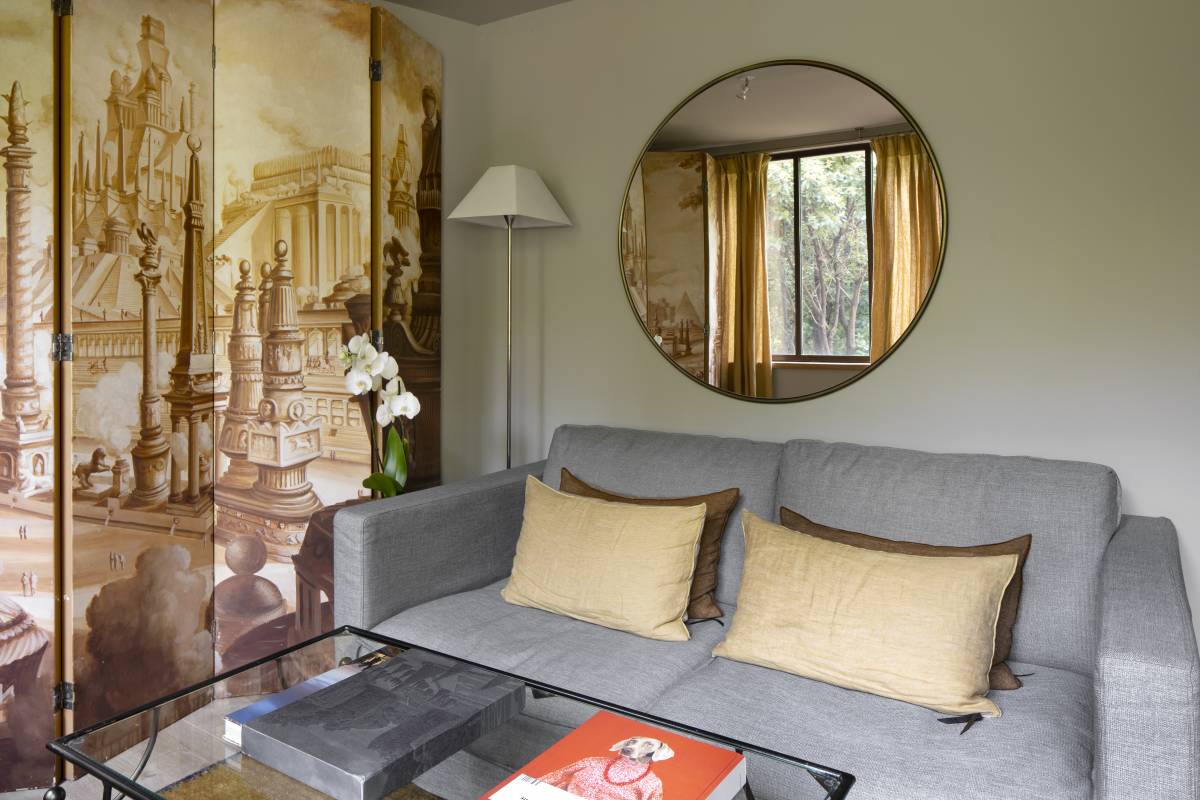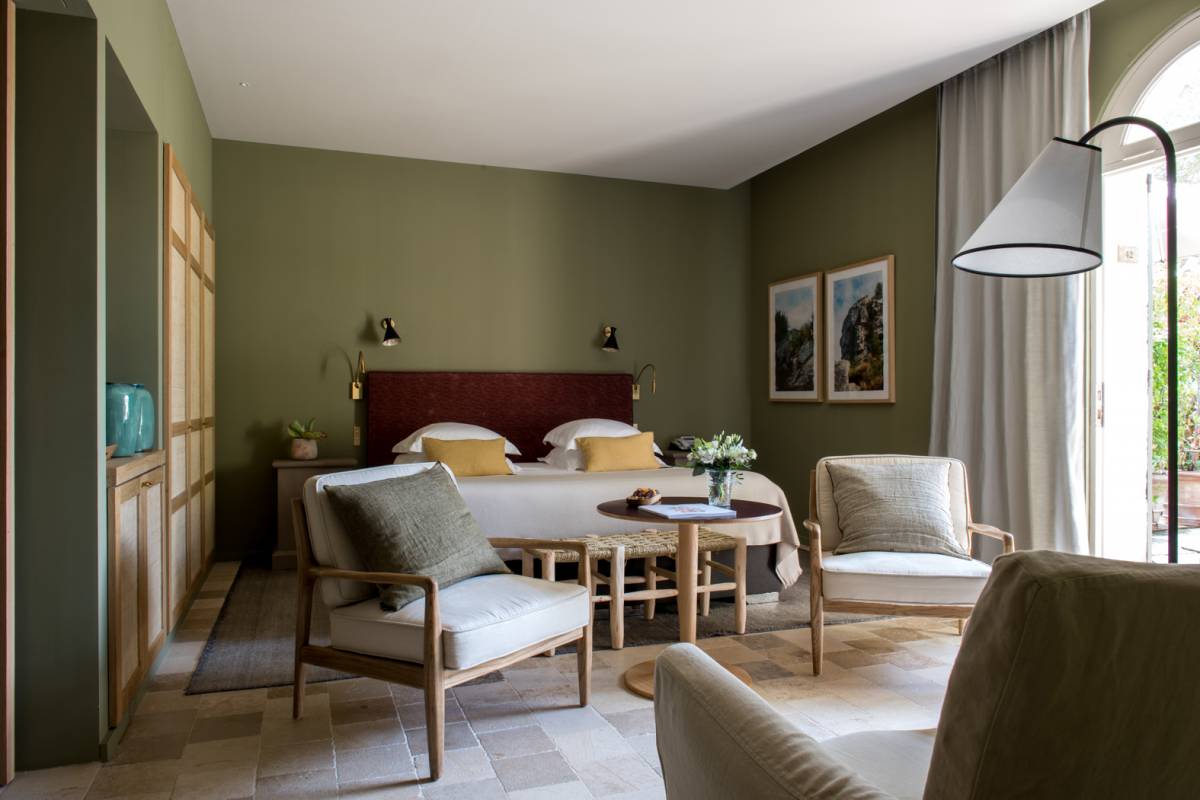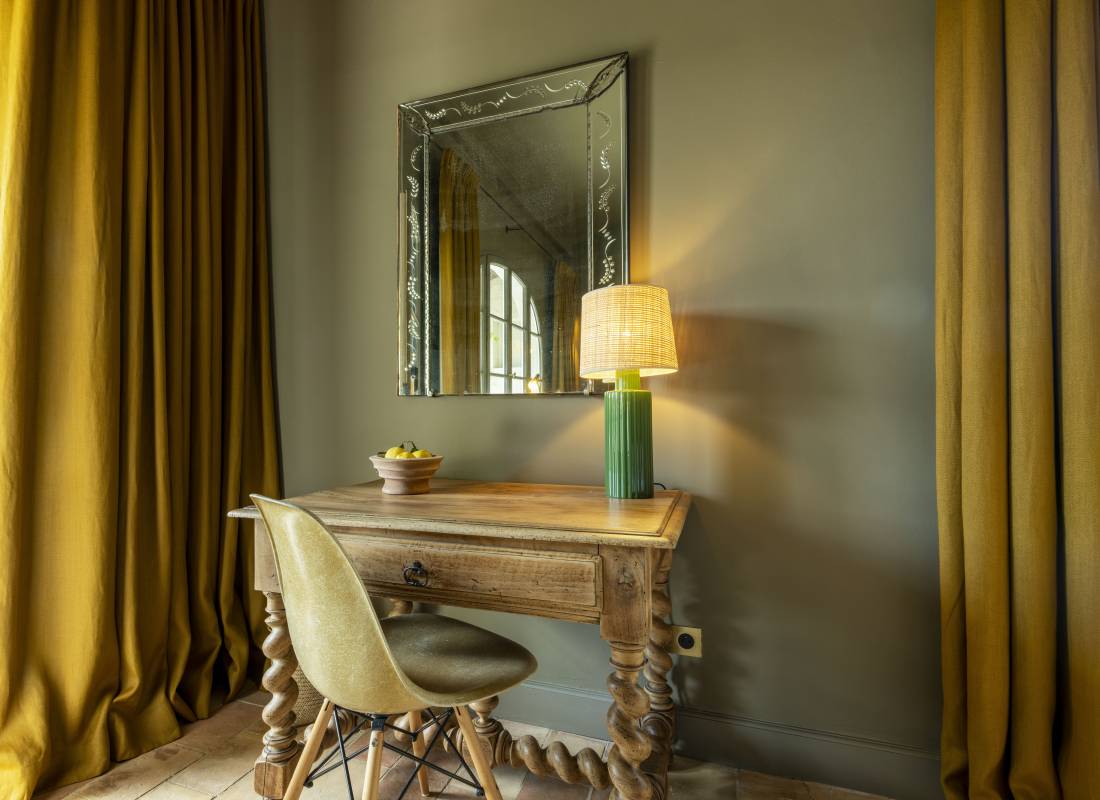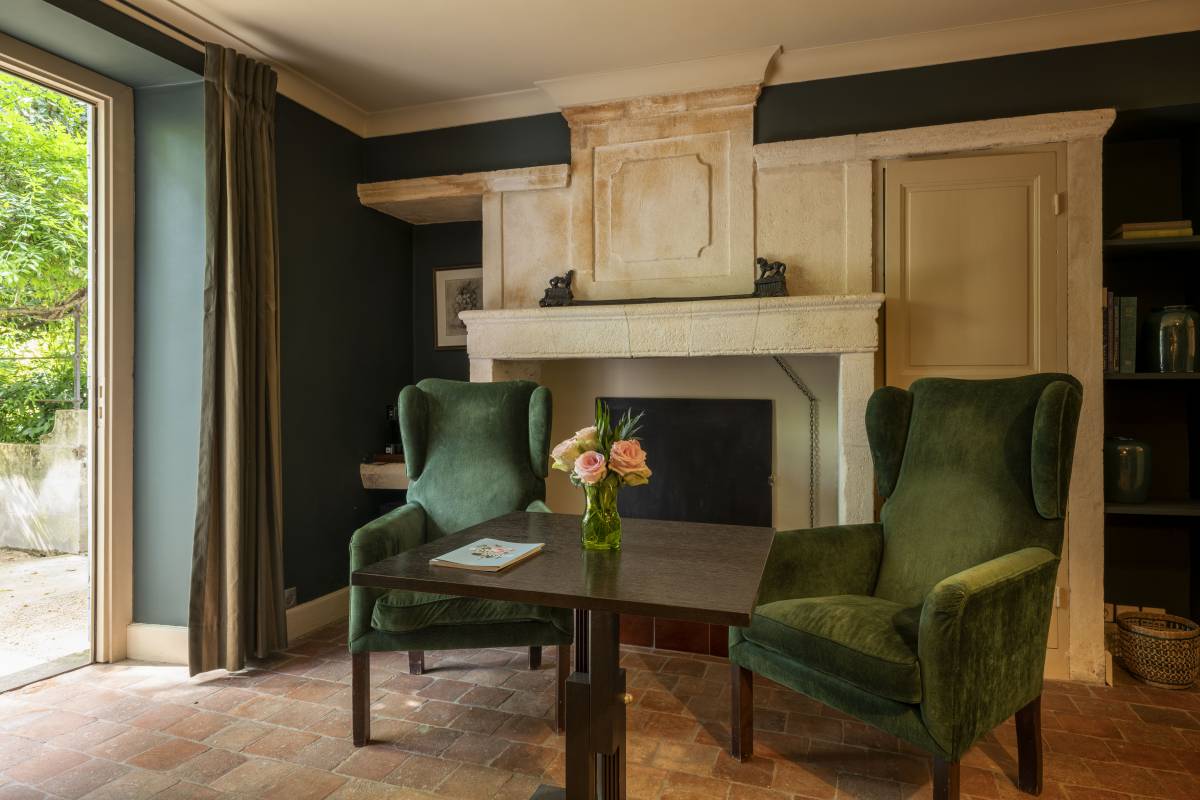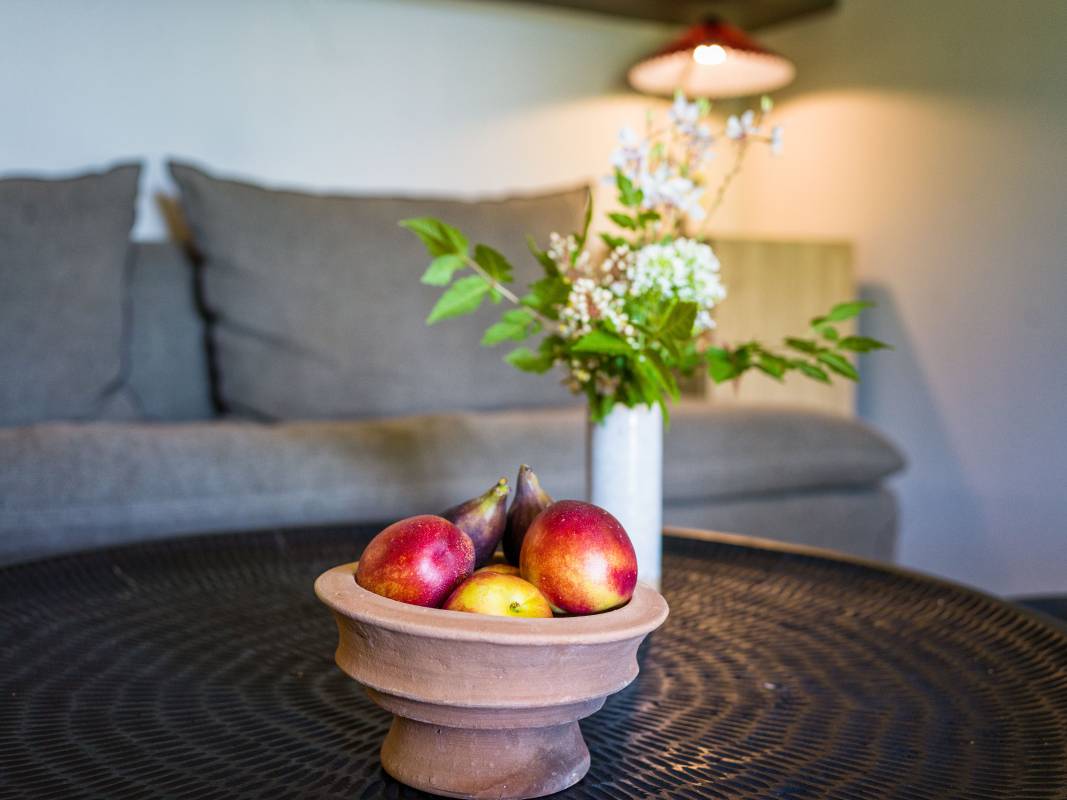 Top gastronomy by the three-star chef Glenn Viel
"L' Oustau de Baumanière" is part of a very exclusive, three Michelin stars club. This historic establishment, a true reference in terms of French haute cuisine, is known throughout the world. Haloed with its three stars in 1954, Jean-André Charial's restaurant had lost one of them in 1990. Thirty years later, however, it got it back thanks to the talent and creativity of its new "boss" Glenn Viel.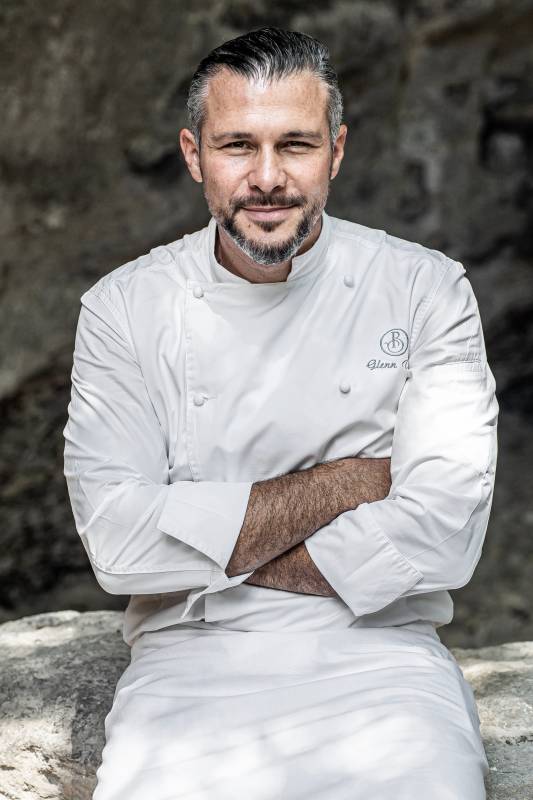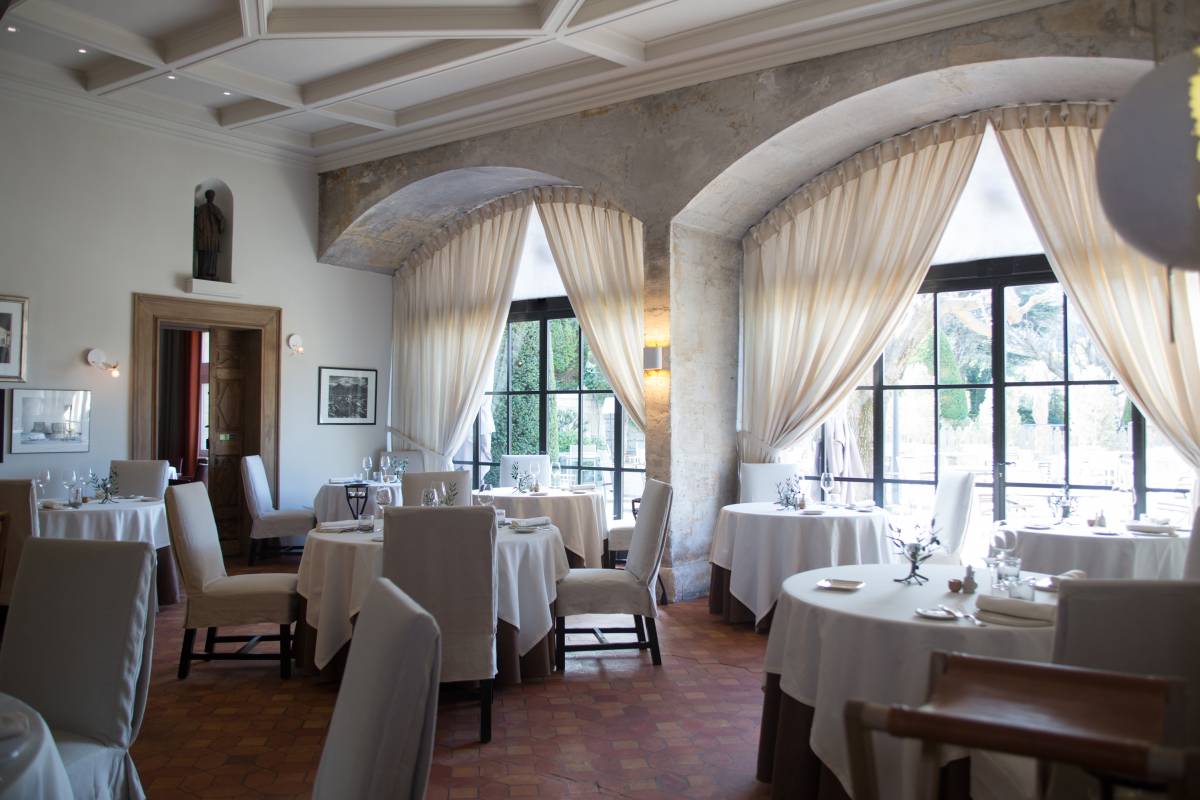 Following an aperitif on the terrace, in a truly idyllic setting, a real feast of flavours will make our taste buds rejoice. Each plate is nothing short of a watercolour, with its amazingly neat aesthetics. Each dish is a surprise, enchanting both our palate and mind. The excellence is so overwhelming, it feels like you are partaking in art.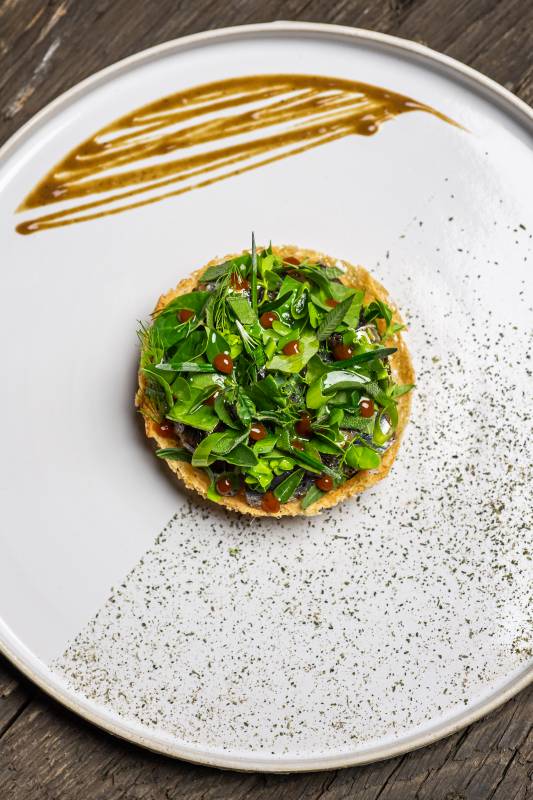 Committed to sustainability, the young chef has created an organic vegetable garden, beehives and an educational farm around this legendary place… Better still, he replaced salt with his signature "seasoning pebbles", bringing together celery, mushrooms or langoustines.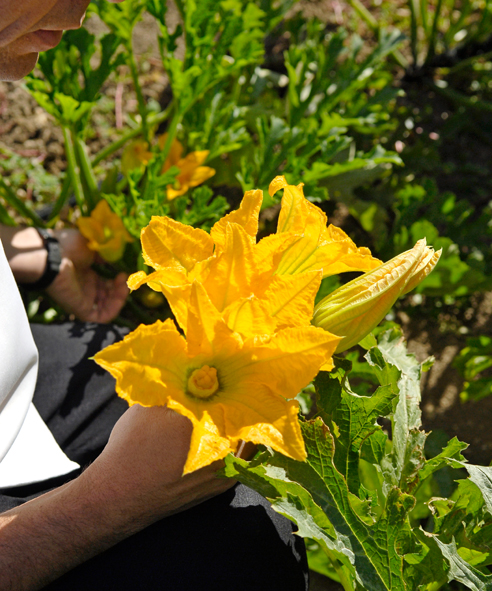 Made famous by his outstanding performance in the "Top Chef" culinary show, Glenn Viel has revisited many of its menu's great classics whilst bringing a touch of audacity and fantasy. Respectful of tradition and nature, making the most of both, the native Breton gives full reign to his creativity. Get ready for a firework of colours, emotions and sensations in a perfectly authentic spirit.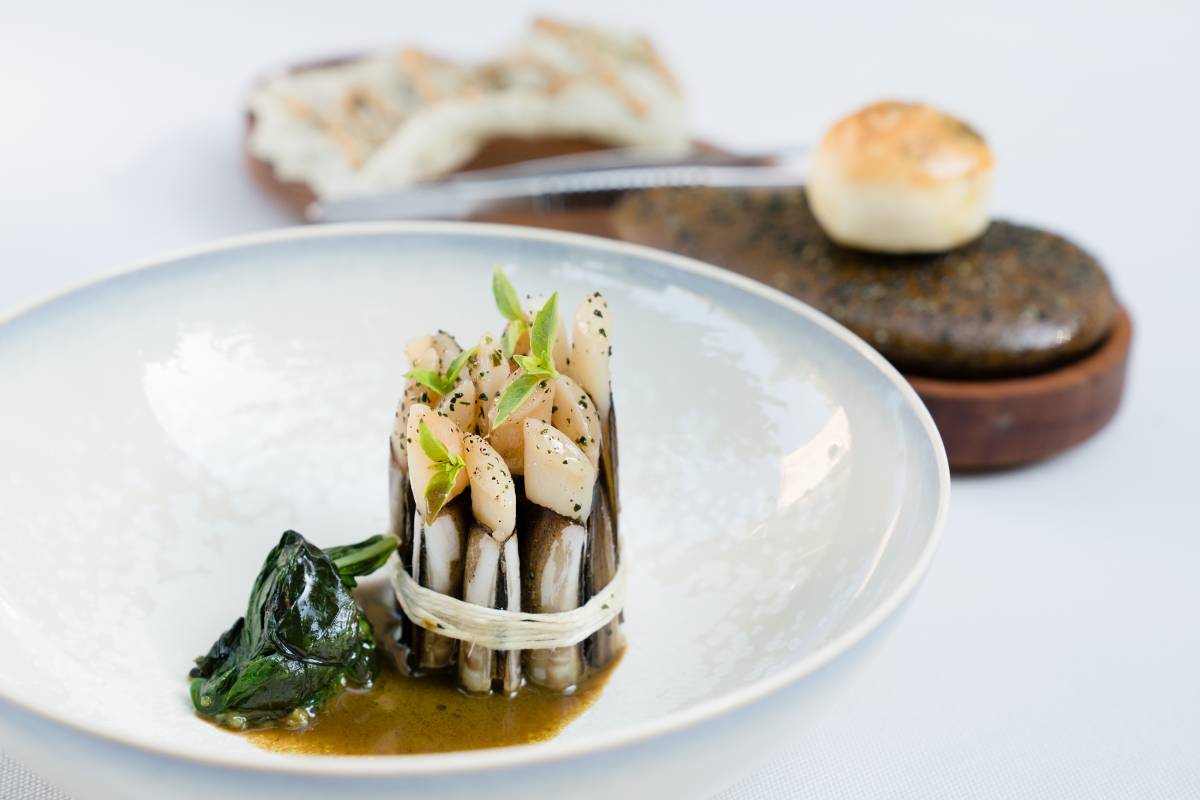 To complement this feast, the owner's wines, quite naturally called "L'Affectif", bring out both sweet and robust Provençal tones. Jean-André Charial has become a winemaker on a bit of a whim. Passionate about food and wine pairings, he cultivates his vines in the spirit of biodynamics. His wines have a character, sunny and generous, just like himself. And just like this vast property.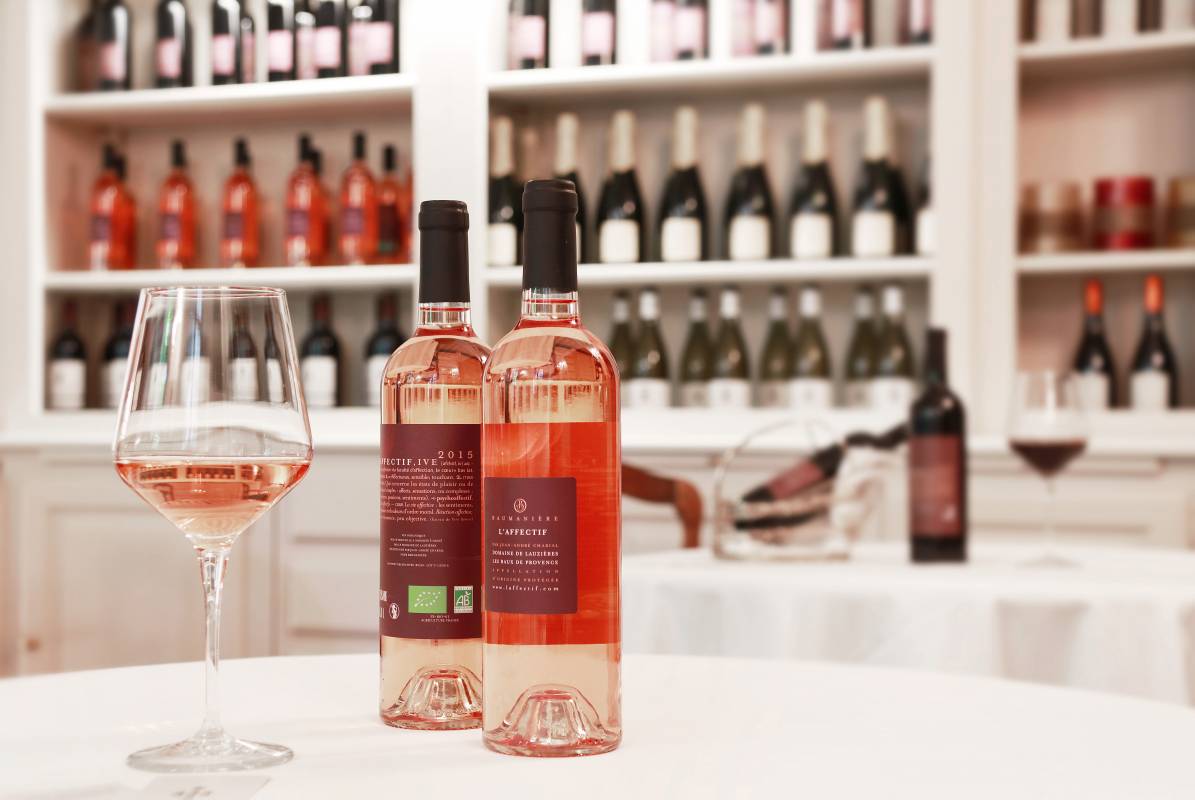 "La Cabro d'Or", a refined restaurant in the shade of flowering trees
Its refined Provencal cuisine prides itself on young vegetables from its own garden. Baumanière's second restaurant, "La Cabro d'Or", reflects its purest spirit of luxury and authenticity. The savoury freshness of "mackerel confit with crunchy fennel and sudachi sour apple" is unforgettable. Same goes for the melting taste of "A la plancha bluefin tuna, sour rhubarb with chutney, flame-roasted strawberries". Two little wonders indeed.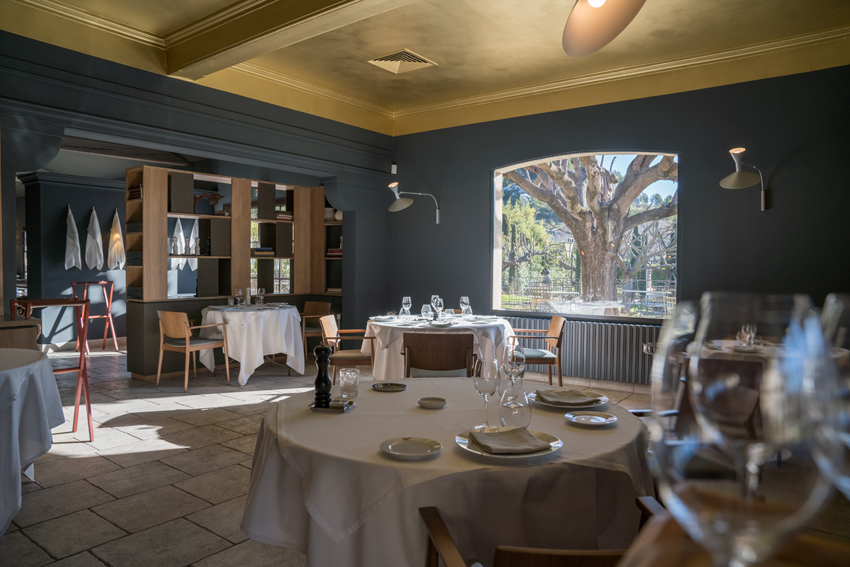 Meat lovers will enjoy the slowly-cooked confit, caramelized veal breast or a rack of lamb with its garden thyme. As for the artisanal Vongole-style linguine, it's the favourite of the restaurant's regular, the actor Djamel Debbouze… A lunch in the shade of the mulberry trees, accompanied by the cicadas and lapping fountains in the background…Enjoy this privileged moment, far from the tumult and out of time. Bucolic and romantic in the utmost sense, this restaurant delights aesthetes and gourmets alike. Its chef Michel Hulin, totally smitten by the Alpilles wild nature, favours local producers, paying homage to the terroir. Playing with a wide range of condiments, citrus juices, confits, aromatic herbs, he composes dishes in perfect harmony with this enchanting setting.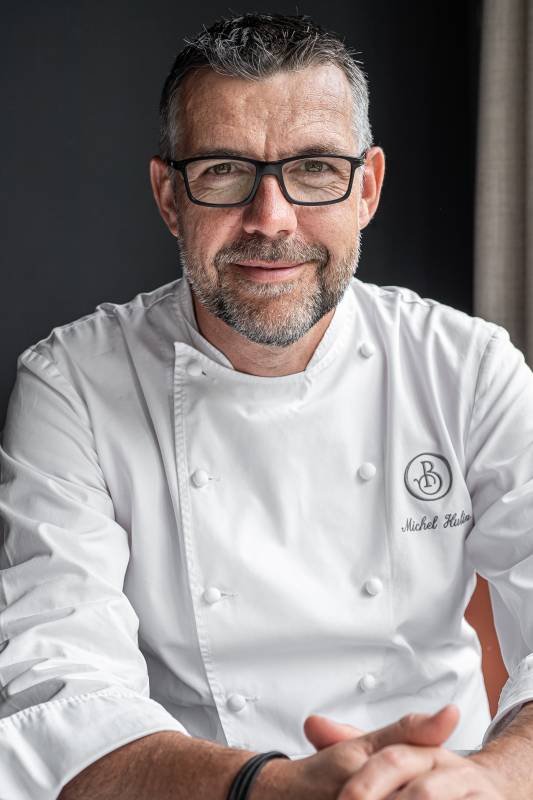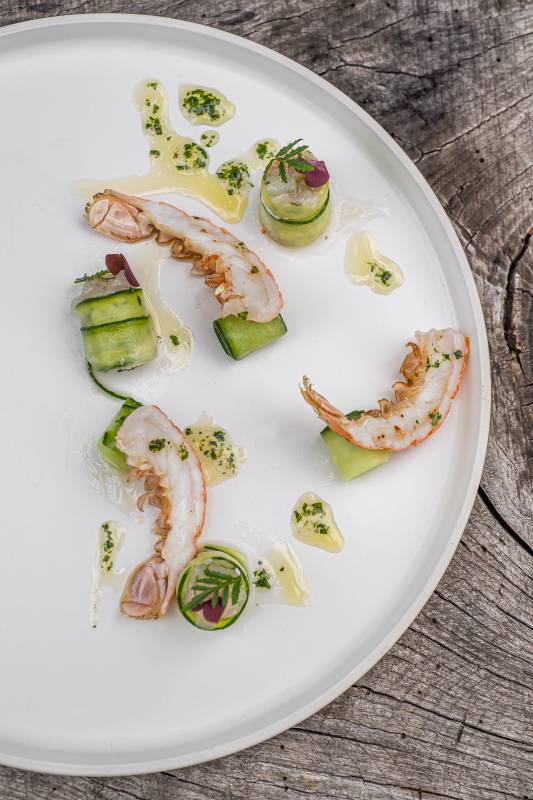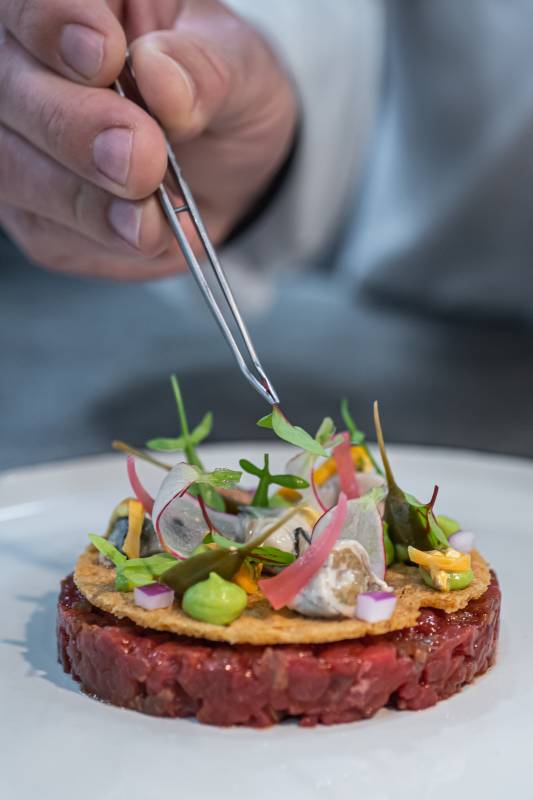 Whether before or after the meal, stroll through the calm of its park, enjoy the freshness of its three swimming pools or treat youself and your well-being to a pit-stop at the spa, with its sensory and relaxing aquatic course.
Les Baux Baumanière
D27, Les Baux-de-Provence
Tel (+33)4 9054 3307

---
"Carrières de Lumières" make the limestone vibrate
A breathtaking experience indeed. Take a fantastic journey into these white limestone quarries. This is a legendary place where Jean Cocteau filmed his "Orpheus Testament" in 1959. These days its 14-metre-high stone walls are animated by multimedia projections. Each year it pays tribute to one or several artists. Bosch and Brueghel, Chagall, Cézanne, Van Gogh, Monet…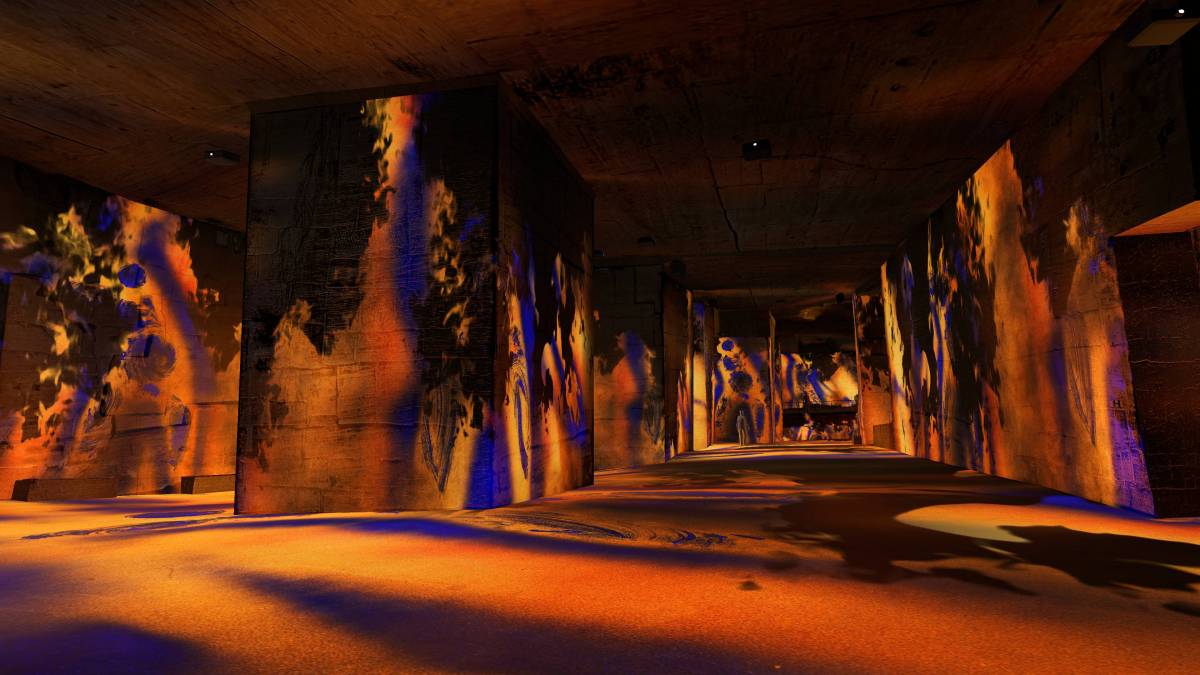 A genuine cathedral of images, immerses us in a surreal world. This year this fabulous journey will bring us to explore "Venice, the Serenissima". The artistic creation by Gianfranco Iannuzzi will take us through the palaces, museums and festivals of this magical city.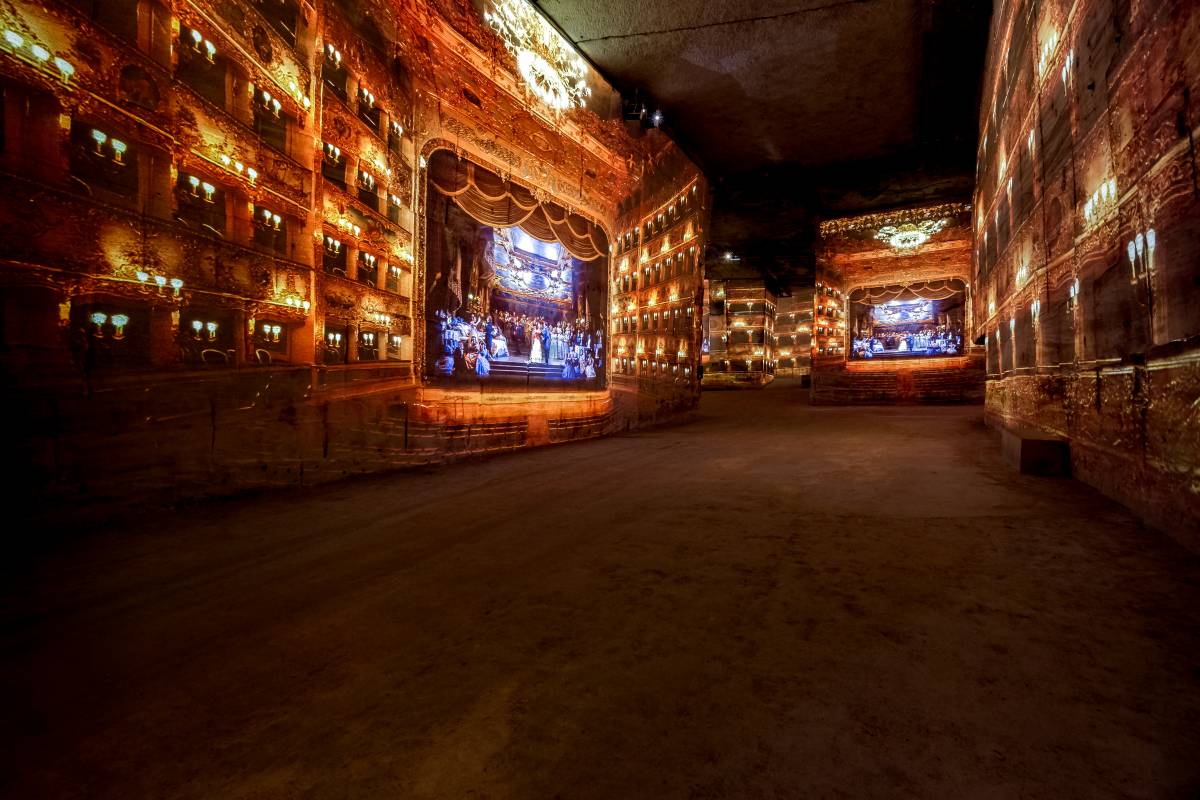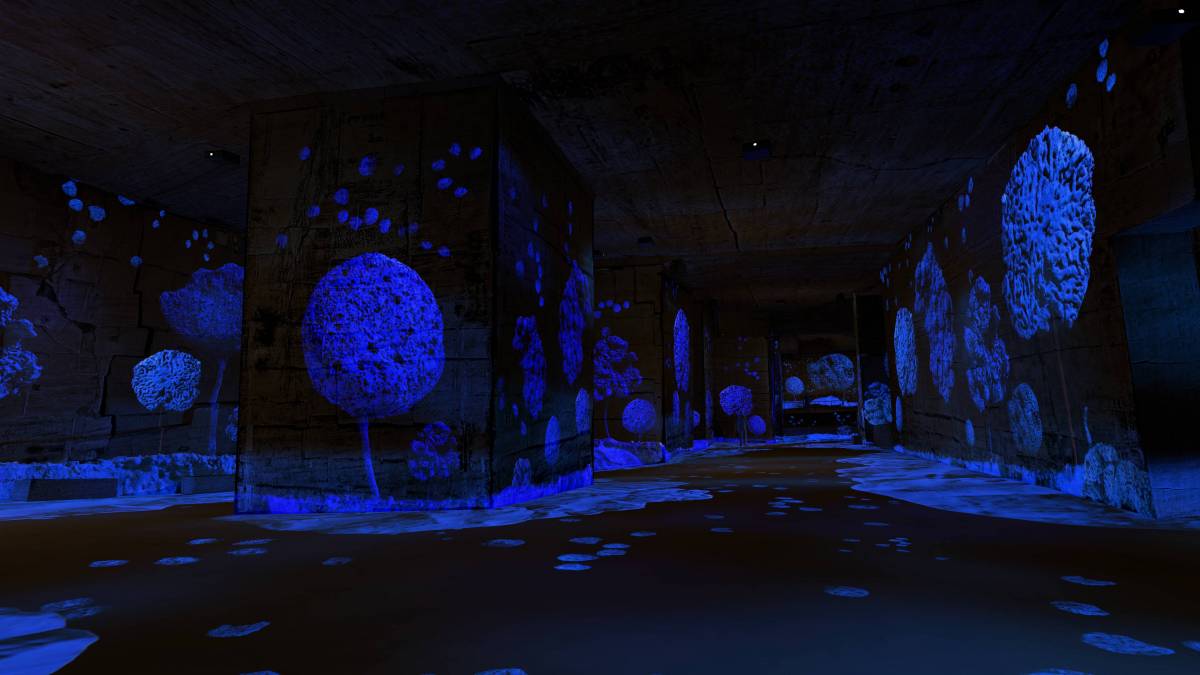 Another homage is that to Yves Klein, drowning us in his blue magic, recounting the path of this unclassifiable artist, so emblematic to the School of Nice.
A visit not to be missed during your stay in Les Baux-de-Provence.
---
Saint-Rémy-de-Provence: the Princess' choice
The Alpilles little capital, just ten kilometres away from Les Baux, has been connected to the Principality since the Treaty of Péronne. Just like his ancestors, Prince Albert inherited the seigneury of Saint-Rémy, a title now passed on to the young Prince Jacques. In 1990, Princess Caroline had settled in this heavenly corner of Provence with her children to grieve the passing away of her husband, Stefano Casiraghi.  And in 2019 Charlotte Casiraghi, Princess Caroline's daughter, and Dimitri Rassam celebrated their marriage in St-Rémy de Provence.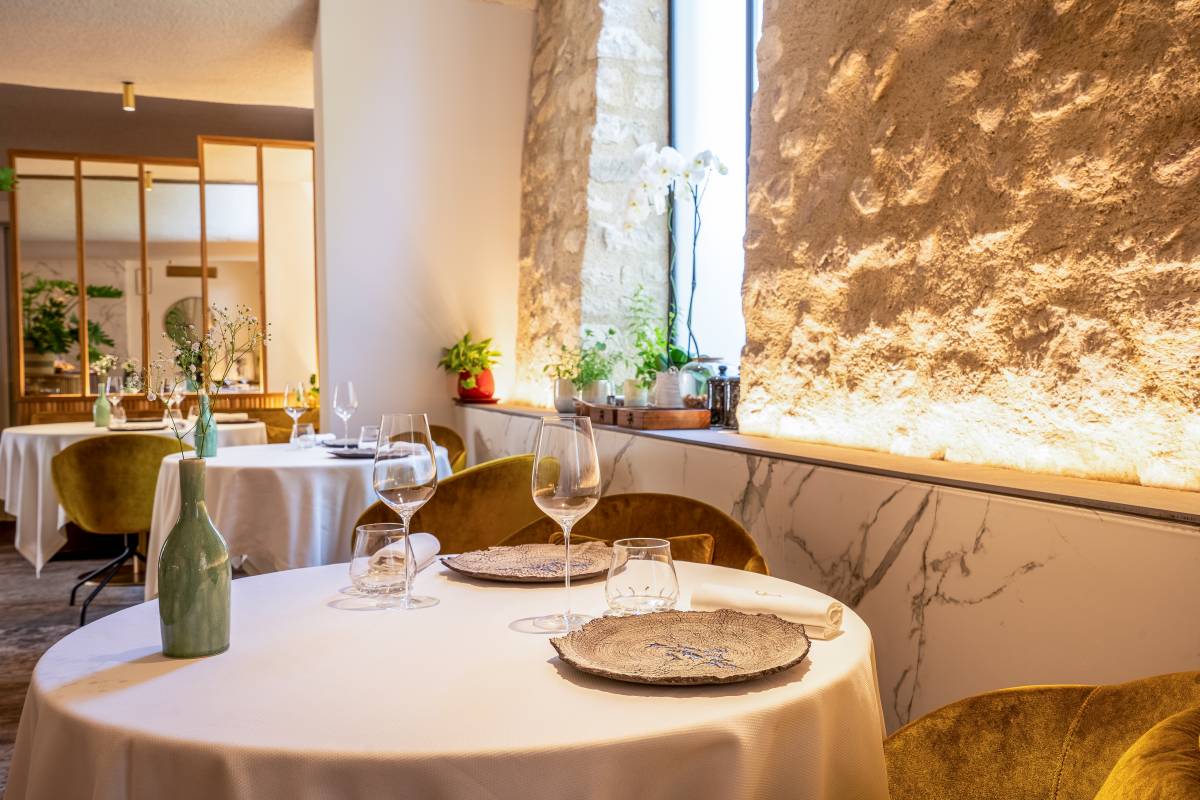 Thanks to its prestigious past, St-Rémy invariably attracts a number of visitors. Just think of its green valleys, small lake bordered by aromatic plants, Roman ruins of amazing beauty, old fountains and superb restored houses… This small town has an undeniable charm in a totally privileged environment.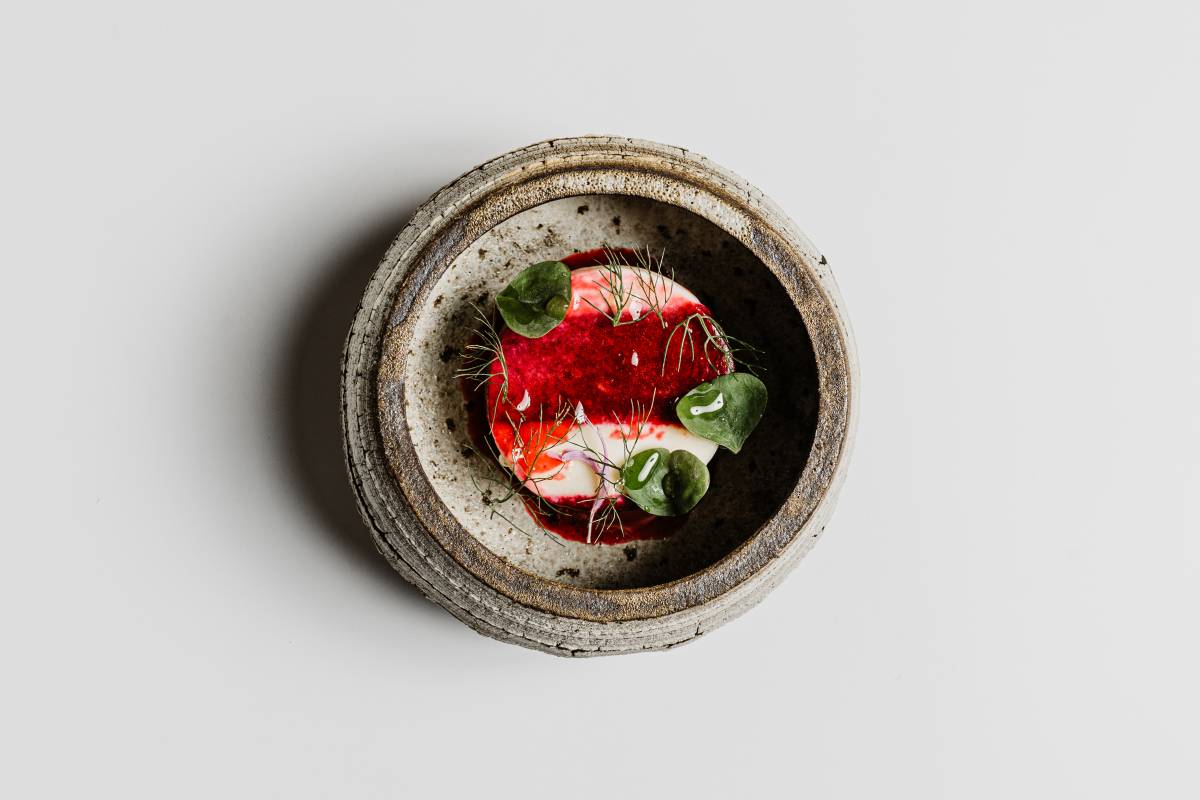 "Auberge de la Reine Jeanne": a real gem
If you are visiting St-Rémy, do stop by at "Auberge de la Reine Jeanne", right in the heart of the old town. This is a true haven of peace with parasols dancing in the wind and an essential stopover for all gourmets. Its little fairy god-mother Fanny Rey, made famous by the "Top Chef" show, is treating us to wonderfully tasty cuisine from the local market. The restaurant crowned with a Michelin star in 2017 is beautifully showcasing the Alpilles produce.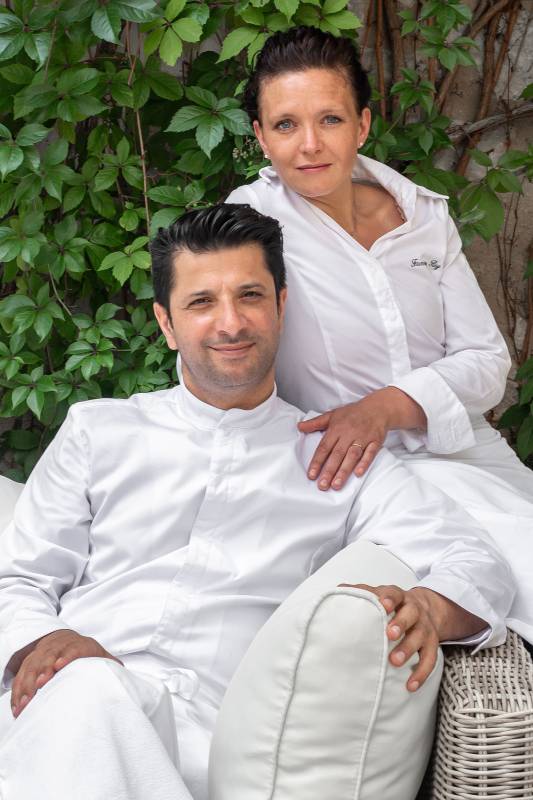 "I fell in love with this land, its colours, its scents. My cuisine with its Provençal, Mediterranean notes has a tasty smell of the south… Inspiration comes daily, during a walk, or a meeting. The green tomato inspires me a lot with its bit of acidity. I cook it stuffed with basil, seaweed and lemon peel. The fish has to be freshly caught and abundant. We are being very attentive to its reproduction. This sustainable approach is vital so that future generations may hope to eat properly".
Originally from Burgundy, Fanny Rey believes in "doing the most beautiful job in the world". She has abandoned butter for olive oil and favours vegetables from her own garden. The menu evolves with the young sprouts. "Here in Provence, we don't have four seasons but ten! We have to wait for the products that the earth is offering for our new creations. It is nature that makes the menu!"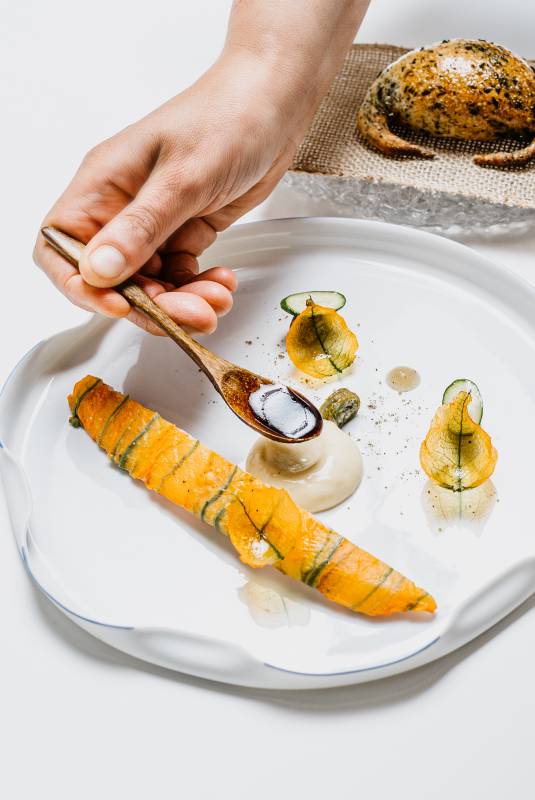 Her companion, Jonathan Wahid, emeritus pastry chef and former French dessert champion, also does wonders when it comes to desserts. As for the wines, the cellar obviously has some great Burgundies and southern wines in perfect harmony with this very sunny cuisine.
La Reine Jeanne
12, Boulevard Mirabeau
Saint-Rémy-de-Provence