Latest news
Dismantling the Guy Lartigue Fountain in Larvotto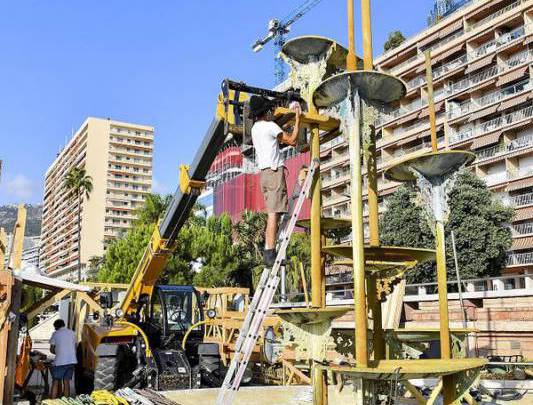 As part of the Larvotto improvement work, the New National Museum of Monaco is undertaking a large-scale conservation and restoration project, which involves moving nine outdoor sculptures.
These works include a fountain by Guy Lartigue, entitled "Homage to Princess Grace" (1969), from the NMNM's collections, which is currently being dismantled.
The work, carried out by the artist's son, Brice Lartigue, began in June 2019.  This week, the large water columns are being cut up and removed.  They will be packed into crates and transported to a specialised restoration workshop.
"Homage to Princess Grace" will be completely restored, with a view to reinstalling it in the Principality in the future.
Source: gouv.mc