Latest news
Fighting Cigarette Pollution with New "Monaco Zéro Mégot"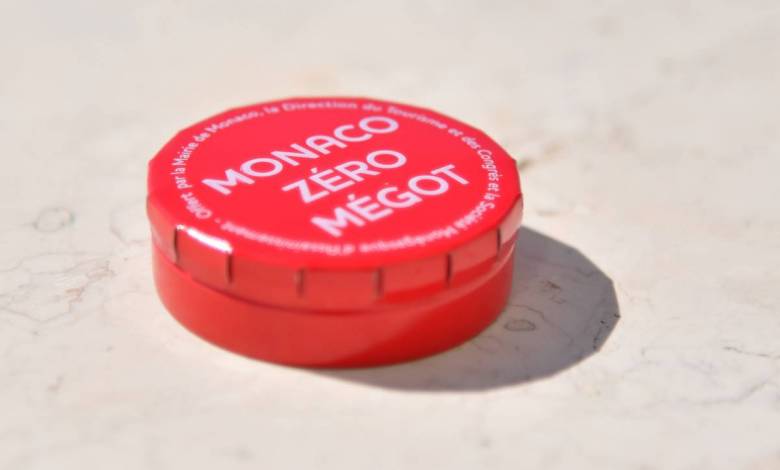 Monaco is cracking down on litter with the yearly "ZéroMégot" campaign, aimed at stopping cigarette butts from being tossed in public spaces. A brand new format has been adopted for this year's operation with the decision from the Prince's Government to make Monaco's beaches non-smoking areas during the summer season. Ashtrays will no longer be self-service at cigarette distributors on the Larvotto and Solarium beaches.
Monaco City Hall joined forces with the Société Monégasque d'Assainissement (SMA) and the Tourism and Congress Department (DTC) in order to educate residents and tourists and fight against environmental pollution. Teams from the SMA and hosts and hostesses from the DTC will take turns distributing new ashtrays in special smoking areas on the Larvotto promenade with the aim of carrying out a campaign of awareness about the harmful effects of cigarette butts, as well as other waste, that pollutes the seas and sparks a need to protect the marine environment.
In addition, pocket ashtrays will be available for the public at Larvotto shops, in several DTC information kiosks as well as at municipal sites open to the public (Media library, Stade Nautique Rainier III, and more).
Through this new operation, which extends beyond beaches to the entirety of the Principality, City Hall and its partners wish to educate the population more broadly on the need to keep our city clean and to continue to inform the public about the impact of cigarette butts on the city's environment.
"Écomégot" terminals, for the safe disposal of cigarette butts, are currently in various locations throughout Monaco: La Condamine Market, Espace Léo Ferré, City Hall building, BosioPavilion, Monaco Media Library (Regional Fund, José NotariVideo and Sound Library, Louis Notari Library) and Stade Nautique Rainier III.