Latest news
Gaming in Monte Carlo: Everything You Need To Know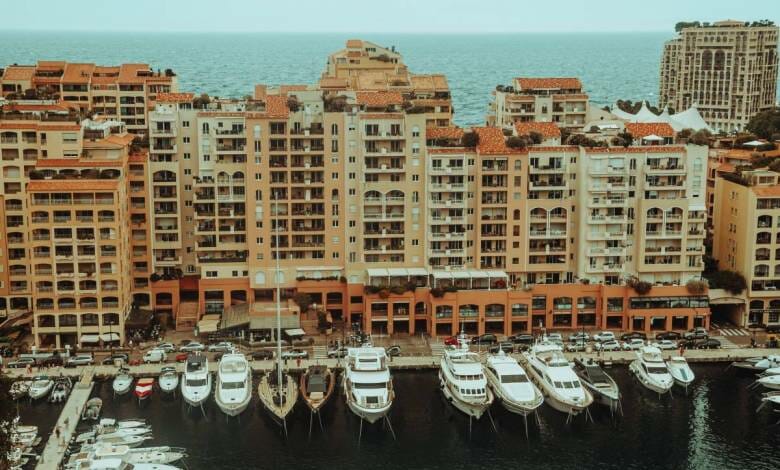 If you find yourself in Monaco for business or pleasure, the Monte Carlo casino is a must-stop location, even if you don't plan to gamble. It is an establishment complex where aficionados can visit to have a fun time gambling on their favorite casino games.
The casino is fully equipped with facilities to play various games, including roulette, blackjack, craps, poker, baccarat, slot machines and much more. The legendary casino has also updated the full range of games to satisfy players and cater to its growing customer base.
Furthermore, Monte Carlo is also known for its beautiful décor, which has made it the main tourist attraction of the district. Find out more about this gaming destination below.
Brief history of the Monte Carlo casino
The Casino de Monte Carlo's is owned and operated by the Societe des Bains de Mer (SBM), a public company in which the government of Monaco and the ruling princely family have the majority share. The casino was founded in the middle of the 19th century due to the persistent financial problems of the ruling family.
Opening an establishment for gambling was brought about by Prince Caroline, Prince Florestan partner. She brought Francois Blanc, a man notable for running other successful casinos at the time, to Monaco.
Blac founded the Society des bain de mer et du cerces des etrangers (which translates to Company of Sea Baths and the Circle of Foreigners). This company is uncharged of managing the casino and other important facilities in the principality till today.
During development, Monaco raised money for the hotel's construction by selling 80% of the land in its areas to France. Areas of villages known today as Roquebrune and Menton were sold to France for four million francs, and the promise was that France would build a road and rail line from Nice to Monaco.
As soon as it was completed, the Monte Carlo casino began to profit from the principality as it attracted foreigners from far and wide. It became so profitable that Monaco became sustainable and was able to abolish taxes.
The law on gambling in Monte Carlos casino
First and foremost, the most interesting law in Monaco is that its citizens are not allowed to gamble or even enter their famous casino. The laws that, however, prohibit them from entering are relaxed for casino employees.
This law is as old as the hotel itself, as the rule of banning all citizens was initiated by Princess Caroline, who amended the rule on moral grounds. However, the continued adoption of this strict and surprising rule could be due to Monaco's striving to keep gambling as a national business rather than a pastime for its citizens.
On the contrary, foreign nationals are free to gamble in the casino as long as they make up to 80% of the 36000 population of Monaco.
Gambling at online casino in Monaco
While it is known for its famous land-based casino, Monte Carlo hosts many foreign gambling platforms. Monaco online casinos are mainly offshore-based gambling websites.
Monaco also has no restrictions on online gambling, meaning that even if you don't go to the land-based gaming clubs you can still play online video poker with real money.
Due to the lack of gambling laws regarding overseas gaming websites, native Monegasques can wager on their favorite games. When choosing an online casino in Monaco, looking out for some important features is important. This includes the following:
The security of your information transaction and funds should be the most important feature you should watch out for when picking a gambling website.
Licensing and regulations
Top authorities regulate the best sites to ensure maximum compliance and customer protection.
Choosing a gambling site that offers generous bonuses and promotions, such as welcome bonuses, free spins, first deposit deals, etc., is important.
The number and quality of available games is an important feature to consider when choosing an online casino.
Easy deposit and withdrawal
The process of depositing and withdrawing winning should be as seamless as possible. The means of payment accepted by the website are also important, as some do not accept cryptocurrency.
The future of gambling in Monaco
While there are restrictions on online gambling in Monaco now, there are whispers of France extending its jurisdiction and enforcing strict licenses for online betting companies or banning casino games altogether.
If this rule is enforced, all foreign websites would have to adhere to the licensing rules that will restrict games like roulette, blackjack, and craps to physical casinos alone.
Conclusion
On a final note, choosing to play your favorite casino game at Monte Carlo promises to be a fun and engaging moment. There are lots of activities you can choose from as a pastime with a high chance of winning money.
However, to get the best gambling experience, certain features must stand out above the rest, such as security, licensing, regulation, range of available games, easy deposit and withdrawal, and most importantly, good promotions and bonuses.