Latest news
Monaco attends UN Convention on the Law of the Sea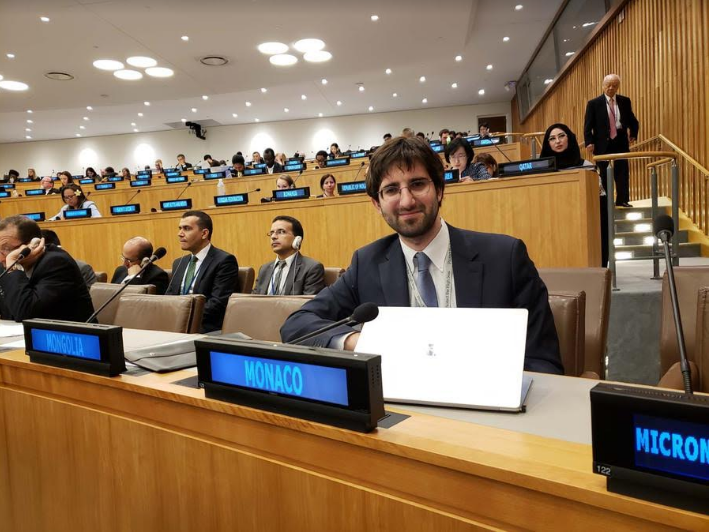 Monaco attended the 28th Meeting of States Parties to the United Nations Convention on the Law of the Sea (UNCLOS).  The annual meeting was held in New York in June 2018.
UNCLOS, which is currently composed of 168 Parties, including the European Union, establishes the legal framework within which all activities relating to the seas and oceans must be carried out.
At this meeting, the heads of the three bodies established by the Convention, namely the President of the International Tribunal for the Law of the Sea, the Chairman of the Commission on the Limits of the Continental Shelf and the Secretary-General of the International Seabed Authority, gave a report of their activities over the past year.
In its speech, the Monegasque delegation emphasized the importance which the Principality places on protecting the oceans, their resources, habitats and marine ecosystems through its numerous actions at the national and international levels.  The importance of science and the interaction between the ocean and climate were also highlighted.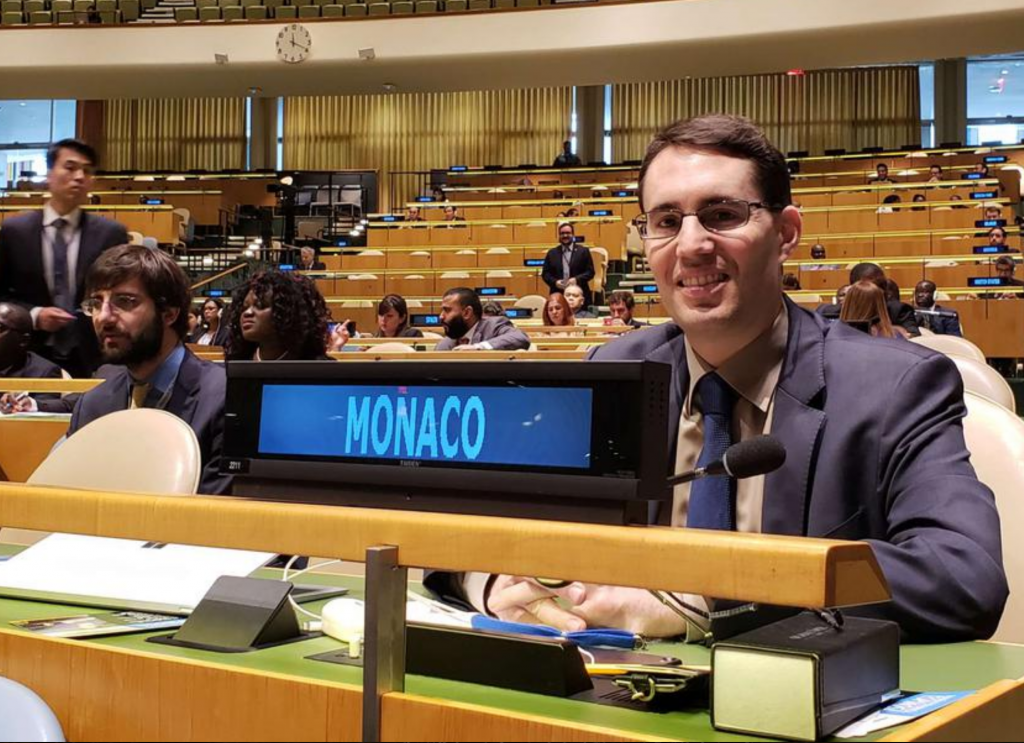 Monegasque Counsellor elected as Vice-Presidentof UN General Assembly
Recently, the UN General Assembly elected its President for the 73rd session, which will open next September. HE María Fernanda Espinosa Garcés, Minister of Foreign Affairs and Human Mobility of Ecuador, will be the 4th woman since the establishment of the United Nations to hold this position.
On this occasion, Cédric Braquetti, Counsellor at the Permanent Mission of Monaco to the United Nations, was elected unanimously as Vice-President of the 2nd Committee of the General Assembly, in charge of economic and financial issues.
Beyond economic issues, this Commission deals with sustainable development and globalization.