Latest news
Mosaic launches New Classical Music Festival this Autumn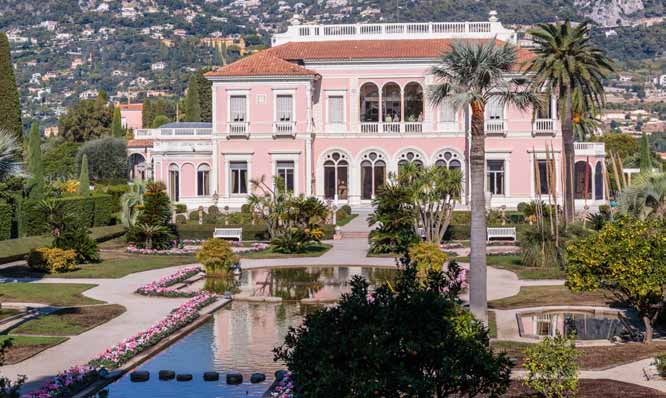 A new music festival is coming to the Côte d'Azur this October. Following two sold-out classical music concerts at the Villa Ephrussi in 2021, Mosaic decided to launch a brand new festival, featuring some of the world's most exciting classical and jazz musicians. Well-established performers and exciting emerging talent are on the program.
Distinguished musicians like Elisabeth Leonskaja and Jacques Rouvier are participating in the festival alongside exceptionally talented younger performers like Eveline Berezovsky and Nikolay Kuznetsov. Mosaic will also feature classical music programs created by David Fray and Edna Stern. Emma Smith will delight audiences with jazz.
According to festival organizers, Mosaic's main ethos is: "a stage on which these young musicians can launch their international careers, from a classical music festival in France."
Masterclasses

by classical stars
Concerts aren't the only thing on Mosaic's agenda, mentoring seminars led by Festival artists are also expected. Highlights include a series of master-classes led by Jacques Rouvier and Elisabeth Leonskaja, pianists and award-winning veterans of the classical music scene who share a passion for passing on their knowledge and expertise to the younger generation. Students from the Monaco and Nice Conservatoires, as well as the Royal College of Music, London, will be invited to take part in these master-classes.
Venues in Monaco and

St Jean Cap

Ferrat
The scenic Villa Ephrussi in St Jean Cap Ferrat is set to be the main venue for the festival. Monaco venues include the Yacht Club and the Auditorium Rainier III. The festival's artistic director is Didier de Cottignies, who is also the artistic director of the Orchestra of Monte Carlo. Ever-passionate about classical music, Didier de Cottignies will be sure to bring his unparalleled knowledge and experience to the new festival.
Mosaic

'

s Commissioning Fund
"We believe that music is essential and it is our duty to commission and promote living artists, and great unknown artists of the past," states Mosaic's recent press release. Along with the festival, Mosaic has also launched its Music Commissioning Fund, which will commission new music from a wide variety of composers across classical and jazz genres.