Latest news
The traditional Christmas Tree Auction at Hotel de Paris warmed up everybody in a spirit of solidarity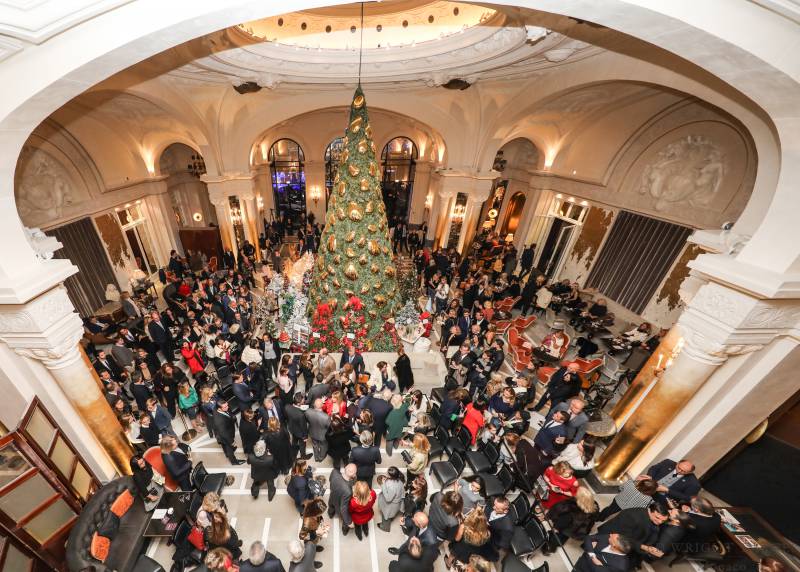 The Christmas spirit is in the air in the Principality. Glamourous blinking lights and glittering fashionable decorations are on display in the surrounding areas of the Monte-Carlo Casino reflecting on the exclusive luxury car bodies parked outside the Hotel de Paris. The most emblematic Monegasque Grand Hotel, recently restored to its former glory. In this joyful atmosphere, the 14th edition of "Les Sapins d'Action Innocence Monaco", the traditional Christmas Tree exhibition by Action Innocence Monaco (AIM) took place last Wednesday afternoon (12th December 2018) in the main hall of that prestigious Hotel. It hosted a set of spectacular Seasonal creations sponsored by major luxury brands, hotels and associations operating in Monaco, for the joy of a great audience gathered on this occasion. The ISM Voices from the International School of Monaco performed the best carols, skillfully directed by Colette Marx-Nielsen, plunged all the distinguished participants into a Christmas Eve family atmosphere.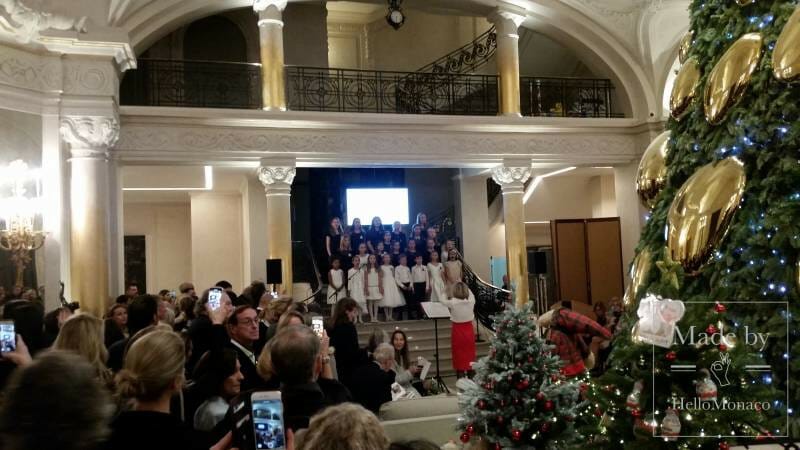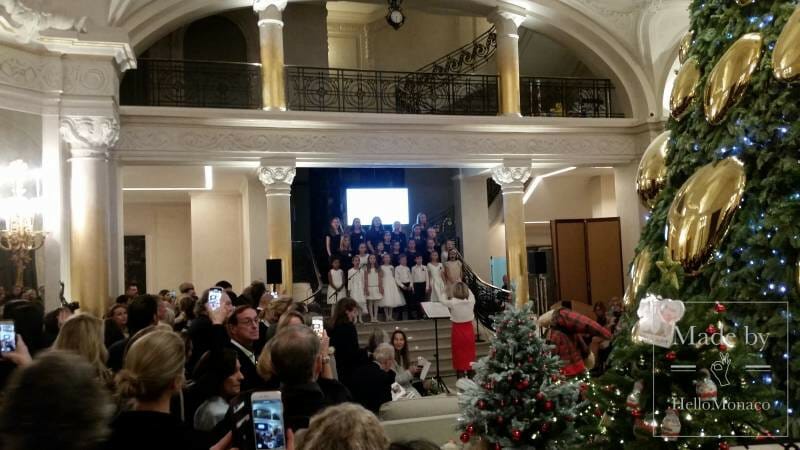 The 9th Christmas Tree Solidary Auction, held at 6:30 p.m., chaired by Lionel Gosset, professional Christies's France auctioneer, reaffirmed the commitment of AIM to fulfil its crucial social mission. A selected audience of special guests, in the presence of H.S.H. Prince Albert II of Monaco, made their best bids to choose their preferred "Sapin de Noël" combined with additional refined awards. The Ivanova Valentina artistic good luck balloon-shaped Christmas tree aimed at supporting young refugees and orphans for a better future. The Maison Vitale 1913, in partnership with the Prince Albert II of Monaco Foundation, conceived a precious centrepiece inspired by jewellery collection "Merveilles des Océans" (Wonders of the Oceans) including a natural environmentally friendly red Coral tree. The CREM (Club des Résidents Etrangers de Monaco) "sapin" attracted the attention for its originality being a transparent polyester sculpture encrusted with real stamps by the renowned artist Stéphane Bolongaro, creator of "Totor" (independent dog).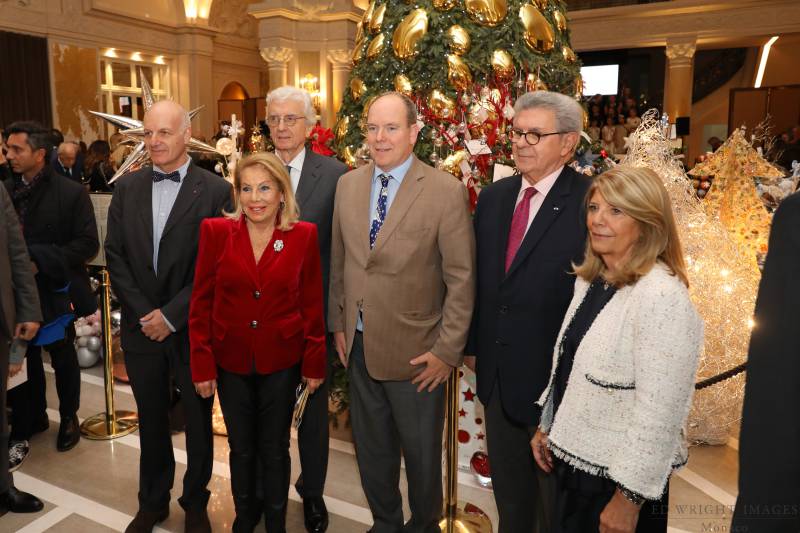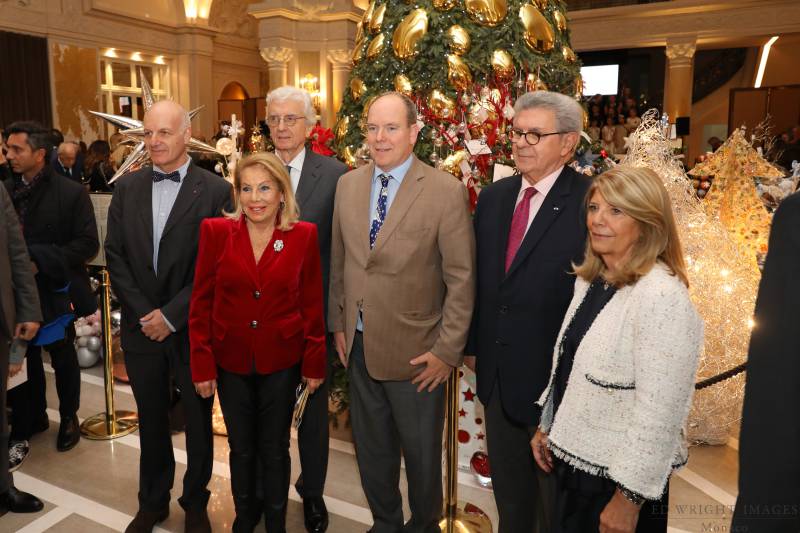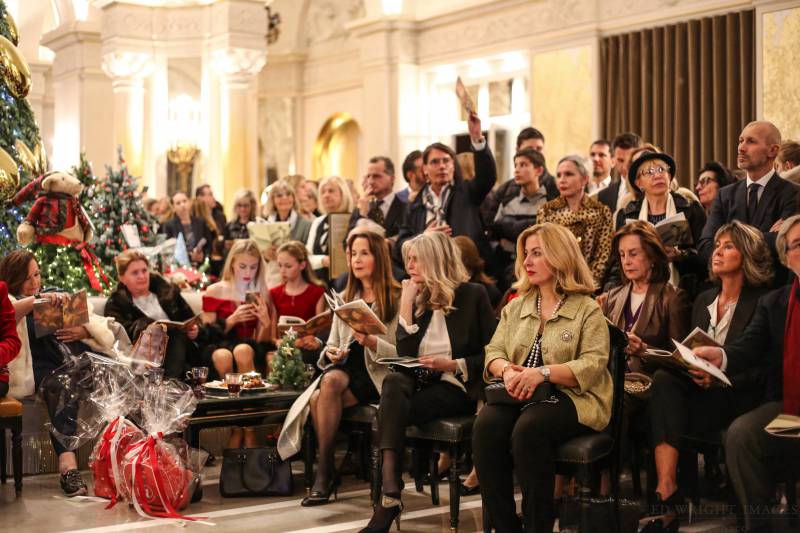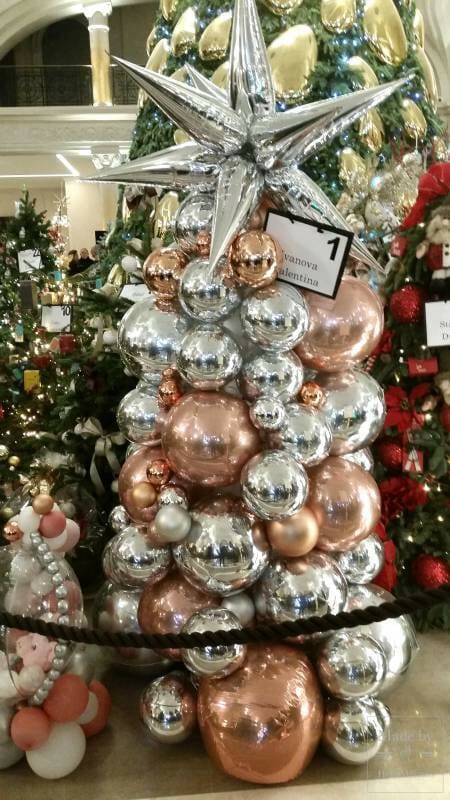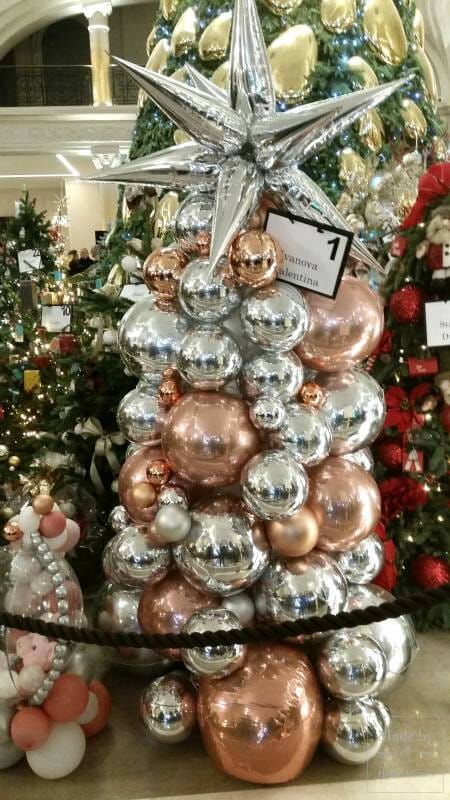 The futuristic L'Astemia Pentita SRL Christmas tree, a metallic multi-layer sculpture transformed the Italian excellency of Barbera and Nebbiolo limited edition wines in Christmas characters creating a vibrant effect rising up towards a unique shining star at the top, a gourmet truffle from Alba. The Brunello Cucinelli "sapin" made of a set of candles on a concentric circle structure made of natural Italian walnut symbolised poetically the spirit of hope that is able to illuminate thousands of hearts.  The Sapin de Porcelaine by Manufacture de Monaco Boutique was specially designed for the Christmas Auction as an exquisite masterpiece made of purple-glazed porcelain hand decorated in 24 carat gold. The Dubernet Gastronomie SAM was the most tasteful Christmas tree being made of golden, silver and bronze dark chocolate adorned with eatable snowflakes and Santa Claus reproductions. The special creation Les sapis du Coeur, a twin laser made metal Christmas trees by Silvana Ballardini accompanied by a heart-shaped scented crystal vase (by UNITUR Perfumes of Siena) was devoted to Athina, a Monegasque college girl suffering from a rare disease who is being lovingly helped by the Department of Education.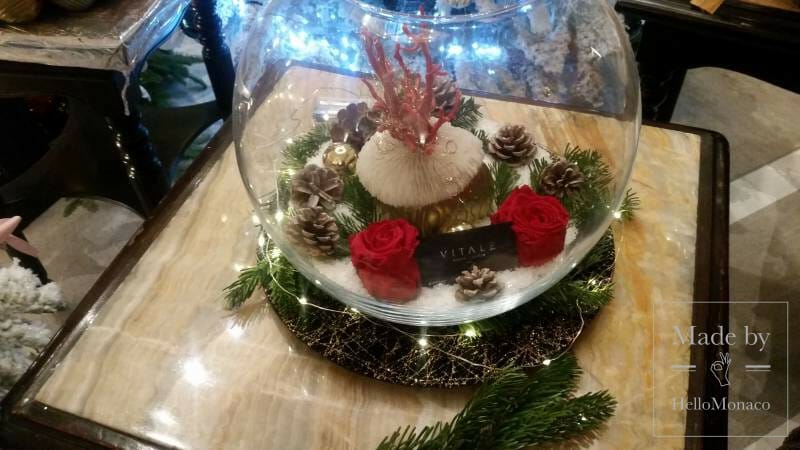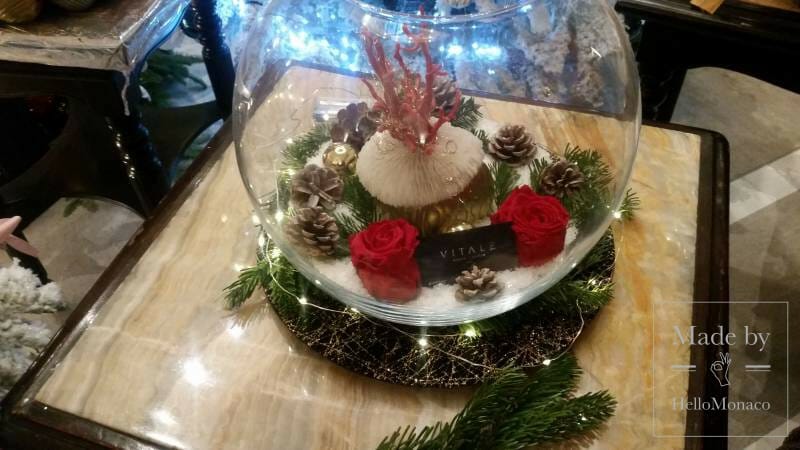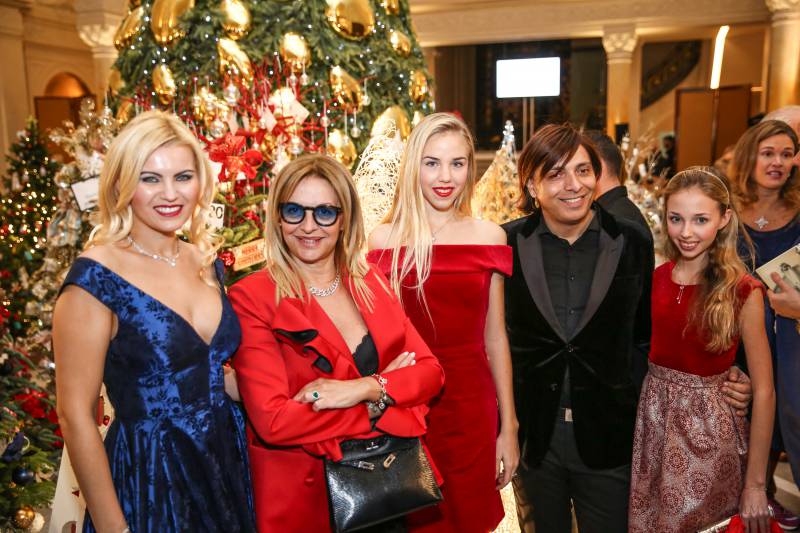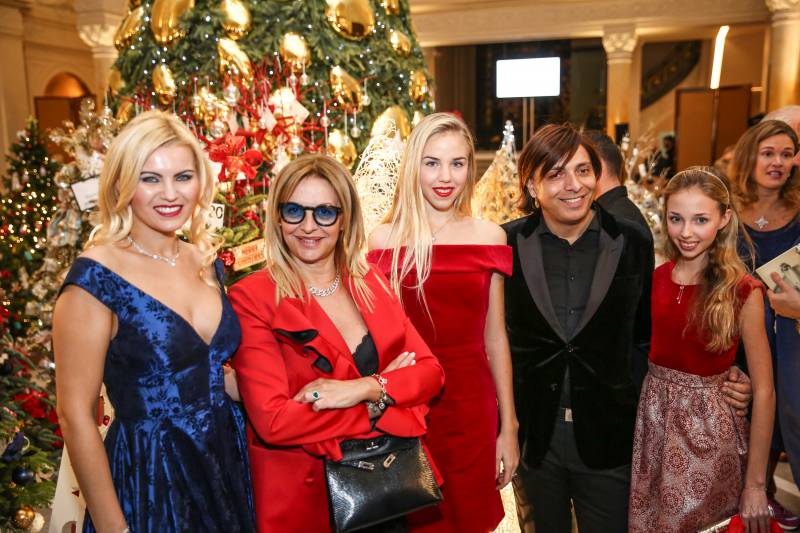 A successful edition as confirmed to HelloMonaco by Louisette Levy-Soussan Azzoaglio (L.A.), President of Action Innocence Monaco.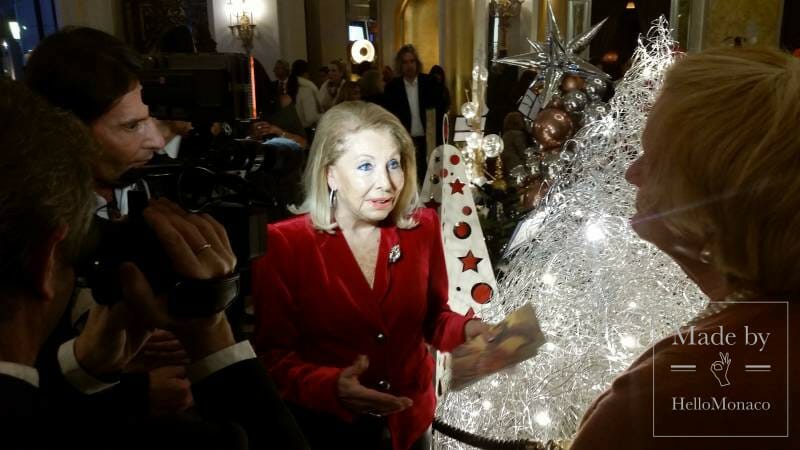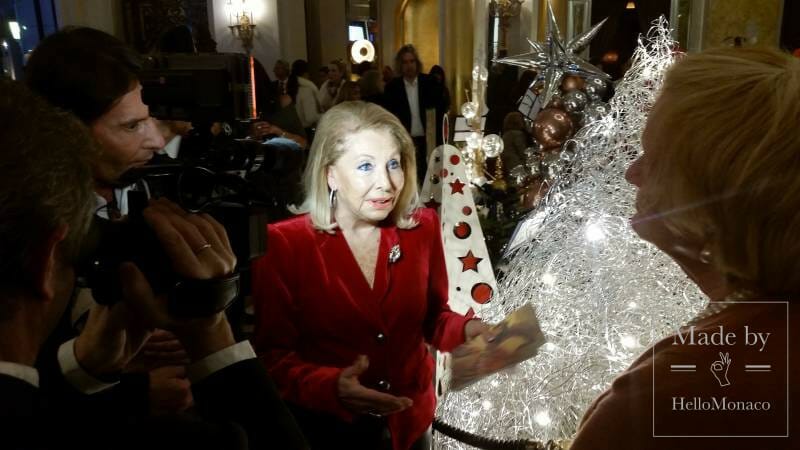 HelloMonaco: Madame Azzoaglio, how do you feel about this unique annual event?
L.A.: «I am particularly excited, this year, since we achieved a great deal that will be very useful for our association to invest in several projects in favour of children for increasing their ability to reflect on things pushing the good sense to avoid the worst. Consequently, I am very grateful to all donors who actively participated to collect funds, this evening».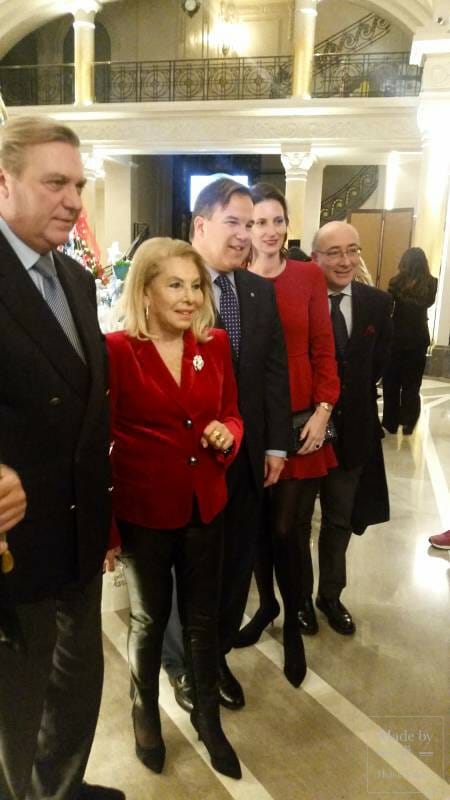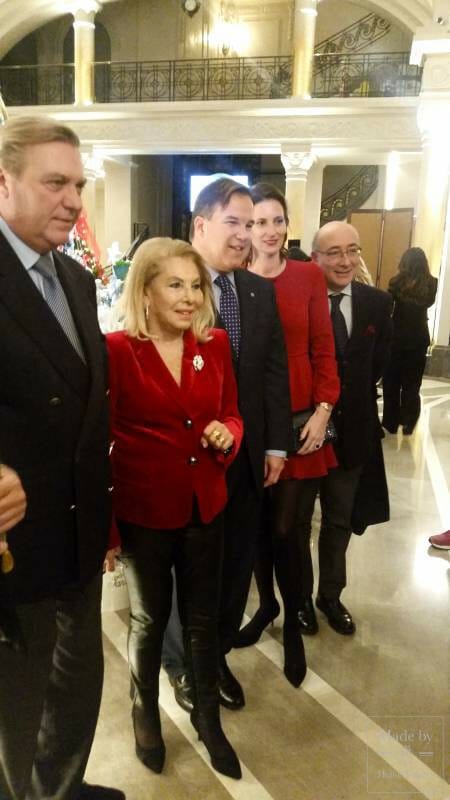 Action Innocence Monaco, a NGO founded in the Principality, in fact, has been promoting concrete actions aimed at keeping children dignity and integrity against any form of abuse through Internet and Social Media. A win-win engagement resulting from the generosity of donors that made it possible to include 68,200 people in the prevention program, with the input of qualified psychologists, for raising awareness on the risks of misusing the Net. All that mostly addressed to children, their parents and professionals acting in the field of education and healthcare. Moreover, 2,607 interventions have been fostered both in French and Monegasque primary and secondary schools, at operational level distributing more than 400 safe-Internet-surfing oriented mousepads and webcam covers. Targeted conferences, awareness campaigns, informative materials dissemination, at the initiative of AIM, give annually a valuable support to next generations fighting against any Web hazards as well as bullying and cyber-bullying. A social guarantee that must be ensured by law. Thus, AIM is constantly striving for adapting the judicial system to protect children from the high-tech dangers, constantly evolving.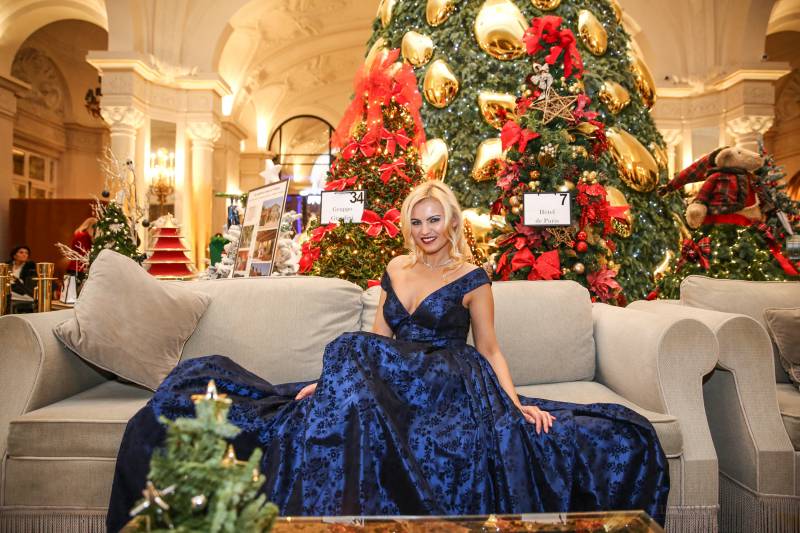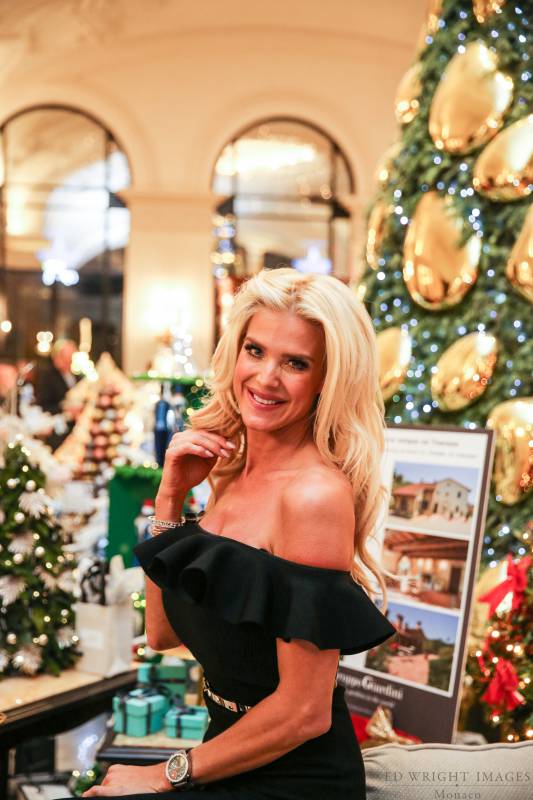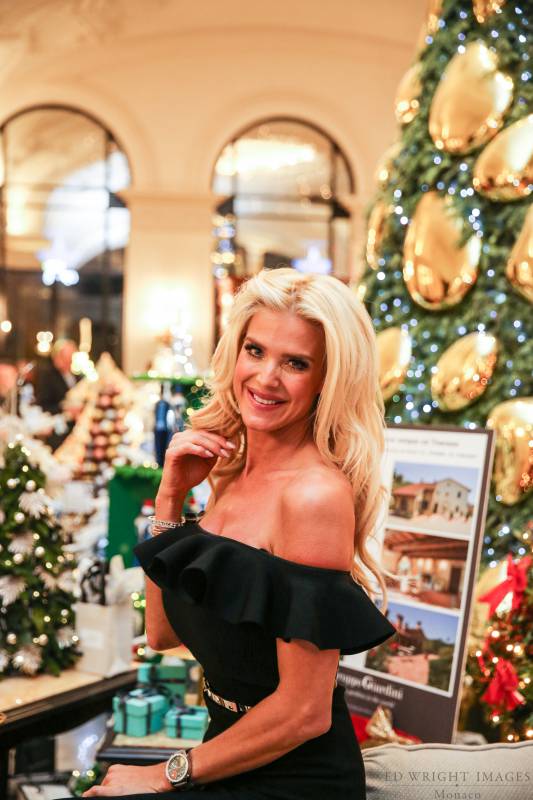 Therefore, "Les Sapins d'Action Innocence Monaco" was a great occasion to enjoy themselves with families helping a noble cause throughout the year, following the real spirit of this magic Season. However, we have to honour Christmas in our hearts and try to keep it all the year as the Christmas Carols author, Charles Dickens, used to say. And the wonder came true: 174,800 € have been collected at the 2018 auction edition.