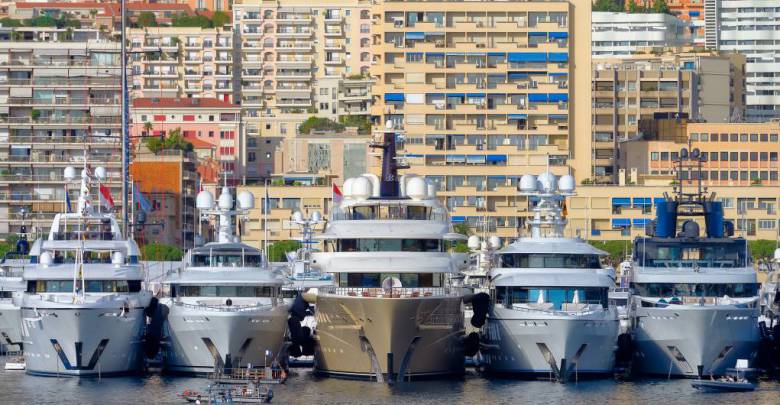 We selected for you top 7 yacht stories of the last week at Yacht Harbour.
Amels to build a new 78-metre full custom yacht
Dutch shipyard, Amels has confirmed that it will start building a 78-meter custom yacht designed by Espen Oeino. The yacht will become the shipyard's largest by gross tonnage and the first collaboration between Amels and Oeino.
Princess introduce S78 model
Following the success of the S60, S65 and S72 models, the upcoming launch of 24-metre S78 was teased by British shipyard, Princess Yachts. Reaching up to 39 knots, the idea behind her was to combine a sporty profile with a large sunroof.
Yachting Partners International turns 45 years old
Founded by Alex Braden and Mike Everton-Jones in 1972, Yachting Partners International has grown over the past 45 years to become a key player in the yachting scene. We now look back at its rich history that saw it become what it is today.
69m Feadship Samaya under sea trials
Launched in September of this year, the 69-meter Feadship, Samaya has now embarked on sea trials according to new social media footage. Designed by RWD, she will become one of the 200 largest yachts in the world upon her delivery.
Frauscher's new 858 Fantom Air Flies at 45 Knots
Introduced earlier this year at the Cannes Yachting Festival, Frauscher's new 858 Fantom Air is a collaboration between the Austrian builder and yacht designer Harry Miesbauer. Featuring an open bow, characteristically to all Frauscher models, 858 Fantom Air reaches 45 knots.
Sinot Yacht introduces 120m superyacht concept
Netherlands-based Sinot Yacht Design has recently introduced a concept of a 120-metre nature-inspired superyacht. Referencing the firm's holistic approach to design, the vessel allows passengers to experience the natural world while sailing on the high seas.