Princely news
Princely Family participates in Monaco's Traditional Picnic 'U Cavagnëtu'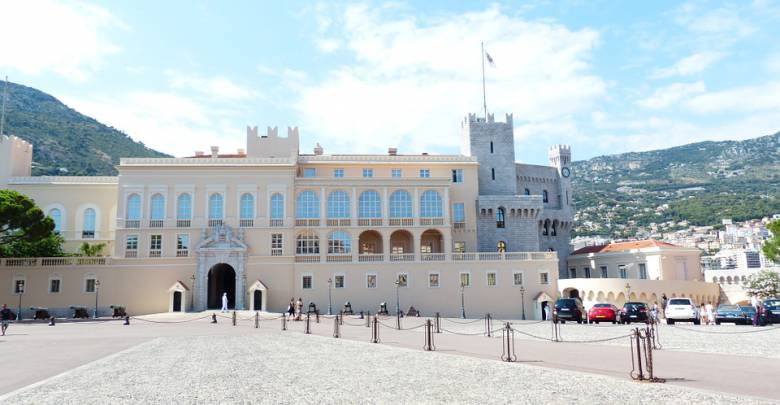 On Saturday 3 September, Prince Albert II and Princess Charlene, accompanied by their children, Prince Jacques and Princess Gabriella, took part in U Cavagnëtu, the traditional Monegasque picnic.
Every year, U Cavagnëtu brings Monegasques from all generations together around the Princely Family at the Princess Antoinette Park. The event showcases traditional dancing and food in a warm and friendly atmosphere. Organized by the Town Hall of Monaco, the traditional picnic marks the end of the summer season.
Prince Jacques and Princess Gabriella visit Parc Asterix
Prince Albert II and his twins Crown Prince Jacques and Princess Gabriella, paid a visit to the much loved comic book hero during a two-day trip to Parc Astérix, in Plailly, France. The family stayed at the Quais de Lutèce Hotel in Plailly. Based on the beloved books by Albert Uderzo and René Goscinny, Parc Astérix is France's second largest theme park, behind Disneyland Paris.
Princess Gabriella: Future Hairstylist?
Princess Charlene of Monaco shared two photos of Hereditary Prince Jacques and Princess Gabriella on Instagram on 3 September with the caption "Gabriella gave herself, and her brother a haircut!!!  Looking forward to school on Monday…" The photos show Princess Gabriella and Prince Jacques with their new homemade haircuts.
It's not the first time Princess Gabriella has tried her hand at hairdressing. One year ago, during a visit to South Africa, Princess Charlene posted a photo with the caption, "I am so thrilled to have my family back with me. (Gabriella decided to give herself a haircut!!!) Sorry my Bella I tried my best to fix it."
OceanXplorer welcomes Prince Albert II and Pierre Casiraghi Aboard
Prince Albert II and Pierre Casiraghi boarded the OceanXplorer research vessel for a private visit on 30 August in Monaco. The Prince Albert II of Monaco Foundation and global nonprofit ocean exploration organization OceanX organized a two-day visit of the OceanXplorer, the most advanced exploration, research and media production vessel ever built.
"Welcoming the OceanXplorer research ship in Monaco is a fantastic opportunity to highlight the essential link between science and awareness…Discovering the secret beauties hidden in our seas and showing them to the greater public by transforming the scientific message into powerful images is crucial to better educate and inspire action," said Olivier Wenden, Vice President and CEO of the Prince Albert II of Monaco Foundation. OceanX and the Prince Albert II of Monaco Foundation have partnered together to protect and conserve the oceans since 2020.
Prince Albert II addresses President of Pakistan amidst Floods
In an official dispatch from the Palace published on 31 August, Prince Albert II addressed his support to the people of Pakistan and President Arif Alvi, who are facing terrible floods in the country.
"It's with great emotion and sadness that I learned of the tragedy facing the Pakistani population with the terrible monsoon floods that are submerging one-third of the country. Allow me to assure you of my deepest sympathy. In these tragic circumstances, allow me, my family and the people of Monaco to express my sincere condolences to the families of the victims and our support and compassion for the injured and displaced. May I also salute the massive evacuation efforts that are underway across your country. Let me assure you, Mr. President, of our deep solidarity in this difficult ordeal." Over 1,500 people have died and 33 million people have been affected by the worst floods in the country's history.