Princely news
HSH Prince Albert II visits Palace made of Matchsticks and other princely news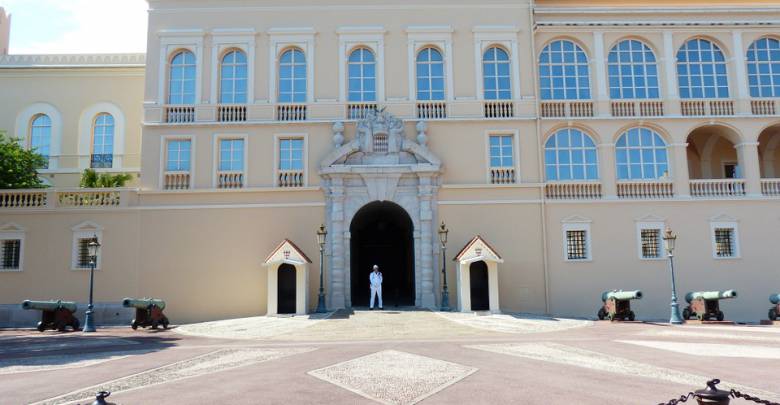 A Princely Palace made entirely of matchsticks, created by Gérard Guttin, a Monegasque resident, was viewed by Prince Albert Himself on Thursday. The intricate sculpture took the artist four years to create. 32,000 matchsticks, 200 tubes of glue and seven hours of work per day went into the miniature reproduction of the Prince's Palace. The artist never imagined that he would one day be congratulated by Prince Albert II.
The Prince's Palace was part of artist Gérard Guttin's neighbourhood for many years. His father, Robert, was one of the Prince's rifleman. He lived on the third floor of the Rocher barracks with four other families and their dining room overlooked the Place du Palais. Exhibited in front of its life-sized inspiration, the model can be visited for the next several months. During a lengthy conversation with the artist, Prince Albert asked Gérard Guttin if he would like to create a reproduction of the oceanographic museum next.
Prince Albert discovers 'My Class' French Education Tool
Prince Albert visited the Saint Charles school on Thursday 8 April to discover a new educational tool, called My Class, intended for CM1 and CM2 students in the Principality. This innovative learning support aims to teach French while having fun.
The creator of the tool, Philippe Denain, uses animated characters to help each child learn grammar, spelling, vocabulary and even conjugation. Practical exercises accompany each video. 64 10-minute episodes have been designed for this digital teaching tool. My Class can also be used by parents for helping with homework.
Prince Albert's #WhiteCard Story for Peace
Prince Albert, long time supporter of Peace and Sport and five-time Olympian, joined the #WhiteCard campaign by sharing His story on social media.
"My experience in the Olympic Village during the Olympic Winter Games allowed me to meet athletes from other cultures and forge relationships on an equal footing. This learning has always been with me and has contributed to my understanding of the world as Head of State. On the occasion of the International Day of Sport for Development and Peace, I am raising my #WhiteCard to promote the universal values of sport," the Prince wrote on social media. 
This year's theme is "Behind each #WhiteCard, there is a story" and everyone is invited to join the peace-though-sport movement by sharing #WhiteCard pictures and testimonies. In contrast to the red card, which signifies the most serious offence in sport, the #WhiteCard symbolizes inclusion, equality and peace.
Charlotte Casiraghi in Chanel's Literary Rendezvous
For the second edition of the Chanel Literary Rendezvous, Charlotte Casiraghi, ambassador and spokesperson for the House, invited writer Camille Laurens, actress Lyna Khoudri and literary historian Fanny Arama for a discussion on camera. The 30-minute conversation, available to view on Chanel's youtube channel, covers everything from writing, to the female condition and the power of literature in constructing one's life.