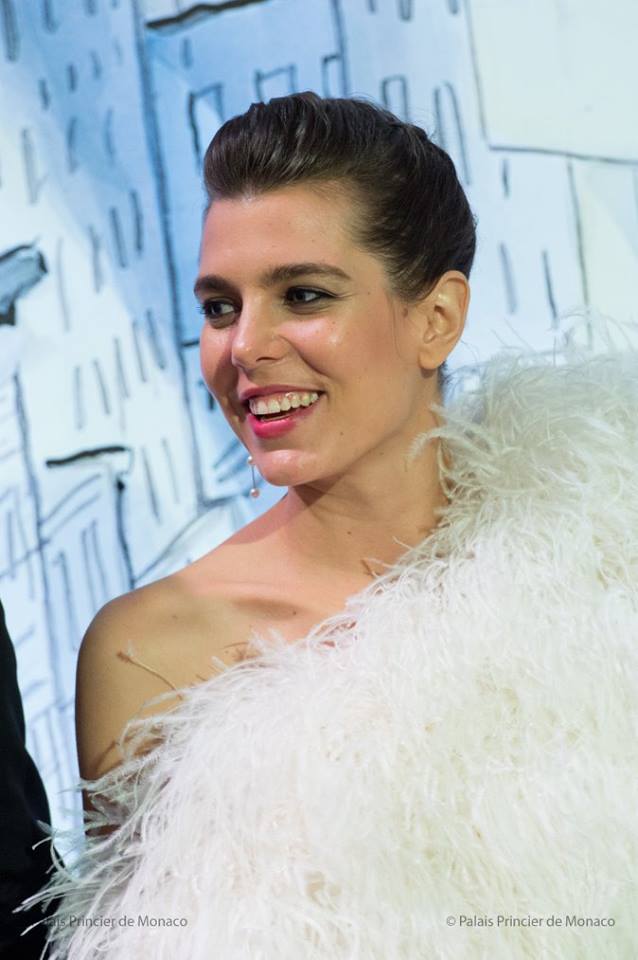 Although Charlotte Casiraghi was kept out of the spotlight at an early age, she managed to use her intelligence and beauty to forge a name for herself in the fields of philosophy and fashion. 
On 3 August 1986, Charlotte Marie Pomeline Casiraghi was born at the Princess Grace Hospital to Princess Caroline and her second husband, Stefano Casiraghi. She's named after her maternal great-grandmother, Princess Charlotte, Duchess of Valentinois. Charlotte is eleventh in line to the  Principality's throne. She spent her early childhood in Monaco, with her two brothers Andrea and Pierre. At the time, Monaco was ruled over by her grandfather, Prince Rainier III. One of Charlotte's first public responsibilities was when her grandfather designated her as the patron of Monaco's Public Safety Division. 
Tragedy struck when young Charlotte was only four years old. Her family's life was changed forever when her father was killed in a boating accident. Princess Caroline moved her family to the picturesque village of Saint Remy-de-Provence in France so the children could grow up without the prying eyes of the press. No royal titles were bestowed upon Charlotte Casiraghi in the hopes that she would lead a somewhat normal life.
"I'm not a princess. My mother is, not me. I am the niece of a head of state. And with this status, I have some representational duties, nothing very constraining or very exceptional," she said in an interview with Vogue Paris.
After almost a decade without a paternal figure, Prince Ernst of Hanover became Charlotte's step-father when Princess Caroline married the longtime family friend in January 1999. Seven months later, her half-sister, Alexandra, was born. The family then moved to the Parisian suburb of Fontainebleu so Princess Caroline and her new husband could be closer to his German roots.
Horses take Charlotte to the edge of the world…
Growing up around horses, Charlotte inherited a passion for riding and quickly became a talented equestrian. Charlotte's aunt, Princess Stephanie, gave Charlotte a horse for her twelfth birthday. When Charlotte was standing on her balcony on her birthday, Princess Stephanie rode up to her on her new horse saying, "Emilie (the name of the horse) is ready to take you to the edge of the world!"
As a young girl, Charlotte was trained by Olympic class riders Thierry and Philippe Rozier. In 2009, she participated in the Global Champions Tour in Spain, Monte Carlo, Cannes and Rio. One year later, Charlotte met Frida Giannini, Gucci's creative director, and became the official equestrian ambassador of the brand. Gucci designs her clothes for every riding tournament she takes part in.
Charlotte reflects on human emotions after studying philosophy
From 2000 to 2004 Charlotte attended the Lycée François-Couperin, Fontainebleau where she obtained an "excellent" (the highest possible grade) on her baccalaureate exam. In 2007, she completed a BA in Philosophy from the University of Paris IV: Paris-Sorbonne.
Charlotte founded Les Rencontres Philosophiques de Monaco or 'The Philosophical Encounters' in 2015. Co-founded with her teacher, philosopher Robert Maggiori, the philosophy think tank discusses contemporary issues and new publications. In March 2018, Charlotte and Robert Maggiori published 'Archipel des Passions', a book consisting of dialogues and essays between the professor and student about various human emotions and passions (for example, arrogance, joy, cruelty, love). The book is dedicated to her father.
Charlotte's passion for fashion
Aside from philosophy and horseback-riding, Charlotte also has a passion for fashion, as well as journalism and the environment. She completed internships at the Pierre Laffont publishing house in Paris and at The Independent newspaper's Sunday magazine in London. Vanity Fair selected Casiraghi as part of their 2006 International Best Dressed List. When Charlotte was 23, she worked as the editor for Above magazine, a publication dedicated to art, fashion, photography and the environment. In 2009, Charlotte co-founded Ever Manifesto, a magazine that draws attention to ecological problems caused by the fashion industry.  The publication hoped to inspire positive and sustainable solutions to protect our planet for future generations. It was distributed at fashion shows and published online.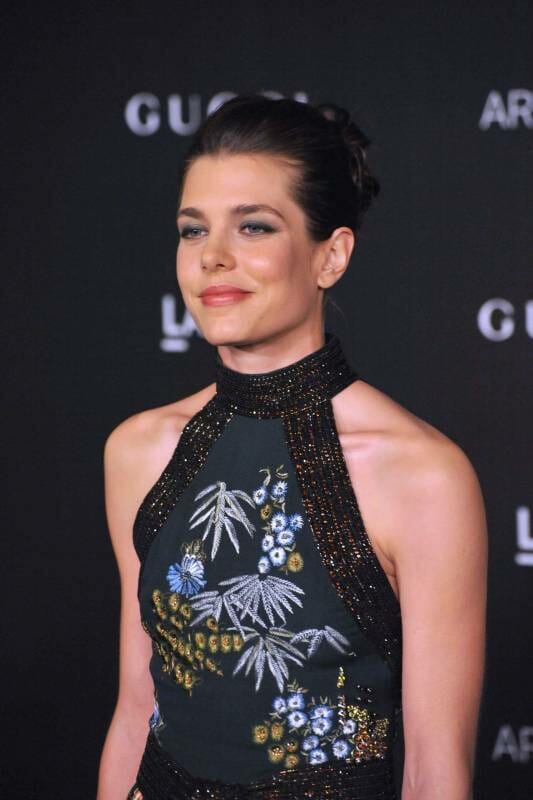 "The world's 10th most eligible young woman" gets married
At the age of 16, Charlotte was named number ten on a list of the world's most eligible young women. In December 2011, Casiraghi started dating stand-up comedian Gad Elmaleh and the couple had a son, Raphaël, in 2013. Charlotte and Gad split up in 2015.
When Charlotte and Dimitri Rassam, the son of French actress Carole Bouquet, attended Monaco's Rose Ball in 2018, many people were happy to notice that Charlotte was wearing a diamond engagement ring. When Charlotte became pregnant by the summer, the couple decided to postpone their wedding. On 23 October 2018, Casiraghi gave birth to her second son, named Balthazar, who is 12th in line to Monaco's throne. Charlotte and Dimitri were married on 1 June 2019 at Monaco's Princely Palace.
Having enough vision to produce an award-winning feature film
Charlotte regularly attends official events in Monaco, such as the fundraising gala for AMADE Mondiale and the Nelson Mandela foundation. Recently, Charlotte produced the film 'Our Lady of the Nile' after buying the rights to the novel. The feature film, which premiered at the Toronto Film festival in 2019, tells a coming-of-age story of a group of Rwandan schoolgirls at a Belgian-run Catholic boarding school. The film won the Crystal Bear award at the Berlin International Film Festival in 2020.